OPERATIONAL EXPENSES (OPEX) FOR SERVICE BOATS THE SHIP MANAGER'S HANDBOOK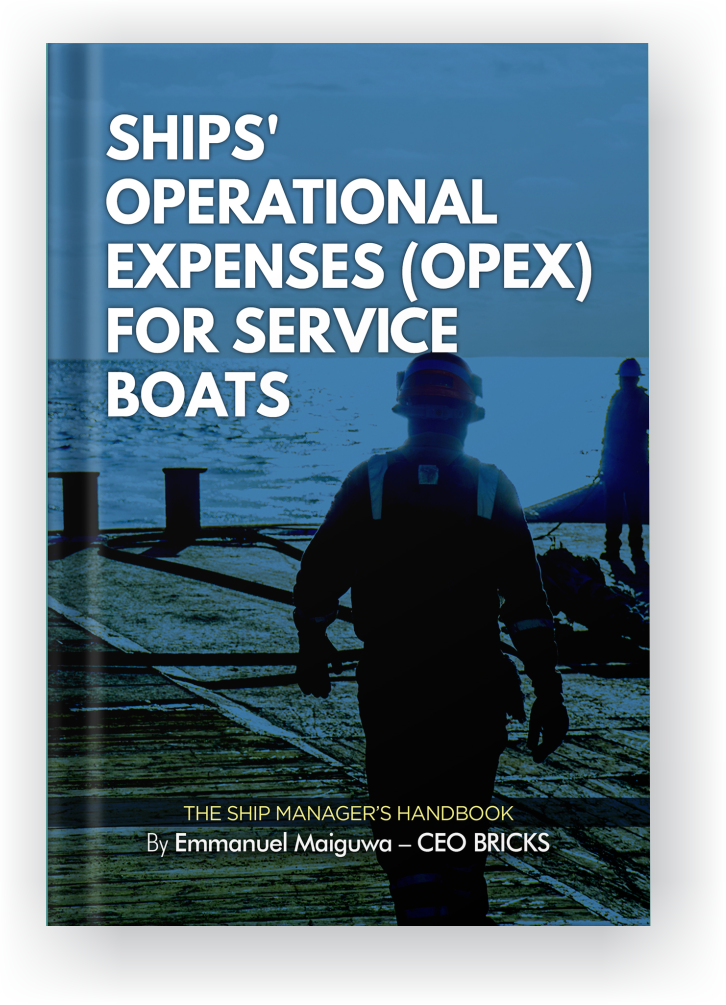 OVERVIEW
The importance of a well- planned Ships' Operational Expenses (OPEX) cannot be over-emphasized. In this first edition handbook, the Author, an acclaimed Ship manager and CEO of Bricks with over 18 years has through his experiences, provided key elements that make a cost-effective OPEX.
As a ship manager in the Nigerian Maritime, Oil and Gas, offshore industry working to enhance the operating efficiency of vessels, this work is focused on analyzing and emphasizing on the procedures needed to produce a realistic Ship Operational Expenses (OPEX) for Service Boats/Vessels (Crew/Security/Supply/Tug) and its importance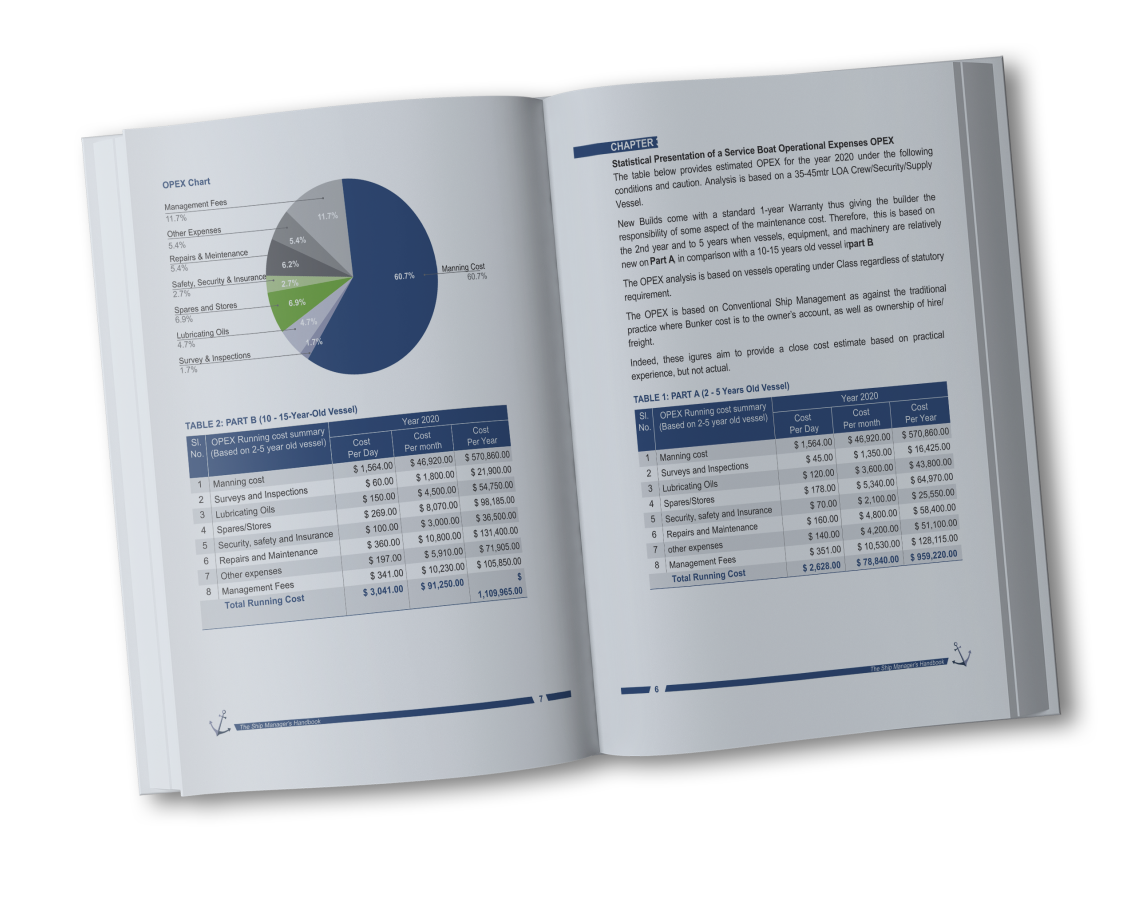 Ship's expenses depend on critical factors, principally her type, her age ,utilization and machinery. The Author points out that ships of the same types and sizes can differ in OPEX based on the machinery fitted on them.• while ships of the same size and identical machinery can differ on OPEX based on their utilization. He also explain the basic principles that surrounds a good OPEX budget which includes
Competition: The Ship Manager should sell on a "value-for-money proposition". Fierce competition in the marketplace has a way of driving costs down/south, and this is not good for OPEX.
Realistic: OPEX should be developed based on information on the vessel and experience of the manager in running a similar ship. These two elements must be combined to produce a realistic OPEX.
The content of this handbook aims at guiding ship managers on how to develop a realistic Opex thus avoiding operational issues.
NEED MORE?
HARDCOPIES AVAILABLE FOR PURCHASE AT DISCOUNTED PRICE!
Kindly fill the below form and our sales team shall contact you with the best quote
Error: Contact form not found.