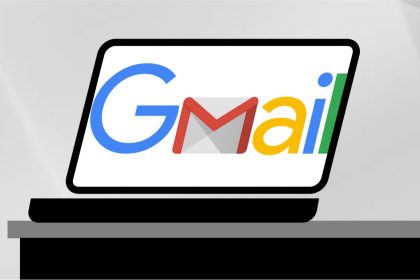 Nothing feels better like having all your emails in the same place; whether you are on mobile, app or web. But how do you really get to achieve this?
Especially if you are managing assorted custom/domain or professional emails, things can get tedious for you to catch up with, to be organized and responsive.

Now here's the drift: With Gmail you can actually have a one-place for all email correspondence, irrespective of the number of brands and professional mail communication you are managing. This guide is about how you link up every of your domain email with Gmail really.

How does it work?
If you are still hanging around here, then I must assume you do have a professional email such as email@domain.com/ say mine, hello@tobidigital.com.

Now if you do have a website email you're looking to link with Gmail, then you must have access to the web hosting backend. Oh, yeah, it's important or well you can contact the site host manager to run things.

Having access your hosting backend, however, hosting backend style does vary depending on the type of hosting you have, but there is a general feature you'd normally see of any web hosting panel.

Go to the email management side of the panel.

You will set the mail forwarding to forward to the very Gmail address on which you want the domain email to link to

For instance, I'd set this domain to forward mail correspondence to olaboyede1@gmail.com.

Having done that however, you go to gmail.com to and click on the gear icon, click settings

Go to Account and Imports > Add another email address > Specify Name and Email Address > Visit your hosting to get your SMTP Server: Input Port: Username: and Password:

Upon verification, you will receive an email from Gmail team. Open the email and copy the code line in the mail body to confirm or all the same, click on the link provided on the mail.

That's how you roll. Now you can send an email through a custom domain/say professional email from Gmail.

There you go "Compose" to test your new email by following how it's done again on this GIF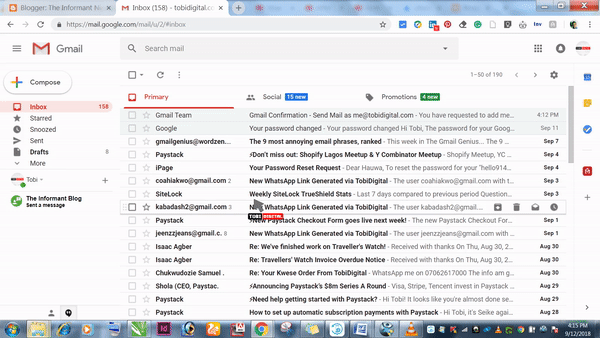 Now that's it and hope this helps.
Defintely!