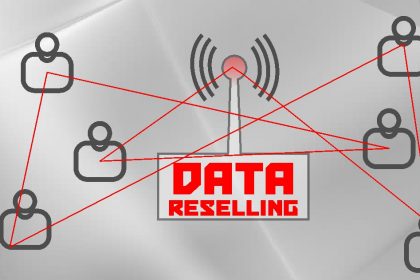 The business of data reselling in Nigeria could be taken as one of those side hustles as a Nigerian, but for a few who had already established, the real deal. If you're a startup looking to do online business, you may be right to look for other alternative means of income.
However, this piece would answer some questions you may be having on internet data network reselling.
Questions like "what is data reselling", "what are the requirements", "how do I start", "what are the benefit" and possibly disadvantage". This piece provides enough information on these forms of questions among others.
What is data reselling?
Data reselling is a type of business in which a person (reseller), usually individuals or companies, buys data from telecommunication companies in very large quantity, thereby (re) selling in small quantity to other individuals (end users/final consumers). It is important to note that these individuals or companies buy at a cheaper rate from these telecommunication companies and sell at a little or no discounted price to then end consumers. Common telco from which data can be stocked includes MTN, Airtel , 9mobile and Glo.
Who is a data reseller?

A data reseller is a person or company who buys data in large quantity from telecommunication companies, and sell in small quantity or chunks to the end users (final consumers).
As with other businesses, sales success or profits may depend on patronage, or other determinants.
(You) a reseller may sell to your existing customer base or by means of marketing known to you.
One key question for an anticipating reseller is "what is required of me", but as it is, one really don't need (to own) a sophisticated machine or more to start data reselling business. As a matter of fact, the things you will need to start are within your reach.
So, what are they?
What is required
Smartphone/pc with a data or wi-fi connection
A valid payment option (ATM card/Mobile Banking)
Data reselling pack
You may also need
Mobile banking App
Google Drive App
You cAN
How do I start?
Talking about capital, one can start with a capital as low as N5,000, as a data bundle pack starts selling from N1,000. This is inconsiderable to other SME business opportunities which require much more capital for a start.
You can start this business by registering on websites such as mobilenig, datahub, octavo and other trusted data reselling merchants. Thereon you can buy data of any network of your choice.
Many of these portals work with wallet (which you'll need to fund).
Thence you start selling from your wallet.
You can start selling data to your family and friends, and if you already have a customer base, you can simply inform them of your new business. You can sell your data at fixed network cost to make money or at a very discounted price/promo price to earn more customers.
However you opt to run the business is completely up to you, but know your sales rate and/or profits would depend on your business strategies among others.
However, it is important to know you do not need to own a website or blog for this model of business, as you can advertise your business using other platforms (such as social media)
What do I gain as a data reseller?
It could make for you to be able to sell Bitcoin, Bulk sms, Simple bundles, WAEC result checker, Virtual Top Up Airtime, TV subscriptions such as Gotv, Dstv, STARTIMES, etc.
It is less stressful compared to other business model.
You can start with little capital
Easy mode of operations.
You will be able to sell data of all networks with one account
You will be able to sell data at cheaper rate and still make your own profit.
You don't need to be trained before you can start this business, as it's very straight forward.
What you stand to loose
Fairly risky
If you are doing this business online, it will take a lot of consistency.
It might require you advertise without guarantee for a reward on a short basis.
Meanwhile, if you're looking to start the business, you may lookup the platforms aforementioned, but you may also want to talk to one of our consultant. Click here to chat with us now!