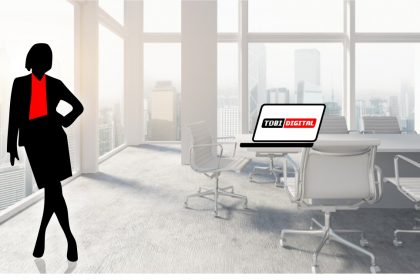 Work is going yo-yo these days, but fine, we all deserve our space, time and God-given life.
Now what? Entrepreneurship, freelancing, consultancy and part-time jobs are taking the day, such a good time one could start/do something of interest, create streams of income and or make some more money.
But here's the drift?
Ideas
Ideas, they say, rule the world, even long way off the era we are, albeit moreso. We've seen a number of brands and people rise from nothing -not entirely nothing really- but by doing something quite unique and strikingly different. By far, starting something ain't the big issue of recent, but experience would tell us it's more about doing it differently, weird and exceptional. Albeit the big questions many career-starters are facing today: What do I do? What do I do differently? What do I do to stand out? Or how?..These and many questions are the often brain-crackers, while on the cause of self-purpose/discovery.
Passion

But well, we've all heard about passion, and how fun it could be. It's such a mutual feeling, even to the imagination. Yea, getting paid for something you love doing is fun really, but then, you don't just mix passion with a sense of entitlement. Noooo, your passion might not be passionate enough if it's about creating another social platform like that of Facebook. Not that I'm a passion-killer but forget about it already, or you ask a popular Nigerian blogger what today has become of her passioned social media, even worse, those with a more promising platform are nowhere today.

That's just for instance. In essence, one's passion has to be something distinct, original, reasonable, feasible and potent.

No space for clash of passion nor for rampant pursuit. No how should one do things the normal/routine way. Perhaps if there's no other way to go about the passion, roll up your sleeve and work.
Work

It all comes down to work really. Whether you're doing something loving, something different or unique, it's just about doing something just for a living.
All the same, having the right mentality (to work) could pay off. Staying motivated and passionate, being flexible and innovative anyhow could prove decisive for career breakthrough. Integrity and positive characters as a whole are just amongst the catalyst agents.

But then, what do you do?

Freelancing? Entrepreneurship/business? Professional job or what?
You can best decide by taking a deep self-study. Seek God, stay objective or apply wisdom while at it. But then, in whatever you do, remain ever optimistic and keep up positive spirit and attitudes.
Now what?

Opportunities

Work is flexible. Work can be diverse. Work is everywhere and in everything. You too must have been following people create something out of nothing, anything or something unexpected. Who could have thought one could make money doing soft-work from the comfort of our bedroom through blogging, social media, web and app development, graphic designs, name it. Taking together, our world is making and milking opportunity from hopeless things.

Even more so, opportunity is on the rise with the upswing in tech and new innovations. When combined with ideas, people can do and are doing just anything to make money, fame and niche for themselves.
Research and keeping up-to-date

Staying on top of information, industries and trends can make opportunities or inspiration that form ideas. It takes being on "top of the day", more so digging deeper to see things, see more, clearly and be abreast. There is some information that will enter you and with more clarity, spur you to take actions, preceding your breakthrough.

Some are saying solar energy could be the future of power generation. Some are saying machine learning and artificial intelligence is the next big trade. Some are saying the old/abandoned profession farming/agriculture is going to be reborn, etc etc are so so information slipping out now and then.

Now what? The more abreast you are with information and trends, the more prone you are to take, make something; take a risk or cook an idea out of developing trend.
Let's finish this. Being intentional about work and/or career life could prove massive for a successful one. Taking the right mentality, approaches or attitudes is the success assurance.
Well, all the best!