How Facebook is helping in the fight against suicide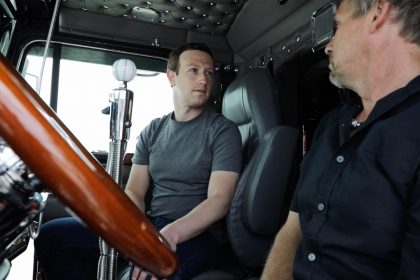 Artificial intelligence

appear the next big thing that could be taking the world, and

Facebook

founder / CEO,

Mark Zuckerberg

has justified the technology would be helping out with suicide (prevention) among users of the social network.
Currently Mark massively controls the world of social media, with two most popular network (Facebook and Instagram) under his locker, but his new initiative looks somewhat promising in saving the world against self-destruction and loss. The Facebook key man announced in a recent post that his social network are upgrading (their AI tools) to help identify when someone is expressing thoughts about suicide. He justified, against the fear some people are having regards AI technology, the tool can help get suicidal people with the support they need quickly.
How it works
AI tools is a work in progress and with continuous time and efforts going to the cause, initiators believes the concept would help technology understand human and even relate. Although there's still lot of works to be done, of which even Mark admitted. He said they are working on their AI to be able to use pattern recognition to identify distress signals — like comments asking if someone is okay, do you need help — and then quickly report them to Facebook teams.
Mark's future projection is that AI will be able to understand more of the subtle nuances of language, and will be able to identify different issues beyond suicide as well, including quickly spotting more kinds of bullying and hate.
The whole idea however could face challenge in Europe, which the European Union has made a strong privacy stance on General Data Protection Regulation on profiling users based on sensitive information.But then, the potential success of this whole idea could make Facebook be more than just a social network.
"Suicide remained one of the leading causes of death for young people."