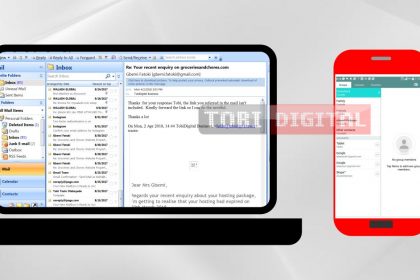 Communication almost rules the world but when it comes to business, there are certain approaches that make it standard and more effective.

Businesses are sagging and playing on the bottom, due to poor approach and manner of communication. Agreed there's always more to business, communication is among the basis that precedes lead and conversion.
Here are your ideal dos and don't do for effective business communication
Don't do casual
Yea, you heard that right. You must have been taught something on formal letter back in those days.

Especially for the rising entrepreneurs, you will need to adopt formal approach while handling some prospects. It doesn't matter if your current client-base is dominantly small (class) or close relation (family, friends, colleagues or so), you still have to create a formal system of communication, especially when it comes to text exchange; letter, emails and affiliate correspondence… sometimes even extending to phone.
Always be critical with the subject (business) at hand, saving those BS for the later time. You can always make time for them when business isn't in scope.
Create professional communication system and identity
When communicating as a business entity, there are some systems/ and forms of identity you need to create to project professional impression or say image.
A dedicated phone line (for business), even email.
This is one area which some business owners are not critical about. It might appear not costing you per say, but there could come a time you get overwhelmed by contacts or worse disorganized.

Separating business phone from that of F&F, would make you smarter on personalising responsiveness to your diverse contacts.
Dedicated departmental phone-line
Getting a phone-line for each department of your business ensures consistency especially. In a situation any of your team member leaves, let's say your business admin, the line gets passed on to the next admin, keeping contacts/clients in touch without much ado, which also prevent your business from losing the already connected contacts.
Adopt Close User Group phone-line (recommendation)
Closed User Groups are groups of GSM mobile telephone subscribers who can make calls and receive calls from members within the group. You may adopt CUG for your business team to effect the cost of communicating within. But that's just by the way. CUG is a service being offered by the different network providers, possibly your choice telco brand.
Get professional email
Custom email also known as professional email is a system which distinguishes your business brand and its identity.

It doesn't look good enough communicating through popular mail providers such as Google (Gmail), Yahoo… in this era we are. Even worse, some businesspeople still relate via mail, through what look like personal email, say personal-name@gmail.com.

While that's not a suicide communication mission, such a habit doesn't just represent your business at best, nor in anyway professional.
So what's the ideal way per say?
Getting your business a website domain is like the real deal, and sending business mail correspondence through that channel. Personally, I use hello@tobidigital.com to handle as many contacts contacting the TobiDigital Business. But then, I do have a personal email which handles other correspondence such as family and friends among other business.

Again, it doesn't look nor speak best of your business if still playing at the level of gmail or yahoo mail.

At best, your business mail should be going via professional domain-name-address, adopted for your very brand.
+ SMS
Yes, text messages going out is also better made peculiar. You can easily adopt the system of bulk SMS package which would brand your text messages -mostly in case you sending BC, notification or so.
WhatsApp
WhatsApp developers must have also found reasons and needs for you to separate business contacts from personal, by developing the Business version of the popular messenger app, and that I tried to summarise in this article
Communication Branding
This is where we get to further distinguish the very serious business from the rest. After adapting a system of custom email for your business, what to do next is email branding/designs.

Your business outgoing mails could fare better, with set of distinct structuring and designs. This includes brand logo and a signature, indicating your brand identity and sender identity (you or anyone of your team). In fact, in some cases, your email body/content could carry unique designs that blew receipient away. Isn't this how you feel when you get mails from some so-called standard brand/business/organizations and you think your business can't do the same? Why not?
---
Now with all said above, I think you should now be willing to adopt some good manners and setup professional communication for your business, even if you don't know how to.
Talk to me or any trusted digital branding expert, if there's any area you will need help setting up the professional communication system for your business/brand.