WhatsApp now allow YouTube streaming direct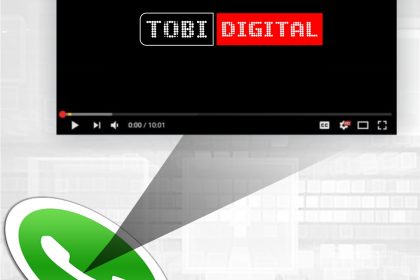 This days, WhatsApp's new updates is more like becoming rampant. Although much relief to the app's teeming users, the app's latest update is to catch up with Youtube streaming.
WABetaInfo hinted the new update, currently under touches, will allow you watch YouTube videos directly in WhatsApp. This would cut users the stress of switching between WhatsApp and third party enabled platforms. Yes, you wouldn't need to leave the app while seeing things on YouTube.
With the new feature, WhatsApp will ensure YouTube videos open on a little floating window right there in the messenger app.
Video content is on the rise and is being shared a lot nowadays.
But then, the latest update will also include a much easier way to record and send longer voice messages. Instead of users holding finger down on mic, users will only have to swipe up the mic with finger and start with their recording. Thereon they can have the freedom to do anything else while recording is going on, without having to keep any finger on the mic button.
Now with the recent delete update and the much recent fixing, it's quite becoming assured WhatsApp can only get better