The ideal content marketing strategies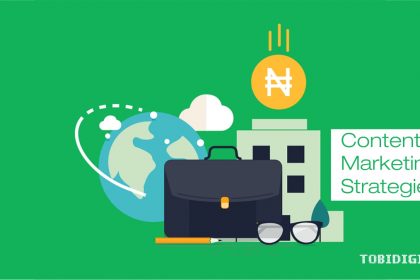 …Capitalising on content for profit, authority
Sometimes in March 2018, I created a system in a blog post, which readers can use to generate a short link to WhatsApp.
As someone who's bent on solutions, my primary intention wasn't centred on immediate reward per se, but then, little did I know I was spreading a net for exploits.
By late 2018, this webpage of interest had garnered massive traffics as well as referrals. That's asides a thousand plus blog subscribers the page singlehandedly gathered. Till date, the page top-ranked on Google search, maintaining position right there in the first position. That certainly was my breakthrough blog post in 2018
Perhaps by serendipity, that very input has been bringing business from real contacts who are looking to set up a blog, website or redesign, gain clarity with digital marketing and others who are looking for help with digital of a thing as a whole. More so, blog traffics influence in the search engine, followers and blog subscribers, ultimate authority, but all-encompassing power of content. Ideally, rewards of intentional content marketing…
So what are the lessons from my breakthrough post 2018
Go for subjects that are problem/solution-oriented.
Especially when it comes to blogging on a top-level domain (outside social media platforms), people are not very interested in motivation and inspiring posts, but the one that addresses that particular problem they seek a solution for. The kind of subject, topics and content you diss out has to be straight-to-the-point, informative and most importantly highly helpful.
If it means going extra mile to automate or depict the very how to go about the solutions you're providing.
Go extra mile
Using my case study as a pointer, it's possible that very post may have performed lesser than it did, had my only approach was a merely written instruction on how to. By far, the form which generates WhatsApp short link (integrated into the post) is doing the magic in real time, raking in feedbacks and more
Identify your objectives
Go all out for it
I won't say you're not ambitious if what you're looking to achieve with your content is to create mere impression, as that could well, bring you fortunes by serendipity. But I would rather you approach digital content with more critical aims
What then are the ideal things I should aim with content
Identify and discuss a problem or a subject of interest
Provide solutions/suggestions to such.
Automate or depict, if necessary, the solution you're suggesting
Optimise content for search engine.
This is where keyword planning and mastery come in, and if you're familiar with the technical part, data markup. All in all, understand the part of search engine optimization (SEO) and work towards making your content attain relevance on Google search, even your blog or website as a whole.
And lastly
Win souls
As a content marketer, the end to your goals or means should be conversion and leads. Irrespective of what you're writing on, for you might be wondering you are not PRing a product or services, nonetheless make it your aim/objective to win the heart of readers to either become a fan/follower or buy from you (in case your content is sales focus). Surely a win-win in all
Feedback/Contact
This is where many content gurus lose prospects.
After writing a whole bunch on a topic that has won admiration from a reader, such (a reader) might be looking for that lead to you or the products, services or cause you've written on. Therefore endeavour to indicate how we can get in touch, or a link to the products/services you're promoting.
Don't sow for another man to reap, as your readers might eventually get to contact the ones that are easily reachable elsewhere.
All in all, know this, the ideal content marketing goals is that you create something unique and useful, a post that Google recognises as resourceful and valuable, one that gives you daily organic views and positive feedback from readers and ultimately, ones that bring monies to your pocket.
Still looking for a way to create a post that could break the internet for you? You might consider helping yourself by acquainting yourself with our case study via this link
All the best