Where to find remote jobs in Africa
Finding a remote job can be extremely tough when you don't have any skillset, it's even tougher especially when you reside in countries like Nigeria, Ghana, and some other African countries.
In fact, getting a job takes grace as most Nigerians would say. While it actually takes grace to secure a remote job, you should be aware that there are known ways to find and get a remote job from Nigeria. You can get a remote job in the US, Canada, Germany, etc., from Nigeria. In fact, you can work remotely from anywhere in the world. The world is fast improving and we've come so far to be left behind.
Today, we're going to look at how to find high-paying remote jobs in Africa and across the world. You should be aware that the following skills are currently in demand as at 2020. These are jobs that are hot cakes and any company would be willing to relocate you (if the need arises) if you meet their job role requirements.
● SEO
● JavaScript Developer
● Laravel Developer
● Full Stack Developer
● Shopify Manager
● Digital Marketing
● Content Creator
● Accountant
● UI/UX Designer
● Backend developer
These are not all actually. These remote jobs aren't totally limited to tech. There are very high commercial paying jobs like English to other language translators, AutoCAD, 3D modelling and lot's more.
Without much further ado, let's go down to why you're here, which is, how to find remote jobs. Remote jobs are widely known these days and it takes a whole lot of skillset to be hired by a remote hiring company.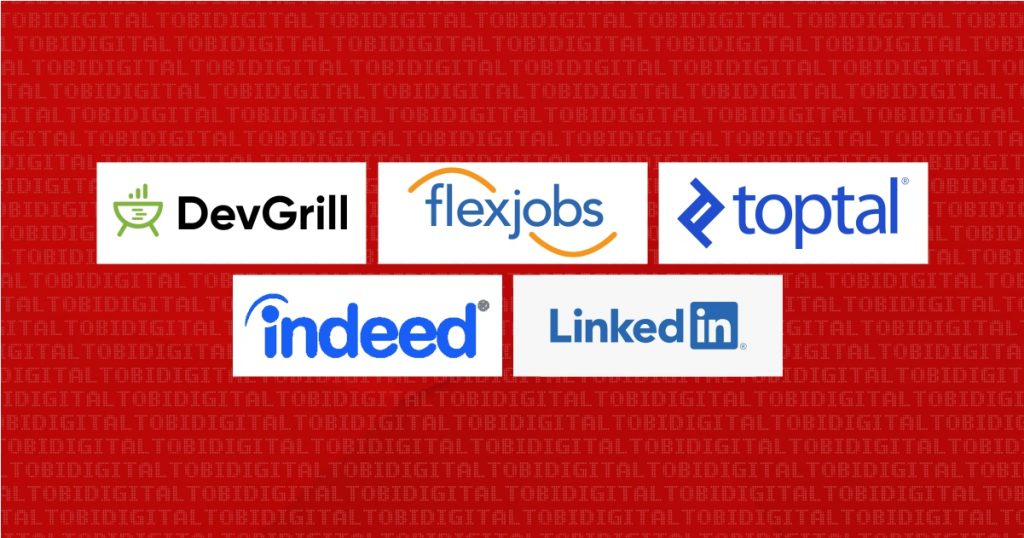 These are some of the best remote jobs listing platform where you can find remote jobs:
It is very exciting and also challenging to work for a new company from home, but the difficult part is landing a well-paid job as a remote worker. With the help of platforms like Devgrill, you can reach out to tons of employers who are interested in your level of skill and experience, and apply for remote jobs as well.
Devgrill is a remote job listing platform where anyone can come to visit and see millions of remote job opportunities. Devgrill jobs is a simple website, unlike the complicated remote jobs website. You can simply search the website, find your choice of jobs, and apply for unlimited jobs directly on your mobile device or desktop. The most interesting thing about this platform is that you can manage all the jobs you have previously applied to from a convenient, secured dashboard.
Each month, more than 7 million job seekers turn to Devgrill in their search for work, making over 160,000 applications every day.
Search, find and apply for jobs directly on your mobile device or laptop.
Indeed is a job site that has wide coverage for job seekers and finders across the world. With over 250 million unique visitors every month, the platform lists many opportunities, even those far beyond our reach. Through Indeed, you can get free access to search for jobs, post CVs, and research companies. What more, you can filter your job preference.
LinkedIn is a notable social media platform for professionals. Unlike contemporary social media, LinkedIn is for people who have expertise in general or specialised knowledge. It's an avenue for field professionals to display and express themselves, but even more is the fact that LinkedIn tends to seamlessly connect professionals to opportunities, hence, landing a dream job, even within the social media network (users). In fact, with LinkedIn, you don't necessarily have to go on job hunting, as company's directors and human resource managers are on a constant lookout, following LinkedIn users' profiles and activities, for the next big contribution—human resources—to bring on board to serve in a given capacity. But then, the platform also offers job search, job vacancy notification, among others.
This is a premium service job website. Flexjob prides itself as a platform that offers flexible jobs albeit at a rate. Flexjob is bent on credibility, as they claim that their research team spends a lot of time and efforts reviewing companies and jobs to make sure they're real and up to standard for members to work. However, their membership subscription fee is $14.95 (about 7500 naira) for one month, $29.95 (about 12,000 Naira) for three months or $49.95 (about 22,000 Naira) for a year.
Toptal is a specialist platform exclusive for software developers, designers, finance experts, product managers, and project managers. Toptal may be the trusted platform to turn to if you're looking for design and tech talent for your seemingly challenging tech initiative. The platform also provides for finance experts, project managers as well as product managers. You have to prove yourself worthy to be seen here.
Like Toptal, Daily Remote is essentially a place for specialists who can do remote jobs in software development, design, support, sales, writing, product, and others. It's more like a meeting point to hire creatives and technical hands for your next online business development.
While these websites stand to be the giant of remote jobs listing, Devgrill stands out amongst them to be the best website to find remote jobs and I would lay more emphasis on that.