Protect Your Online Business: How to Avoid Getting Scammed While Selling Online
The average cost of a fraud incident for a Nigerian business is ₦1 million. In 2020, Nigerian businesses lost about ₦5.2 billion to fraud between January and September 2020. And, small businesses are the most vulnerable to fraud, as they often lack the resources to invest in fraud prevention measures. Sadly, not all businesses can survive being defrauded.
That is why this article will show you how to protect your online business from scams and fraud.
What is the most common way to get scammed?
There are many ways that online businesses can get scammed, but some of the most common include:
Phishing Scams:
This involves a scammer sending an email or text message that appears to be from a legitimate source – such as a bank or government agency – to a business. However, the email or text message will contain a link (sometimes embedded in an image) that, when clicked, will take the victim to a fake website that looks like the real website. And, once the victim tries to register, signup, or sign in by entering their information, the scammer will steal it. After which, the scammer will use the information and access the real website then defraud their victim.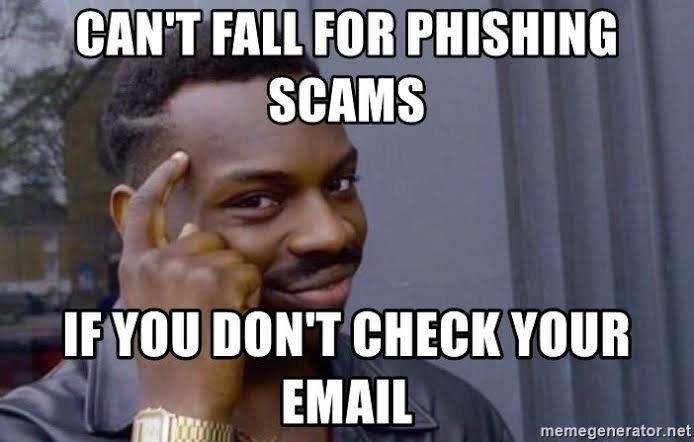 Business email compromise (BEC):
In this type of scam, the scammer sends an email that appears to be from a senior executive to their subordinates. The email will often request a money transfer to a bank account that is controlled by the attacker. Though in some cases, it may request other sensitive information – such as passwords, addresses, IPs, etcetera, which are then used to steal from the business.
Online shopping scams:
In this type of scam, the criminal will set up a fake online store that lists products at a relatively low price. Once the victim orders a product from the fake store, the criminal will either send them a fake product or no product at all. This is particularly devastating if a business owner, with plans to resell, bought in bulk.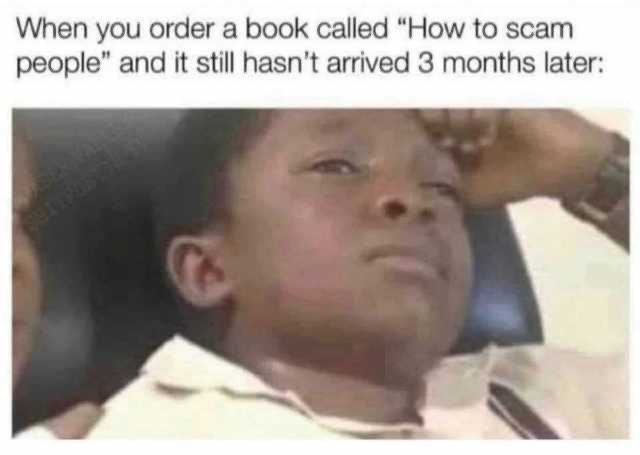 Invoice fraud:
In this sort of scam, the scammer impersonates a legitimate vendor (their target often buys from) and sends an invoice to the business. If the business fails to realise and pays the invoice, the money will go to the scammer.
Tech support scams:
This is a type of scam where the fraudster calls or emails a business and claims to be from a tech support company. The fraudster will often say that there is a problem with the business's computer, website, server, or some other tech-related system and that they need to pay for it to be fixed. If the business falls for it, then the scam is successful.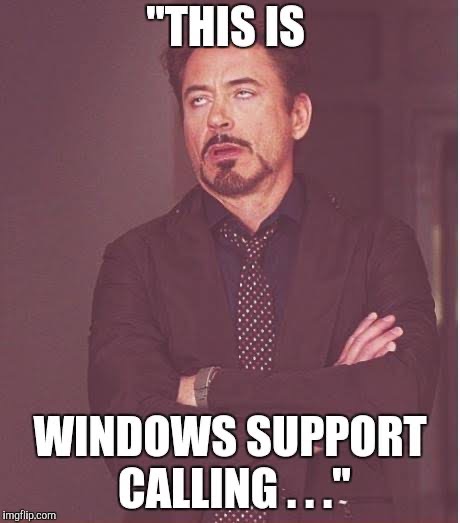 The "overpayment" scam:
In this case, the scammer orders a product but sends a check for more than the purchase price. After which they ask the business to refund the excess. However, the check will later be found to be fraudulent causing the business to lose both their goods and money.
The "returned item" scam:
Unlike the overpayment scam, the scammer pays the accurate amount for a product but returns it within the return policy window. However, the item is not the same one the business sent them.
The "chargeback" scam:
This is a type of scam in which the buyer claims that they never received the item that was sent to them, which causes their credit card company to issue a chargeback – i.e. take back the money from the business account and send it back to theirs.
These are just some of the most common ways that online businesses can get scammed. However, internet fraudsters are very creative and never seem to stop inventing new techniques to swindle money from businesses, so business owners need to stay updated.
Knowing how to identify scams and protect your online business is critical for its survival.
How can I avoid being scammed while selling online?
Apart from being aware of the aforementioned methods scammers deploy, here are a few things you can do to protect yourself and avoid being scammed while selling online:
Don't disclose your personal information:
When doing business online, use your business information – name, address, phone number, email, etcetera – to transact. Don't give out your personal home address, phone number, or social security number to potential buyers. If need be, only share this information with buyers you trust.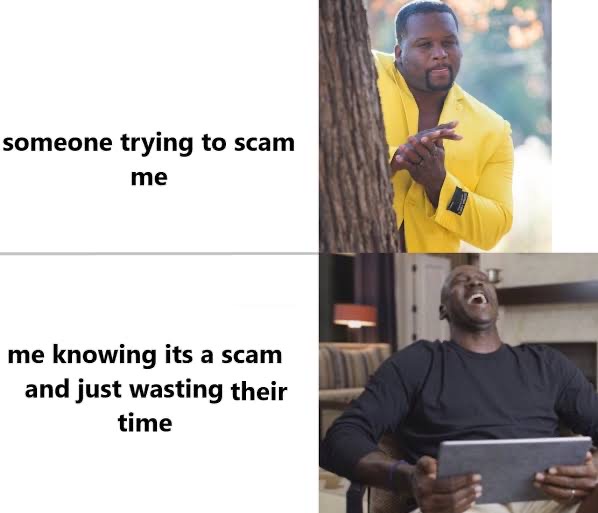 Only accept payment through a secure method:
This could be through a credit card, PayPal, or a wire transfer. Avoid accepting payment through methods that are difficult to trace, such as gift cards, cryptocurrencies, or wire transfers (especially from buyers you don't know).
Use a secure and reputable platform:
If you don't have your website, ensure you choose one that has a good reputation and that has measures in place to protect sellers. Some of these measures can include message encryption, escrow, fraud detection, buyers protection policies, malware scanners, etcetera. Some popular and reputable platforms include Amazon, Jumia, Konga, and Selar. It is also important to use a strong password and enable two-factor authentication in your account(s).
Check the buyer's feedback:
Most online platforms allow buyers and sellers to leave feedback for each other. This can be a helpful way to see if the buyer has a history of scamming people.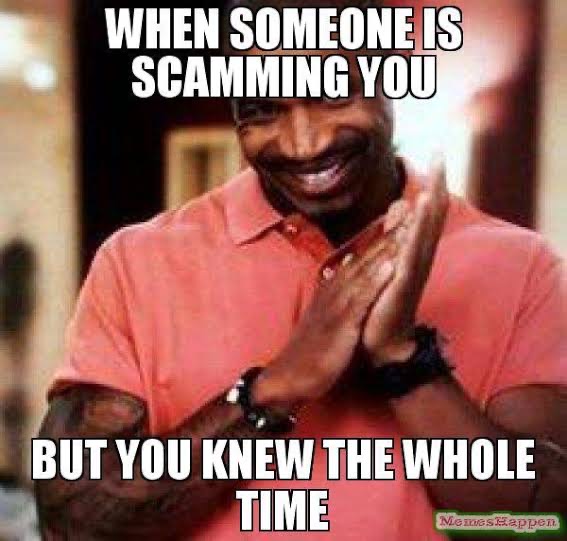 Meet in person if possible:
If you are selling expensive items online you need to take extra precautions by meeting the buyer face-to-face. If you can't go by yourself, get a trusted agent to meet the buyer one-on-one.
Ship to a verified address:
If you can't meet in person, make sure to ship the item to a verified address such as a pick-up station or post office. This way, you can be sure the item got to its destination, plus the recipient must sign before picking it up.
Have clear terms and conditions:
For example, a clear refund policy will save you from buyers who try to switch up the items. Also, if you are selling a used item and had disclosed the defects or damage, it will protect you from buyers who wish to start trouble.
If you have any doubts about a buyer, don't be afraid to walk away from the sale; there will be more in the future. However, it's still possible to be scammed despite putting all these measures in place.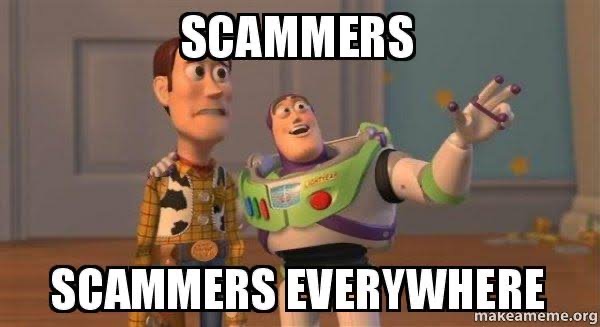 What to do if I get scammed?
If you have been scammed online by a buyer, there are a few things you can do:
Contact the online platform where the sale took place:
Most online platforms have policies in place to protect sellers from fraud. They may be able to help you get your money back or take other action against the buyer. This is because, the platforms must have collected some information about the buyers – such as their address, full name, government ID, and more.
File a report with your bank or credit card company:
If you made the payment using a credit card, your bank may be able to issue a chargeback. This will refund your money but might take some time.
File a police report:
This may not get you your money back, but it can help law enforcement track down the scammer and bring them to justice. Law enforcement might require some information about the transaction – such as screenshots of conversations with the buyer, shipping records, and any other documentation related to the sale – before proceeding. So, it helps to have a good database in place.
If you ever fall victim to a scam, it is important to learn from your experience. Always pay attention to red flags, and remember that if something sounds too good to be true, it most likely is not true.
What is the safest way to receive money as a seller (online)?
There are several ways to receive money from a buyer online, but some methods are safer than others. Here are some of the safest ways to receive money from a buyer online:
Reputable Payment Processors:
The safest way to receive money for a sale is to use a reputable payment processor that offers buyer protection. PayPal is one of the most popular and secure online payment processors in the world. However, there are other good PayPal alternatives for people in Nigeria who may have challenges using PayPal.
Credit cards:
Credit cards are another safe way to receive money online. They are also the most common way for customers to pay online. Credit cards offer buyer protection through the Fair Credit Billing Act (FCBA). This means that if a buyer claims that they didn't receive the item they purchased, the credit card company may reverse the charge.
Wire transfers:
Wire transfers are a fast and secure way to receive money online. However, wire transfers can be expensive, and there is a risk that the money could be intercepted if the buyer is not trustworthy.
Cashier's checks:
Cashier's checks are a safe way to receive money online, but they can take a few days to clear. You can use it for your business, but be sure you verify the check isn't fraudulent before delivering the good or service.
If you are selling an expensive item or service, you may want to consider using a payment method that offers escrow services. Escrow services hold the buyer's money until the item is delivered and the buyer is satisfied. The beauty of this is that in the case of disputes, the third party can look into the agreement and give (or return) the money to the appropriate party.
Protecting your customers from scammers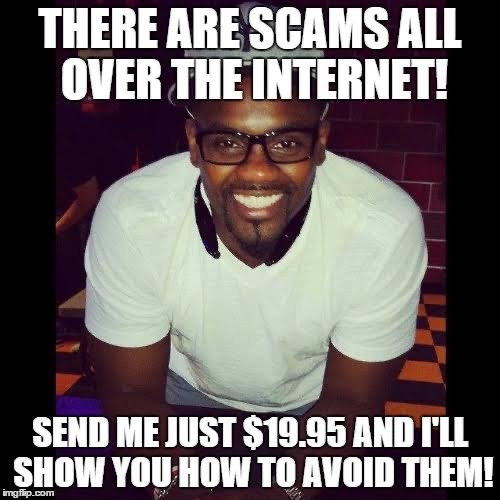 Scammers can also decide to attack your customers, which can be equally devastating. Thankfully, there are also many ways to protect your customers from scams. Below are some:
Use a strong brand identity:
To mitigate the risk of impersonation, invest in building a strong identity. This involves having a well-designed logo and website, using consistent branding and voice across all of your online channels, and being clear about your company's contact information.
Educate your customers about common scams:
Ensure to inform your customers about the types of scams that are commonly seen in your industry, and how to spot them. It also helps to inform them from time to time of what you will never request of them. For example, Banks will often inform their customers never to give out their PINs no matter what.
Monitor your online presence:
Keep an eye on social media, review sites, and other online channels for mentions or impersonations of your company. If you see anything suspicious, report it immediately. If you can afford it, it helps to get a verification badge for your business so the platform as well as your customers can easily know which account is legit and which is a fake.
Use a fraud detection service:
Many services can help you to identify and prevent fraudulent transactions.
Respond quickly to customer inquiries:
If a customer contacts you with a question or concern, be sure to respond promptly (especially on public platforms like social media). This will help to prevent them from being lured away and deceived by scammers (who might even go behind the scenes to send customers a direct message).
Use a secure website:
Make sure that your website is using a secure protocol, such as HTTPS. This will help to protect your customers' personal information from being intercepted by scammers.
Use a secure payment processor:
When your customers make a purchase, use a secure payment processor that encrypts their personal information.
Conclusion: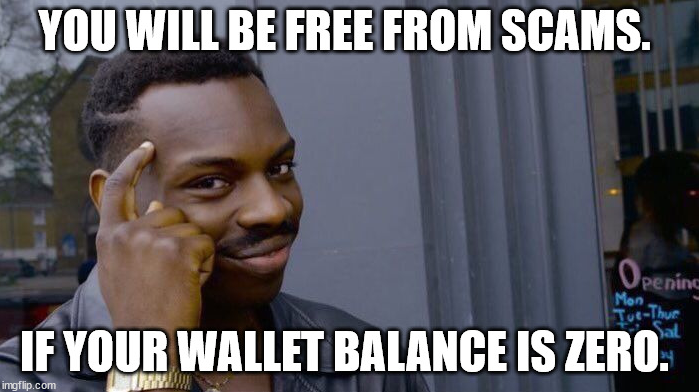 In the ever-evolving landscape of online business, staying vigilant, informed, and proactive is essential to safeguarding your business's reputation, finances, and long-term success.