Social Media Marketing for Online Business in Nigeria: Updated Guide for 2023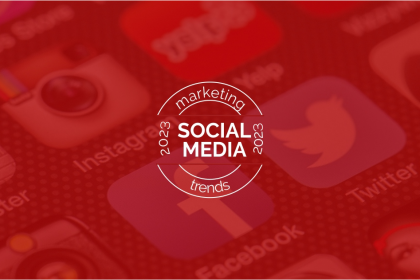 Currently, Nigeria has over 33 million active users on social media; a figure that is projected to grow In the coming years. Business is no longer as usual, your customers are online and so, you need an effective strategy to drive good results going forward. Although there are different approaches to digital marketing, social media marketing has proven to be a fast, cheaper and effective option. Research revealed that 76% of users use social media for market research. Also, customers are likely to spend 20% – 40% more money when you interact with them on social media.
Click to skip to the juicy part
Hence as a business owner in Nigeria looking to grow on social media, you need to be in the loop of how this works and the way forward. This quick guide will walk you through what social media marketing strategies to adopt in the year 2023 and beyond.
Let's dive in.
What is Social Media Marketing for Businesses?
Social media marketing is a digital marketing strategy that combines creating, curating and publishing quality content to promote a business with the purpose of making sales.
In simple terms, it involves the selling of goods and services on social media platforms like Facebook, Instagram, TikTok, Pinterest, Twitter and others. The approach to social media marketing shares the same qualities as selling offline, as it uses different tactics like promos, flyers, banners and posters to build awareness. However, unlike traditional marketing, social media marketing focuses on building awareness in a fun, engaging and valuable way.
Is Social Media Marketing for Businesses in Nigeria Effective?
Many business owners have hailed social media marketing as a vital asset to their growth. Recent research reveals that about 96% of small business owners acknowledge social media as critical marketing tool for their business. Also, marketers say it's an essential part of their Digital Marketing Strategy. At the same time, about 90% of small business owners see social media as an effective strategy for building brand awareness and communication with the target audience.
Looking at the facts and numbers above, it's safe to say that social media shows effective results and should be part of your business marketing strategy in 2023 and years beyond.
How To Develop a Social Media Marketing Strategy in 2023
Clearly define your online business goals
A social media marketing goal sets the stage for organised strategy creation and management. The first step to creating an effective social media plan is to set a SMART goal.
SMART goals are specific, measurable, attainable, relevant and time-bound. For example, a SMART social media goal might be "To get (5) customers daily on Instagram for 30 days". You can measure the performance by customer count (5) and consistency (daily), which is attainable depending on your budget.
For example, if your goal for the month is to grow your followers by 10%, you must create content that builds awareness and supports growth. Once the plan is set, every other area becomes easier to implement.
To have a successful social media marketing strategy in 2023, you want to make sure you make them specific and measurable.
Know more about your target audience
Engagement is critical for social media marketing, no matter the platform. You need to connect and engage with your target audience to boost your conversion rate on social media.
Learning about your target audience, inside and out, does not mean you have to become Sherlock holmes. It means researching your target market to understand your users' needs and pain points.
This research gives insight into how best to position your business to gain conversion and have a successful social media strategy.
If you want to know what it takes to understand your audience and engage them effectively, you may want to hire a digital marketing expert.
Create a social media content calendar
Have you studied businesses excelling in social media? One common element you will notice is their (content) consistency and quality delivery. Often, posts hitting their pages are scheduled and show up at regular time intervals.
This is because they maintain a well-planned social media content calendar. A social media content calendar defines the content distribution strategy for your business. It is one big boost for you to stay organised regarding content creation for your social media business. Each publication is planned and scheduled for the right time and day, week in and week out, stretching to months. This approach will help to keep users engaged with your business through feeds, stories, reels, etc.
But we also understand that coming up with content ideas can be rigorous or uninteresting. Therefore, you may want to engage an expert to create an effective social media calendar or assist with content creation and management.
Create quality content for social media marketing
Content is the fuel that drives the growth of the digital world. From blog posts to social media, product descriptions, ads, emails etc., businesses are creating one form of content or the other, and your competitors are not left out of this chase. Quality content is engaging, factual, valuable and concise. It's easy to digest and address your customers' pain points. Hence you can't afford to ignore content creation, as doing so, places you at a disadvantage.
First, study your target audience and your competition to create content that drives results.
Next, identify the trending evergreen content, frequently asked questions, and gaps you can fill with your content.
Also, study the comments section of competitors' pages to see possible content angles you can find based on users' feedback.
Focus on Key Metrics that support growth
You must have seen brands with many followers on social media, but the engagement they get tells a different story. When it comes to social media marketing, it is not merely about the number of views or followers. What matters are metrics that align with your business goals. It would be best if you focused on Key Performance Indicators like number of engagements, feedback, enquiries, messages and sales. These are key indicators that your content is performing and adding value.
Leverage on social media analytics
Social media analytics is a critical decision-making and performance-measuring tool. Unlike offline marketing where you cannot get real-time data to measure the success of your campaigns, social media offers tools to track performance in real time. You can find them on various social media apps, from engagement to link clicks, impressions and shares.
A data-driven social media marketing strategy gives the best result; hence you must take analytics seriously to ensure you take advantage of growth opportunities.
For example, Insights in Meta Business Suite help you understand the results of your organic and paid social media efforts across Facebook and Instagram in one place. With these Insights, you can see metrics, trends, and visual reports that can help you understand which Facebook Page and Instagram strategies work well and where to make improvements. You can then optimize the way you spend your time and resources.
Even better, Twitter now makes possible an easy glance into tweet (content) metrics directly from Twitter feeds.
Social Media Marketing Tips for Running a Successful Online Business in 2023
Invest in creating quality short-form and bite-sized content like Instagram Reels, TikTok and YouTube Shorts.
Include influencer marketing in your social media mix. Use Nano and Micro influencers to get the best results.
Deliver excellent customer service and reward brand loyalty
Take User-generated content seriously. People trust businesses with good reviews and hype.
Invest in Paid advertising to reach a wider audience
Don't neglect Social media analytics. Study content and engagement performance to identify traffic opportunity
Diversify your social media strategy. Don't focus on Instagram only. Use a mix of social media platforms.
Invest in giving value to your customers. They should leave every interaction with your business feeling better.
Make transparency the core of your business social media marketing strategy. Words fly fast; scams and shady promises will not help you grow long-term.
Invest in social media automation tools. You will experience better productivity which results in less struggle with repetitive tasks.
6 Social Media Marketing Tools For Online business owners in Nigeria
Managing multiple social media accounts can be tedious, thus resulting in low productivity and poor sales which defeats the primary purpose of social media marketing. If you want to avoid wasting time on repeated activities, use these tools to streamline your social media marketing processes.
Why Does Your Business Need Social Media Marketing?
Social media marketing holds lots of benefits for businesses in Nigeria. Asides from the cost-effective online store creation it offers to integrate business online, it also helps to build an intimate connection with the larger internet community from where businesses sources the (tribe) audience.
Here are more reasons why your online business needs social media marketing
Build brand awareness through social media content and interaction
Provide fast and efficient customer service delivery, as social media offers a quick way to respond to queries without the stress of customer complaints tickets, expensive CRM tools and technicalities.
Take your business to your customers, as research shows that an adult spends an average of 95 minutes on social media daily.
Drive traffic to your website
Nurture leads to customers.
Quickly follow up on pending orders.
Communicate business updates free without paying for press release space
Run paid advertisements to advertise and get sales at cheaper rates.
How to Run Effective Paid Advertisement
You likely know the potential benefits of using paid advertisements (through Meta, Twitter, and even LinkedIn) to reach more audiences. However, what you may not know is that it takes time to show results.
One of the ways to increase results for your business is to run ads consistently. You may want to start with Facebook and Instagram advertisements both of which have proven to be ahead in terms of results (on a limited budget) for small businesses.
The following strategies have proven to work effectively:
Share your work with followers on Facebook and Instagram
Use Custom Audiences to target your ads to people interested in your business
Create Lookalike Audiences to find people similar to your current customers
Use lead or click-to-message ads to allow your customers to book directly through Messenger, Instagram or WhatsApp
Next Steps to Adopt on Social Media Marketing for Your Business
Social media is here to stay, and the competition is getting stronger with every passing day, so, understanding social media marketing, a well-curated strategy and the right tools will help you grow your business. Identifying target audience needs and staying updated on new trends is also essential. The social media marketing game is changing, and you must ride the tide. However, should you have worries this will be too much work (to do on your own), you may want to hire a social media marketing expert to guide you through, help with content creation and or manage social media adverts for exponential growth.
---
Tobi Olaboyede and Emmanuel Ashe contributed to this piece of work