5 Effective SEO Strategies to Grow Online Business In Nigeria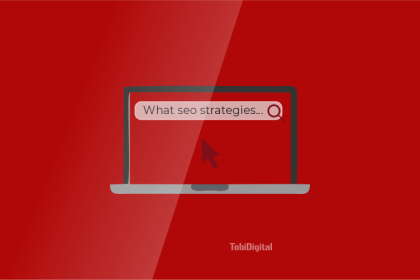 Nigeria currently has more than 109 million internet users. Imagine 1% of these users seeing your online business website when they search for a query online; that's approximately a million. Assuming 1% of 1 million (10,900) clicks on your website, and 1% (109) pays for a product or service, and you make 5000 profit on each sale, you would have made 545,000 in a day without actively selling. That's the beauty of search engine optimization for online businesses.
SEO is an internet marketing strategy that focuses on preparing your website for visibility in search engine results. If you have an effective SEO strategy, you can enjoy daily sales without lifting a finger. However, if you cut corners or follow the wrong path (also known as black at SEO), you can hurt your website and even get blacklisted by Google leading to poor visibility and loss of revenue. In this article, you will learn 5 effective SEO strategies to grow your online business and free tools to help you get started.
What are the top 5 SEO strategies to grow an online business?
You don't have to buy fake links or traffic to improve your online presence; here are 5 white hat SEO strategies for Nigerian online business
Create Google My Business profile
Google my business is the only directory owned by Google for creating free company profiles online. It's like an online storefront that houses your business name, services, contact details, products, and reviews.
At its core, google my business works as a fast way for users to find you when searching for a query related to your business. It also acts as a social proof, verification, and review collection book for online businesses that cannot create a website from scratch.
You can optimize your google my business page like a website, which shows up in search engine results when a customer searches for your product. For example, when you search for the keyword "Baker near me", it will display the results of bakers in or around your location even if they don't have a physical address.
Google My Business will only recommend your business to people searching for your services in your jurisdiction, (local government, state, region, and country). It also allows you to collect reviews which will boost your authenticity and also help Google rate you as a reliable business for search engine research pages. You can learn how to create an optimized google my business page here.
Optimize Website for Mobile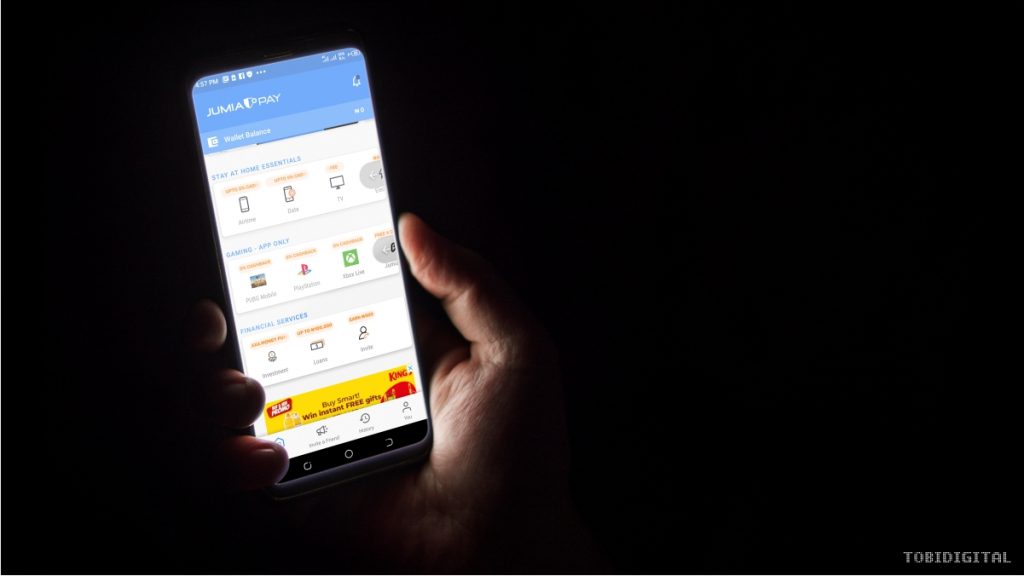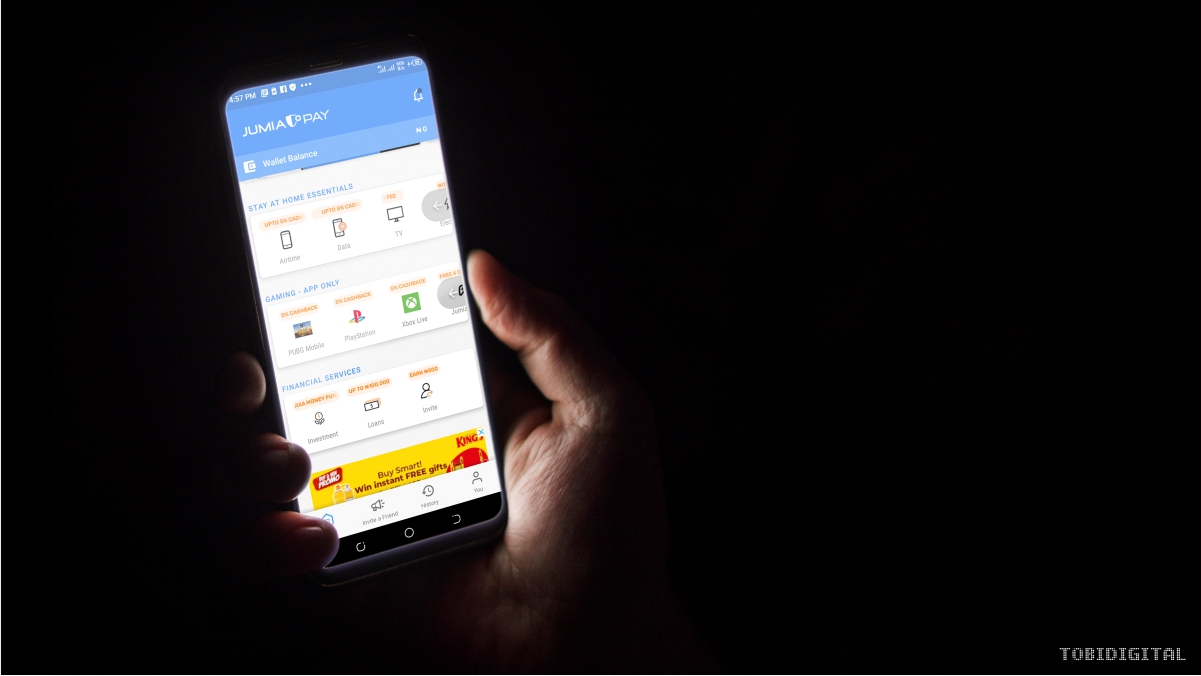 Imagine visiting a website on your smartphone and it takes up to a minute to load. Or it loads and the content is unstructured and some parts are missing. You will exit the website immediately and find a better one right? That's what happens when your website isn't optimised for mobile and provides a poor visitor experience. Every time a visitor exits, your bounce rate – the percentage of people who visit your website and leave without performing any action- increases. Google algorithms also interpret it as a less valuable page and will rank it lower since their goal is to show users valuable content.
According to a survey, buyers are 62% less likely to purchase from you in the future if they have a poor mobile website experience. Hence, the need for website optimization.
A responsive website is accessible on mobile at the same speed – if not faster – than you get on a desktop and at the least network coverage possible. To achieve these results, you must design your website to be compatible with smaller screens. You also need to optimize your website speed by checking for broken links, compressing images and videos, and other important aspects of the mobile settings.
If your business website is built in WordPress, you can easily optimize your website by using optimization plugins – like WP-Optimize, Smush, or WP Rocket. However, if it's made from scratch, you should contact a website developer to help you create a responsive version so your customers can access it from their mobile devices.
Invest in link building strategy
Link building as an SEO strategy deals with getting a reputable website to mention your business or specific pages on their platform. It's the equivalent of a repost or retweet on social media. The only difference is the platforms must embed your link as an anchor text within a blog or any other relevant website page. For example, if you are a coaching services provider for athletes, you can publish a blog guest post on Forbes that links back to your website for a backlink.
In addition, when another website mentions your article or name with a link to your website, you have earned a backlink. The backlink strategy works on an inheritance methodology where if a reputable website with a domain ranking of 97 links to your page, it passes some reputation or ranking to your website. To get started, you must create a backlink strategy.
Some organic approaches include guest blogging, creating downloadable assets, creating studies and surveys, digital PR, and other expert assets. These strategies ensure that you earn quality backlinks from a reputable website that is not forced.
You must be mindful of a website that promises millions of links in a short period, as most will likely be spam and Google might punish your website for it.
Create Quality content for your business

Content is the fuel that drives growth in the Internet marketing industry. Quality content can be anything from blogs, videos, podcasts, reports, emails, and product pages to website copy; all of these assets contribute to the boost of online presence.
When people search for solutions online, they often visit the top pages, read their content, and make a purchase if there's a reasonable offer. Creating quality content helps you position yourself as a solution provider for the target audience, which will build awareness and improve website traffic and sales.
Although the benefits of content marketing in SEO are numerous, you should approach it strategically. Start by defining business goals, identifying your target audience and their pain points. Next, you should analyze your competitors' content efforts and identify keywords related to your business and customers' search intent.
In addition, you must sieve through these keywords and choose the most relevant to build your content marketing approach. For example, a good keyword for a digital marketer is "digital marketing services." If you serve a particular niche, then your keyword should focus on that niche so it becomes "digital marketing services for fintech brands".
Monitor Technical SEO
Technical SEO deals with optimizing your site's technical side like speed, and loading errors, so search engines can crawl and index your website better. It's often the most important part of building a formidable online business presence with SEO.
You can monitor your website's technical SEO with tools like screaming frog to identify errors and suggest ways to fix them. As you publish new content and add new pages, you must review the technical SEO score to ensure that you are in a good place.
3 Essential Free Website SEO Tools to Get Started
Use Semrush to conduct keyword research, competitor analysis, backlink efforts, and track SEO performance to identify opportunities and gaps.
Use Google Search Console to identify website crawling issues, keywords, mobile responsiveness, and Google indexing.
Use Surfer SEO to research, write, optimize, and audit your content strategy for better SEO performance.
Hire Professional Digital Marketing Agency to Boost SEO
Search engine optimization is a long-term strategy that brings good results if you can stick with it. Using techniques like mobile optimization, link building, content marketing, and technical SEO, you can create a formidable online business that attracts a target audience and results in conversion. However, you need experience and tools to get the best results.
You can decide to learn the ropes and invest in tools that will take time and cost you a lot. You also risk making a mistake that might hurt your business. Hiring a professional helps you to get the best result in record time, as theory has the experience to create effective SEO strategies from scratch.
Book a free consultation with Tobidigital to get a personalised strategy and grow your online business in Nigeria with SEO.