The WhatsApp Cloud API, And How It Can Help Grow Your Business, Quickly And Easily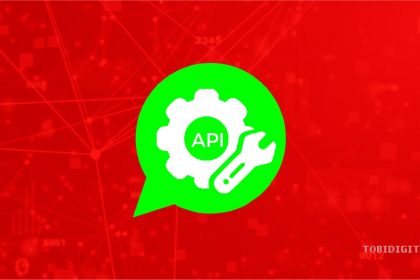 On the 19th of May, 2022, Mark Zuckerberg announced that Meta (formerly Facebook), will be rolling out a Cloud-based version of something called the Whatsapp API. He said this cloud API aims to make the customer buying journey more natural, and easy.
Although the initial release of the WhatsApp API garnered a lot of interest, even in Nigeria with big brands like MTN, and UBA, adopting the WhatsApp API for their business. The new release of a cloud-based API aims to capture even the medium and small businesses.
But first, what is WhatsApp, and an API?
What Is WhatsApp?
If you are reading this, chances are that you have the WhatsApp business app installed on your smartphone, or at least have heard of it.
But, In case you don't, WhatsApp happens to be the most used messaging app in the world right now with over 2 billion users, in over 180 countries.
Statistics show that people open WhatsApp at least once a day and spend an average of 28 minutes on it (daily). It also has an insane open rate of about 98% (compared to 20% for emails).
It is no surprise then that over 5 million businesses have adopted WhatsApp for their business.
To know more about the WhatsApp Business app and WhatsApp API, there is a detailed post you can read here.
Moving on…
Why Whatsapp API?
One of the major drawbacks of using WhatsApp for business was that it only permitted users to be logged into one device at a time.
In an attempt to ease the burden of handling several customer interactions at once, WhatsApp made provisions for a Desktop version of the App that can be synchronized with the mobile version, enabling users to interact with more people conveniently. However, it wasn't enough.
So, it released an API that enabled the WhatsApp app to communicate with CRM software.
Statistics show that people open WhatsApp at least once a day and spend an average of 28 minutes on it (daily). It also has an insane open rate of about 98% (compared to 20% for emails).
What Is A CRM Software?
CRM (Customer Relationship Management) software is software that enables businesses or organizations to effectively communicate with their clients or customers.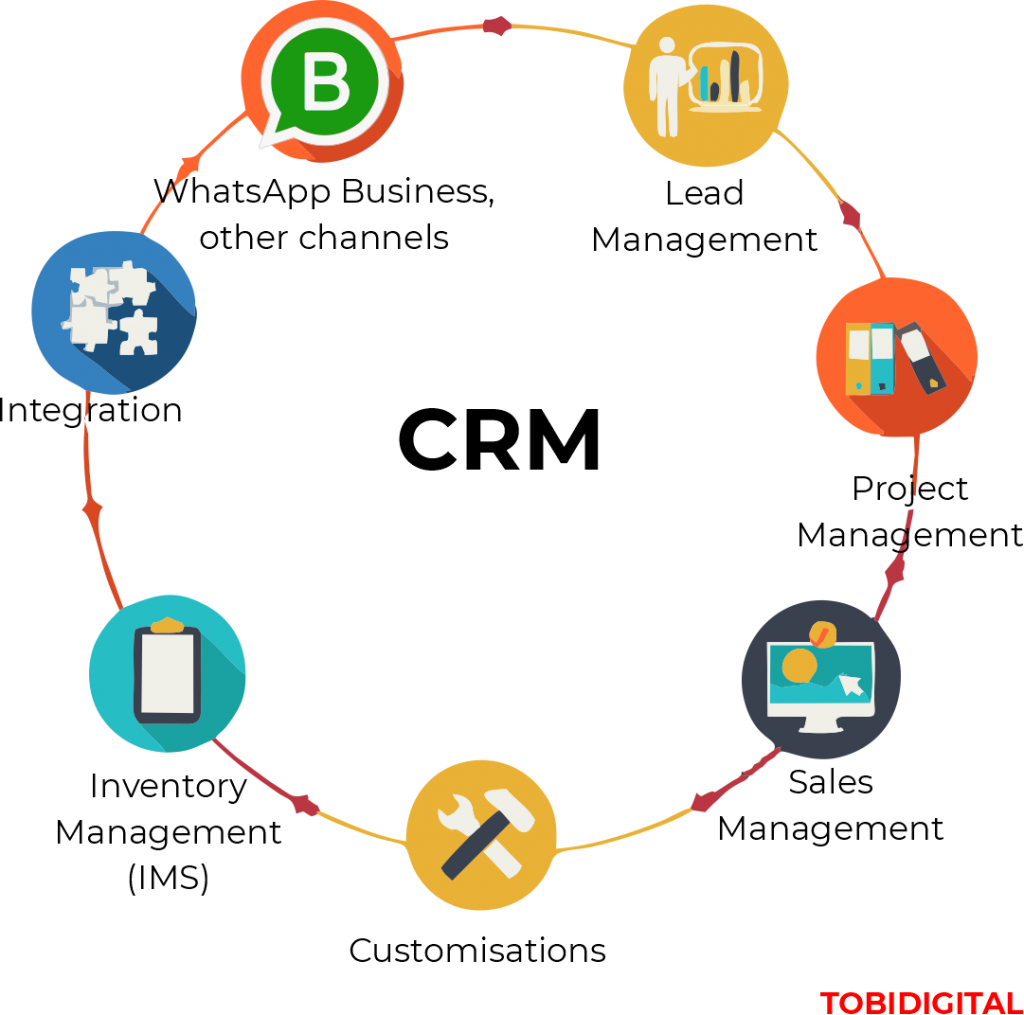 For example, one of the challenges businesses encounter is having to download several apps in order to keep in touch with several, but very similar customers.
For example, a single business that sells cakes may have customers on Phone, Twitter, Linkedin, TikTok, Messenger, Reddit, WhatsApp, and an email list to name a few. This usually causes confusion and frustration for both customers and business owners as it becomes hard to keep track of customers and their orders.
For example, a customer may see an email and call on the phone to place an order. Then later reach out on WhatsApp to know the whereabouts of their order. They may also like the Twitter page of the business and place a subsequent order using Twitter. in that case, it may be hard to know the customer's history (preferences, location, etc.) and how to serve them better.
Thankfully, this is where an API comes in handy.
What Is An API?
If we imagine each medium of communication (phone, email, Twitter, WhatsApp, etc.) as several fruits in a tree. And the CRM as the stem of the tree. The APIs are the branches that connect the different fruits to the stem.
An API (Application Programming Interface) enables an application (like WhatsApp) to share information with other software (like CRMs).
Since a CRM has the capacity to connect with several other applications, it means that a business only needs to focus on budding (i.e. connecting) all other software to the CRM (the stem).
Using the API also provides a set of benefits such as
supporting automated quick replies which can guide customers into making buying decisions, or solve their problems without the involvement of the business owner. A good example is a Bank employing automated replies o help customers check their balance, send money, or carry out other transactions by themselves.
Greeting messages, giving customers a warm welcome, and showing them all the ways you (the business) can be of help.
FAQs, which answer the common questions of your customers
Statistics, to know where a customer is in a buyer's journey – so that you can tell what is working, what isn't working, and how you can improve.
Want to know more? You can read all about the benefits of using the WhatsApp API here.
However, the main challenge was that WhatsApp Business API wasn't available to the general public, until now.
How The WhatsApp Business Cloud API Benefits Your Business
Some ways the Cloudbased API can help businesses are:
Easier And Faster Approval: Previously, businesses had to rely on Business Solution Providers (BSPs) to access and approve their business before getting access to the WhatsApp Business API. However, the WhatsApp Cloud API removes the need for a middleman, and now businesses have direct access to the WhatsApp Business API. However, the business will still need an in-house developer to integrate or use the API effectively.
Reduced costs: Business Solution Providers charged a fixed amount to set up the WhatsApp Business API. However, it is now totally free following the announcement. This was made possible since Business Solution Providers are no longer mandatory, so there is no more need for hosting (since it is cloud-based) or any other technical issues.
Instant Updates: Having direct access to WhatsApp Business API, means the updates added to the Business API are also instantly available to all businesses using the API, including the security updates.
Security And Stability: The API now being hosted in the cloud (by Meta), also means that businesses get the top-notch security and stability of Meta just like Facebook, Instagram, and Whatsapp among other applications by Meta enjoy.
Improved Support: With a unified API, more support and documentation will also be made available, so you don't feel lost if something goes wrong on your end.
At this point, you must be wondering how to get the free WhatsApp Cloud API up and running for your business.
Below is a simple guide
How To Set Up The WhatsApp Cloud API For Your Business
If you are tech-savvy, here is a simple step by step guide to setting up the WhatsApp Cloud API for your business.
Visits developers.facebook.com and log in using your Facebook details. You will see an option to "Create App." on the screen. Click on it.
On the option to select the app type. Click on "Business" as your app type.
In the next slide, fill in the information about your business as required. If you do not have a verified Facebook Business Manager account, you should select "No Business Manager account selected" then click "Create App.". Or go get a Verified Facebook Business Manager account.
After completing step 3, you will have successfully logged into your Meta dashboard. Simply scroll down to the WhatsApp section on the screen and click "Set up."
The Terms and Conditions page will come up. You know what to do. Read and accept the WhatsApp Cloud API terms and conditions, and click on "Continue".
You will notice that you have been given a unique Phone number ID and a unique WhatsApp Business Account ID. Note that the "From" number is the number that has been assigned to you. While the "To" number is whatever number you wish to send the WhatsApp text to.
Once you send the message, you will get a verification code sent to your Whatsapp number from Facebook Business. Enter that number into the dialogue box to verify.
Next, select the message that you have just verified from the drop-down box and click "Send Message."
You should get a message on your phone to confirm that the API is working.
However, you still need an interface to enable your team to make use of it effectively.
In case you would need support on WAAPI integration, you may want to contact an expert. TobiDigitaI is one of the best solution providers on WhatsApp technologies (for marketing or whatever your need could be). You may want to click now to chat on WhatsApp