Starlink Is Bringing High-Speed Internet, With Unlimited Data To Nigeria (And We've Answered Your Questions)
It all started in 2019 when SpaceX (a company whose main goal is to get humans to start living on other planets, beginning with Mars), started launching satellites into earth's lower orbit, promising to provide high-speed internet coverage to places that lacked it.
They called the division charged with this responsibility Starlink. A tweet by SpaceX reads:
"Unbounded by traditional ground infrastructure, Starlink can deliver high-speed broadband internet to locations where access has been unreliable or completely unavailable".

SpaceX
This is to say, Starlink is a division of SpaceX that aims to provide global, high-speed internet coverage to the world through satellite technology
These Starlink satellites, called constellations, could be seen at night as a long string of bright light flying through the sky at high speeds before complaints of light pollution forced Starlink to start cloaking the satellites with visors
Starlink isn't the first company to provide internet service via satellites, however, SpaceX being the only company on Earth (for now) to own reusable rockets has enabled Starlink to put not just 1 or 100 satellites in orbit, but over 2,300 satellites, so far. And is aiming at 42,000 satellites over the next few decades. For comparison, of the 6,542 satellites in orbit (as of June 2021), the US owns 2,944 satellites while Nigeria owns 2 (though 1 is actually expired, and only functioning by "grace").
Why Was Starlink Created?
Some of the reasons SpaceX must have started Starlink was to
Generate a steady inflow of funds for SpaceX missions to other planets, starting with Mars. That is, those who use Starlink's services will be funding SpaceX missions indirectly.
To test the technology that will be made available for people living on the new planet. As SpaceX President and Chief Operating Officer Gwynne Shotwell said, "Once we take people to Mars, they are going to need a capability to communicate". Hence, Earth is the testing ground for the communication infrastructure. And,
To help underdeveloped, and developing countries (like Nigeria) stay connected with the rest of the world.
Where Is Starlink Currently Available?
As of the time of this writing, Starlink has been made available in most parts of the US, Europe, and New Zealand, in addition to some areas of Canada, Australia, and South America. Though you can see the regions it is available on the Starlink Website.
And now, Starlink has made the move to bring its service to Africa, starting with Mozambique, and Nigeria.
What Is Starlink In Nigeria?
In May 2020, Ryan Goodnight (Starlink's Market Access Director for Africa), along with Levin Born (SpaceX consultant), had a meeting with the Nigerian Communication Commission (NCC) about obtaining a license to operate (Starlink internet) in Nigeria.
In May 2022, NCC confirmed that Starlink got two licenses – the International Gateway license (with a duration of 10-years), and the Internet Service Provider (ISP) license (with a duration of 5-years). They also noted that the company will operate under the name "Starlink Internet Services Nigeria Ltd. "
This was also confirmed by a Tweet made by Elon Musk on the 27th of May.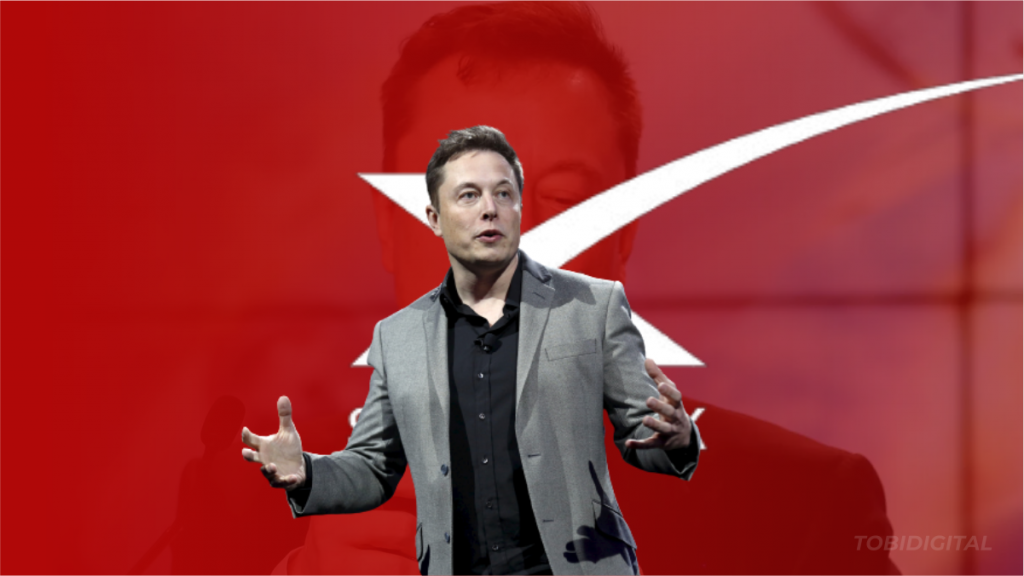 How Is Starlink Different?
Starlink isn't the only company to launch satellites into orbit and offer internet service to people, nor is it the first to approach Nigeria. Companies like Avanti have done that.
Avanti satellite internet promises speeds of up to 30Mbps download and up to 2Mbps upload (in the US).
However, what Starlink is offering is outstanding: It is promising internet speeds of up to 50-250Mbps, with the business plan promising 150–500 Mbps.
| | | |
| --- | --- | --- |
| Measurement | Advertized Range | Latency |
| Download | 50-250Mbps | 105 |
| Upload | 10-20Mbps | 12 |
| Latency | 20-40ms | 40 |
Did you notice the low latency?
That is also a huge deal when it comes to internet speed.
Latency refers to the many delays experienced when processing network data. Hence, internet service with high latency is usually slow. Even an internet service providing 100 Mbps but with high latency will be outperformed by a service rated at 20 Mbps. 
Most internet services run as high as 200ms.
To better appreciate Starlink in Nigeria, let's take a quick look at internet speed in Nigeria.
Internet Speed In Nigeria
Ranked 105th, Nigeria has one of the slowest internets globally (with an average of 13.45 Mbps).
According to Ookla's latest Q3 2021 market report (as of 27 Oct 2021), Airtel Nigeria has the fastest internet speed, with a speed of 33.43Mbps.
This (33.43Mbs) is still little compared to the lower limit of what Starlink offers (50Mbps). Then there is the issue of data limit which is (currently) absent with Starlink.
Will Starlink Offer Unlimited Internet Data Bundle?
Yes: Starlink currently offers users unlimited data, though there is no promise of it remaining this way forever.
So, how much does it cost?
How Much Does Starlink Installation Cost?
To enjoy Star link internet services, you will need
The Starlink Kit (which includes a satellite dish and router), and
A subscription plan.
The Starlink Kit and subscription also have business variants. That is, you can get better service at a higher cost.
Below is the price list
| | | | | |
| --- | --- | --- | --- | --- |
| Plan | Price | Equipment | Speed | Data Cao |
| Starlink Internet | $110/month | $599 | 50-250Mbps | Unlimited |
| Starlink Business | $500/month | $2,500 | 150–500 Mbps. | Unlimited |
Starlink Cost In Nigeria Naira
Though the official price in Nigeria and/ or Naira hasn't been announced, we extrapolate from the current price in other countries:
Equipment Cost For Starlink
Normal Equipment $599 = ₦329,450 to ₦345,786
Business Equipment $2,500 = ₦1.3M to ₦1.4M
Data Subscription Cost Per Month For Starlink.
Normal $110/month = ₦60,500 to ₦63,500
Business $500/month = ₦275,000 to ₦290,000
Hence, Starlink Installation Cost:
Standard: ₦329,450 + ₦60,500/month subscription.
Business: ₦1.3M + ₦275,000/month subscription
Is Starlink Worth It?
Starlinks equipment (which has been estimated to be over a million naira), and their ₦60,500 to ₦63,500 per month subscription is not cheaper than MTN, AIRTEL, GLO, or any other Internet Service provider we currently have.
However, their unmatched speed and unlimited data may be worth it. It is also possible that a more affordable package or pricing may be made available to the Nigerian market. However, Nigeria will be amongst the first African nations to have the Star Link Internet Network Service.
How Do I Connect To Starlink?
The Starlink Kit comes ready out of the box. The only two instructions you need are
Plug it in.
Point to the sky
However, you can download the Starlink App (for Android and iOS) with uses augmented reality features to help you find the best spot to place you'd Starlink
FAQ About Starlink (In Nigeria).
We've gathered the most popular questions about Starlink in Nigeria from the web and answered them below. However, you can drop your question in the comments box if you couldn't find the answer here
What Does The Starlink Equipment Look Like?
Elon Musk, describing what the Starlink equipment looked like said, "Looks like a thin, flat, round UFO on a stick. Starlink Terminal has motors to self-adjust optimal angle to view sky".
Is Starlink Waterproof?
Yes; Starlink dishes are waterproof and can withstand temperatures between -22°F and +122°F.
Do Rain And Clouds Affect Starlink?
Not really; Starlink satellite dishes are capable of functioning effectively even when it's cloudy or raining. Though it's still possible for heavy storms to impair the signal and slow the Internet speed.
Is Starlink 4G, 5G, Or 6G?
Starlink is not 4G, 5G, or 6G. It makes use of different technology and is slightly faster than 5G presently. However, Starlink may offer 6G services in future
How Does Starlink Internet Work?
Starlink makes use of Satellite internet technology. This involves beaming up and down internet data, as radio signals through space.
The satellite positioned in earth's lower orbit sends and receives signals to and from the ground stations on earth. And the ground stations then relay the data to users.
The satellites are the Starlink constellation we mentioned earlier, whilst the ground station is your Starlink Kit.
This means, that once your Starlink Kit connects with the Starlink Constellation you can connect your devices to the Kit and start browsing the Internet.
Does Starlink Have Wifi?
Yes; your Starlink Kit comes with a wifi router, cables, and base. So that you can easily turn it on and connect to it anywhere within the proximity of your router.
How Big Is A Starlink Dish?
The Starlink dish is 12 inches wide and 19 inches long. It also weighs only 9.2 pounds.
Is Starlink Internet Portable?
Yes, For an additional monthly fee (for the portability add-on), you can take your Starlink anywhere within the continent you registered it.
Does Starlink Dish Move By Itself?
Yes; the Starlink dish can automatically align itself to a constellation for better network connectivity by moving with its electric motors when necessary. However, the movement is not always frequent since it usually locks on to a satellite constellation within its Cell.
What Is A Starlink Cell?
A Starlink Cell is a designated region or area on the ground where Starlinks' Constellation beams down signal.
As you travel, you consequently move from cell to cell.
Note that users without the portability Add-on cannot move their Starlink from cell to cell.
How Big Is A Starlink Cell?
Starlink's hex grid cell surface is estimated to be around 250 square kilometers.
Does Starlink Have Towers?
No; The satellite's constellation in orbit serves as the towers.
Note: Towers are primarily for providing cell phone service for your cell phone, while Starlink provides Internet Service.
Phone calls are usually made possible by towers (cell phone service), however, an increasing number of people are beginning to make voice and video calls over the Internet (like on Skype or WhatsApp).
Is Starlink Already Available?
Starlink has been available in many locations since 2020. However, it may still not be available to you.
But you can track its availability on Starlinks' websites
Final Thoughts (On Starlink In Nigeria)
If you travel a lot in Nigeria, two of your biggest worries will most likely be
How to get steady power supply, and
How to get decent network coverage.
It is possible to buy an inverter, generator, or a power bank to solve problem A, but you simply can't buy good network coverage for problem B.
And that may just be where Starlink comes in; For the first time, you can be confident that no matter where you find yourself, you will not just have a decent internet connection, but a high-speed, unlimited Internet connection even when it rains heavily (or it snows in Nigeria). How cool is that?!
Maybe it won't be affordable for everyone, but it's possible to see large institutions (like Universities) and businesses opting for it to serve their people, workforce and purposes.
Maybe absolutely free high-speed wifi will become a new normal in Nigeria, and soon, for the rest of the world, as Starlink continues to strive towards global coverage.