How To Create A Free Google Sites For Business [A 10-Step Guide]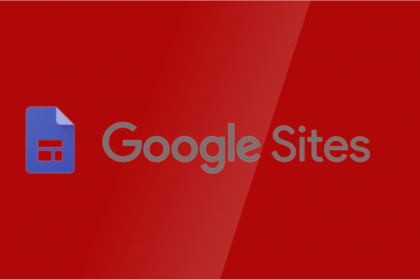 This step-by-step guide on how to create a free Google website for a business will help you set up your Google free site and launch it for the world to see.
Getting a website might seem expensive for small businesses. You might know about the benefits of having a website but lack the funds to get one. Thankfully, you can now start a free website using Google.
Keep reading to see how to use Google Sites to create a website for your business.
What is Google Sites website builder?
Google Sites is a free website builder that allows anyone with an internet connection to build and launch an eye-catching website in less than 30 minutes.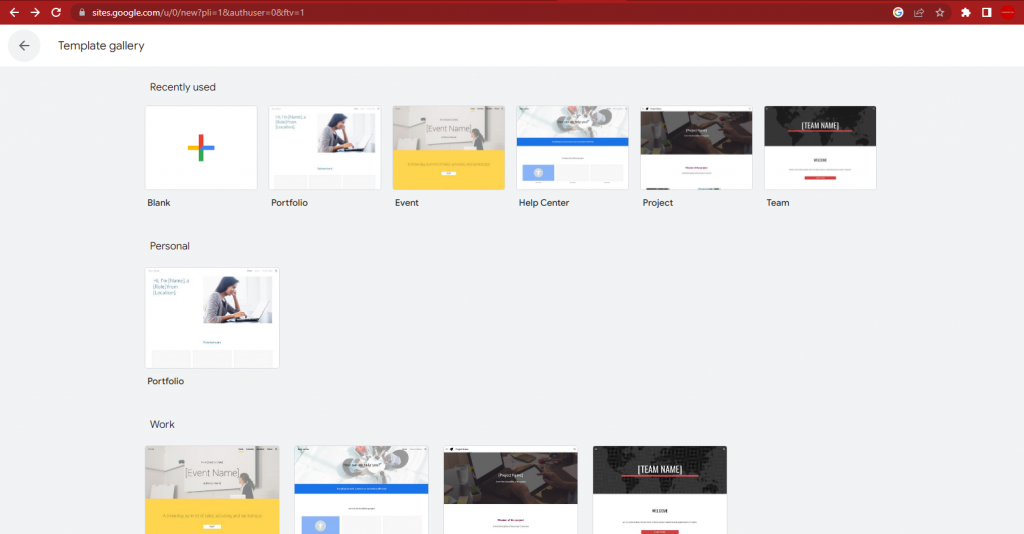 You can create a website from scratch or select a template to build on.
You don't need to be tech-savvy to create your site using the tool. And you don't also need to be proficient in any programming language or have any design skills.
Why should you build a website using Google's free Sites tool?
Below are some reasons why you should build a website using Google's site builder.
It is easy and inexpensive to maintain.
You don't have to worry about your site hosting shutting down intermittently (which often happens to a cheap self-hosted site).
Google's site builder is mobile-friendly and highly optimised for Core Web Vitals. As a result, your site tends to be more user-friendly, and fast and would be in good standing to rank for more keywords because speed is a major ranking factor.
It also allows you to see your site visitors and activities through analytics which would in turn help you to make informed decisions.
Google website builder features and their uses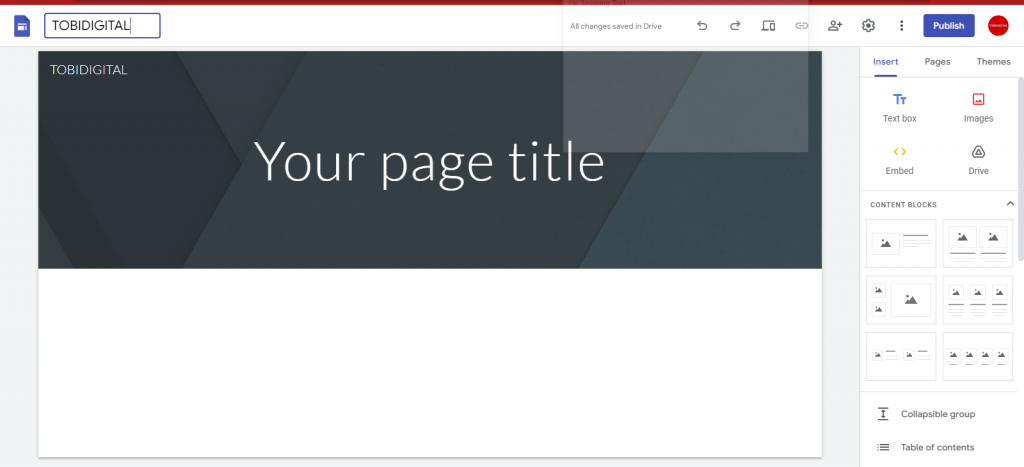 Google sites have many features.
You can add
Use pictures to showcase your products.
A table of Contents is used to show the headings of your site. This helps visitors to understand the content of the web page
A Collapsible group is used to subside various text boxes and images into groups. The image or a text box could be the vertical group's first item. And there are two portions to a default collapsible, the top is always visible, and beneath is the expandable area.
Dividers are used to separate sections on your site.
A spacer is also called white space and is used to create spaces between elements on the page.
This feature allows you to easily invite collaborators. You can add collaborators using their email addresses.
Placeholder is a menu that allows you to add items to the layout. You can use the plus sign to add forms, sheets, youtube videos, drives, or calendars. You can also resize each element. When you preview the placeholder, it appears blank. However, your collaborators can see where each item is located.
Slides are used to create presentations. You can easily use it to insert your slides on your site.
This is another way to Charts are used to insert sheets to your site.
The content block tool allows you to add as many blocks as possible. You can choose the layout that suits you best.
This is a tool that allows you to add text and images to the site.
Use this to add Html codes to the page. But, bear in mind that the codes must be correct and void of errors to be accepted by the Google Sites System.
Undo is a feature on the site that allows you to reverse the last changes you made.
While redo is the opposite of undo.
Use the preview to see the changes you are making on the site. This feature allows you to see what you are currently doing and how it will look when viewers see it. You can preview it to see how it will be on mobile, tablet, and desktop.
You can add as many social media links as possible. The good thing is that your icons will automatically appear after saving them.
Posts could be long or short write-ups about your products, services or cause.
You can add a "Contact Us" button so that users can easily reach you. You can link your WhatApp, business number, or email address.
Integration with Google Maps
You can add your location using Google maps so that prospects can locate your offline stores easily.
If you have an upcoming event, you can use the calendar feature so that your customers can set up reminders easily.
Use the image carousel to display products/messages in a slide or flip format on your site.
A video link connects links from other platforms such as Youtube, Vimeo, etc. Rather than uploading videos, which would take up space, you can embed the video link instead.
If you have digital resources inserted on your site, this is a convenient option because you can attach the link (to the Google Drive) which individuals can use to access it.
Google forms are ideal if you want to collect information from your site visitors. They are suitable for restaurants, hotel bookings or any other cause that requires the collection of user information.
Sheets enable you to enter data in tabular form. You can use sheets to analyze information gathered from Google Forms. When the forms are being filled in, you can import them into sheets. You can also insert it on your site for collaborators to view.
There are also other essential features that help your website look organised, and more so, professional. On Setting (click on the gear icon at the top right corner of the screen to access the "Settings") (click on the gear icon at the top right corner of the screen to access the "Settings")
Navigation: The navigation bar provides visitors with easy access to pages on your site through menus.
Brand images: On brand images, you upload your logo and favicon.
Viewer tool: On the viewer tool you would see info icons and anchor links.
Custom domain: This is another way to add your custom domain/a top-level domain name. If you follow this process to add your domain. Google will ask for your site ownership.
Analytics: In analytics, Google will ask you to connect your site to an analytics account. Once you connect it, you will start knowing when people visit your site and how they interact with your website.
Announcement banner: You can display a custom announcement banner above your site with text and link.
10 steps to create a free Google website for your business
For this article, I will use a dog website.
Open your PC, go to your browser and visit the website "site.google.com".
At the top, click on blank or choose a template (template gallery). It is convenient to choose a premade template.
Click on your desired template. I will choose an already-made dog template (dog walker) for my dog business.
The next thing I will do is change the name and description to my business name and description.
Scroll down to see "About me". There's a format already provided.
Add your work hour, contact information, and social media links, so your prospects can know when you are available and how to contact you.
If you love the way your site is. You can go on and preview to see the way it will be on devices. You can check out the mobile and tablet view below.
Exit previews and change the title of the project to match your business name.
Click on the publish button. When you click on it the name of your site automatically pops up.
Publish your site by clicking on the Publish button.
How To Add A Embed a Webpage To Google Sites
To add a web page/resources from other sources to Google's site:
o
On the right side of your site, you will see the "Insert" feature.
Click on "Embed"
Paste the URL linking to the webpage of interest. For instance "tobidigital.com" If it is a valid link your website will show a "Whole page" or "Preview".
Click on any of them. Once you link on (The whole page or Preview ) the insert button will come out.
Then click on "Insert."
Conclusion
In summary, having an online presence other than social media is imperative for a small business to thrive in our current internet age, and the good thing is you don't have to break the bank to create your own website. With Google sites, you can start a free website for your small business.