Web and Graphics designs trend for 2021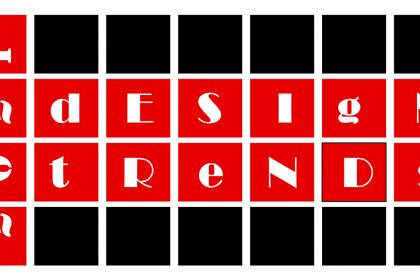 Ever compared designs in the past with that of today? Well, the difference is in the scheme of creativity and time, which is changing the face of art/design. But then, technologies are evolving; what the design software/applications could achieve in the 90s, the 2020s versions are doing just more. Hence, designers could explore to make for more, thence creating problems for designers alike, while also setting a standard for all to meet up. You don't want to be left behind in this field of practice.
Yes, you want to stay ahead of trends that are taking our visual communication world; web, collateral designs, marketing medium, and others, as these would rob on design style; graphics (combining symbols, images, and typography to form visual representations), and even web (combining web design/graphic elements; interface design and/or user experience design).
Picking on trends from the past recent months, and following the opinions of graphic and web designers across the world, we have been able to project graphic design trends for the year 2021 or beyond.
Are you a web designer? You may want to jump to the web design section of this article.
What are the graphic design trends for 2021?
Top 12 Designs trends:
Outsized Typography
Isometric Illustrator
Minimalism
Organic design
Anti-Design
Minimalist photographic
Icon graphics
Gradient transparency overlay
Realism
Surrealist Still Life
Maximalism
Collage
Let's quickly run through the top 8 graphic design's trends
Minimalism
Ambiguous design concepts used to be much appreciated in the past, as it emphasises on designer's efforts or input and even expertise, but now, you may want to take a look at these Adobe logos and see how simple they appear.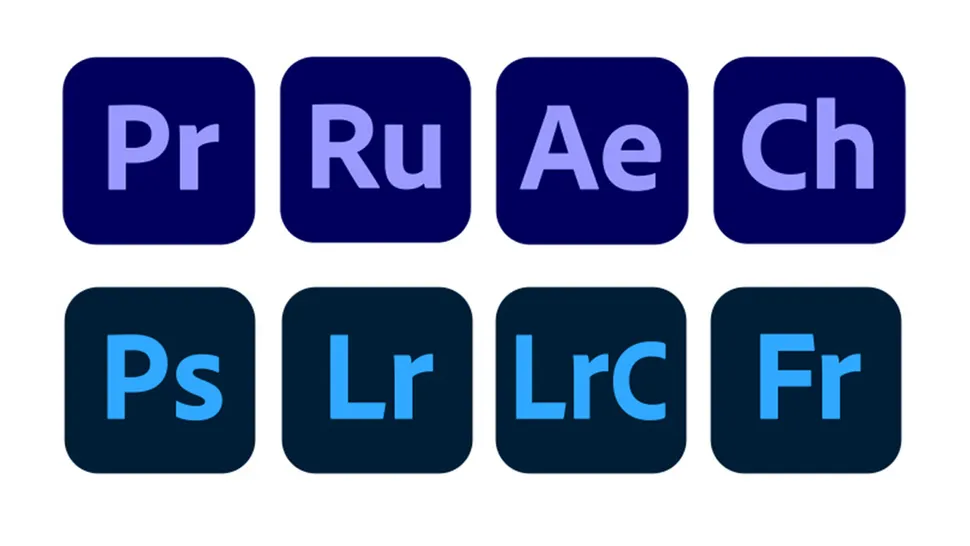 What now? Going are the days when a design has to entail a cluster of details. Yea, minimalist design entails the lesser but essential details (simply in shapes, typography, and colour palettes), creating something simple yet pleasing and memorable.
Outsized Typography
Typography has been a generally accepted design over the years, but bold typography designs keep gaining popular acceptance. Graphic designers will adopt the use of larger fonts to produce images that will be easier to read by users. Outsized Topography appears in form of large images, larger fonts, attractive backgrounds, and categorized shapes. Being clean and bold will keep making it an acceptable trend for the coming years.
Gradient/transparency overlays
This design trend blends texts, shapes, and other objects on a colourful gradient overlay effect to photos or other artistic backgrounds. How sweet.
Realism
Environment-friendly designs that depict the beauty of nature, day-to-day activities, and other realities will very much trend in the year 2021. This design trend is a blend of earth components, metallic, nature, resources, and events to achieve a rich and rugged graphical display.
Minimalist photo-graphic
This trend makes for an emphasis on photography, but a mix of text, shapes, and/or other design elements, simply to make a great design.
Iconobjects illustration

There's also this design trend of combining text, icons, and objects/shapes in a simple and appealing render. Icon illustration works particularly for web content/engagements such as blog posts, email marketing and other internet application content.
Isometric Illustrator
This is an on-trend design style that's bringing a new perspective to the way we see graphics, as against the usual or the common flat style. This design trend entails three-dimensional vector objects presented through isometric projection on a two-dimensional surface. You may want to learn more about the Isometric Illustrator.
Collage
The use of collages as a tool for graphic designing has advanced from sending random pictures, and blending your details, to a mixture of different mediums like animations, animated texts, illustrations, etc.

Anti-Design
Organizational designs are soothing to the eyes, but how about you try an unconventional blend of shapes and pictures? Anti-Design involves the entire process of selecting asymmetrical layouts, colour schemes, and elements of art without following any particular order.
Just add magic. Learn more about anti-design
Surrealist Still Life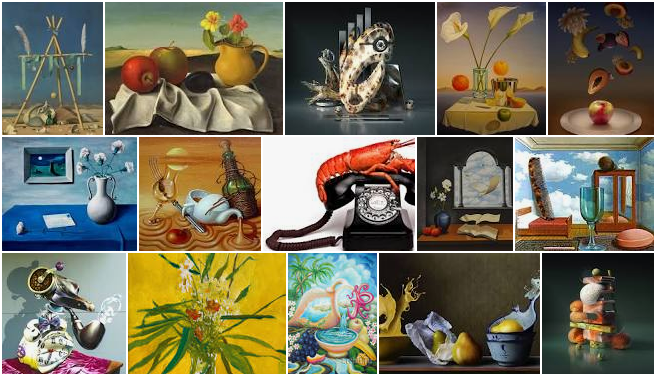 Surrealist still-life design is a trend that involves a rich display of art in form of inanimate objects which can be either natural combinations or man-made items. This form of graphic design dates back to as far as 1700, but we believe graphic designers will adopt its style to produce designs with dynamic forms for brand design or imagery.
Web design trends for 2021
But the web is where the biggest change will be hitting. In fact, you may be left behind, if perchance you slump into hibernation for a second.
Website designing has been a more innovative design faculty with newer design structures, UI/UX effects that produce an advanced website interface, that enhances the users' experience.
Let's quickly run through the top 10 Website Design Trends
Responsive clutter
Parallax Animation
Neumorphism
Abstract art compositions
Comfortable Colors
Scrolling Transformations
3D Design
Illustration Design
Dark Mode
Responsive Clutter
Responsive clutter is a form of design that is referred to as a clean interface. It includes flat texts, and images, and slight clutter offering a responsive platform to users allowing them to decide how they span around the site and achieving maximum user interaction.
3D Design
3D (Three Dimensional) designs involve the use of geometric patterns like Polygons, Diamonds, Rectangles, and Triangles. With continued innovation hitting the web design market, 3D design now encompasses floating objects, shapes, and gridlines.
Dark Mode
The use of the dark mode is becoming conversant with our mobile devices, as everyone seems to embrace the idea of screen reducing display intensity on the eye.
Dark mode goes beyond the need for attractiveness, as it also reduces the effect of eye-glare and reflections, acts as a protection against blue light yet in a simple and customized manner.
Neumorphism
Neumorphism is the designs that pop.
Inspired by Apple, Neumorphism, as against skeuomorphism, is a modern style adopted in designing web elements, frames, screens, etc. You may want to learn more about Neumorphism here.
Scrolling Transformations
Parallax effect has inspired this trend of web design, hence becoming something on the rise. You may want to get some inspiration here.
What are the best graphic designs tools for 2021
When it comes to graphic software, the most popular albeit most efficient had remained Adobe Photoshop, Illustrator, and Corel Draw. But for booklet/magazine designs, Adobe Indesign would be most recommended or say most efficient. Between the Adode graphic software and Corel draw, however, there's always the bone of contention as to which is the best. Perhaps Photoshop/Illustration has an edge in terms of popularity and acceptance, perhaps functionality too, a significant number of designers still prefer Corel draw for simple designs or designs that require drawing. But the individual inclination to, or efficiency with either tool, is usually a determining factor on choice and work output. While some designers find photoshop more efficient to work with, there are designers who prefer the CDR and would create magic using just that. But then, other graphics software or app such as sketch, affinity designer, canva, among others, are very much on the rise (and/or serving as alternatives).
If you don't have prior experience or skills in graphic design or you are looking for a quick fix, Desygner is a Graphic Design Tool for non-designers. With simple UI, you can design content such as social media posts, ads, presentations, business cards, flyers, and more. With beautiful templates to present your business in a professional way.
However, for printing and production purposes, the Corel Draw file is most accepted by the majority of Nigerian printing outlets.
How do you keep up with graphic and web design trends?
As a graphic or web designer, you want to be on top of your industry to remain relevant, upgrade, build influence, increase your demands in the market/get more gigs, and ultimately increase earnings. This is why you keep up with trends and have that edge over competitors.
To be in vogue:
Join and engage in forums and group discussions focused on designs; theory and practicals.
Follow top designers, and groups on social media and add their feeds as a priority/show first.
Delve into the internet to study design trends.
Take up educational courses on graphic design.
Have access to books and magazines.
______________
Cheers!