Reasons why OPay shut down, impacts and lessons
STAFF WRITER | PROSPER ERAVWUVIEKE
On the 2nd of July 2020, Opay (Opera Pay) announced that the company will be shutting down some of its business units to focus on its financial technology wing, on which the company was primarily built. The business units to be shut down as made known by Opay includes its ride-hailing platform (ORide and OCar) as well as it's delivery service (OExpress). Opay, a sister company of web browser Giants Opera, has been operating in Nigeria since 2018 but became popular in 2019 when they started their bike hailing service with a ridiculously tempting offer starting from as low as ₦100. Thence, Opay was fast becoming a super app in Nigeria, as their all in one Opay app provided services such as POS, online payments, bike, tricycle and bus hailing services (ORide and OCar) as well as quick loans (OKash), Food delivery, eCommerce store (OMall) and logistics service (OExpress).
By these, Opay had helped a lot of unemployed Nigerians to fend for themselves while at the same time opened up businesses. The company became known for giving mouth-watering offers on services they render, and also provide for low transaction fees on its online payments service. Everything seemed to be looking good until some unexpected events in these past months/weeks, pushed them to make this hard decision.
Coupled with the COVID19 situation, it may not be coming as a surprise that the company had to resort to this ultimate decision.
COVID-19 alone has had a tremendous negative impact on business around the world. With Lockdown orders and travel restrictions, businesses worldwide have witnessed a sharp decline in patronage, activities and ultimately income, service delivery and more.
But for OPay, there has been other underlying challenges and reasons why they had to discontinue some parts
Government Ban on Motorcycles
Recall sometimes in February 2020, the Lagos State Government placed a ban on the use of motorcycles/motorbikes as a means of transportation within the state. This had proved a big blow to Opay business, as Lagos State serves the business market point. Whereas the ride-hailing services topped its long list of services, as it solved the transportation issue with a competitive rate, hence becoming the people's choice. Lagosians happened to prefer using Opay bikes as a means of transportation, as it was cheap and easier to get, compared to the hassle of getting a bus in the overpopulated city.
The love for Opay bikes translated to major profits for Opay's business income, such on which they leverage to bolster other services. Since the ban, the skies have been hazy for the company before the Opay called it a day.
2. Lockdown/Restriction of movement
In the wake of COVID-19 outbreak, governments of nations across the world enforced partial or complete lockdown of their countries, as part of measures to curtail the spread of the virus. Nigeria was no different, bans were placed on interstate travels, even movement within the state was prohibited.
Whereas, this Policy further affected Opay, as its delivery service (OExpress) was dependent on movement within states of the federation. A company who was already battling with the ban placed on its motorcycles business was now fazed with new challenges emanating from the negatives of the Covid19, being unfavourable but necessary preventive measures to curtail the spread of the disease. While the ban on motorcycles prompted the suspension of the bike hailing services, movement restriction due to COVID19 inflicted more pains, becoming responsible for the closure of OPay delivery service (OExpress).
3. Priority/Preference
Opay in its press release (announcing the suspension of some of its business units) stated that in spite of the Coronavirus pandemic, it has witnessed a 44% increase in its fintech service unit, both offline and online.
While these figures proved consoling enough, it became imminent that the company shut down the already struggling units, which despite incurring losses, may also stand as a distraction. Thence, the booming sector became something to behold. But that aside, the sustainability of the business (and potential) may also be a key determining factor. It appears a smart move for OPay to focus on the Fintech section which has been unaffected by restriction (COVID19), government policies; these probably among others.
Owhy
Opari
Oleft
Otitan
Obad
Osad
Ocritical
Ogao
Omase o

— Sheyifunmi ❼ (@Sheyifunmiade) July 2, 2020
OPay' blunders
Motorcycles ban has been prevalent in major cities across the country from a long time coming. States such as Bayelsa, Delta, Abuja, Anambra among others had since banned the use of motorcycles for transportation in their major territory/roads. Perhaps Opay should have known it's just a matter of time for a megacity like Lagos to implement motorcycle ban and restrict the smaller motor movement on its transportation axis.
While OPay was being perceived a smart business entity while they reigned, their ignorance of what's coming ahead became really hard to buy, as they failed to plan ahead of time nor could come up with alternative solutions that would sustain the business and to even thrive amidst the ban.
Lessons from OPay
There is take-home for all parties involved.
For Opay
In business, foresight is very important, there's also a need to evaluate the environment where you operate. While many State Governments are trying to discourage the use of motorbikes as a means of transportation due to its susceptibility to a road accident, Opay shouldn't have built its business around a hanging industry, as it will only last temporarily. Had Opay studied the trend pattern in Nigeria, they would have figured motorbike transportation will not take their business to anywhere.
Strategy/sustainability reevaluation
With some recent occurrences, restrictions and ever-changing government policy, businesses are to continously evolve for sustainability/growth.
Although one may not be able to have everything figured out or under control, as we can see in recent times of damaging COVID19 impact on businesses across the world, there are businesses/business owners which had always stand the test of policies, times and more disruption that could arise. Perhaps businesses should study and step up intelligence and position for tough times that may arise from (generally) unforeseen circumstances.
 The need for multiple sources of income cannot be overemphasized. As an Employee, you should strive to carve out other streams of income for days like these. One cannot tell the future but one can plan toward it. While some OPay former employees would be gnashing teeth, this shutdown may not affect the strategic thinking employees who had planned for the future (by diversifying or saving up incomes from the business while it blossomed).
Where do we go from here
Opay's cookies wouldn't crumble without consequences, as would have a bit of impact on the country economy and the masses who the company serves.
Impact on the Nigerian economy and the people
Opay boasts to have employed over 10,000 Nigerians since it began operations. Whereas, this shutdown would mean over half of its employees will have to be discharged. This will have a harsh effect on Nigerians whose source of income was dependent on the then OPay. Ultimately, these people will join the already alarming Nigeria' unemployment pool.
It doesn't end there, the people as a whole (being Opay Users) will not be left out. The ease and low cost of Opay's bike hailing service which they used to enjoy have been stripped. Time to hustle for alternative transport even at a high cost.
_________
Nigeria Government woes continue
The government (policy) played a huge part in the OPay business failure, but the ones who may be most affected are the people she governs. Many had accused the government of being insensitive to its citizens' plights, for they (the masses) are the ones who are at the receiving end (of their stringent policies).
Rightly so, effecting policy that would result in unemployment without making for an alternative, may not really be wise nor humane on the part of the government. Moreso is the masses who are also left stranded.
FOLLOW ON INSTAGRAM
Catch up with the latest TIPS in real-time. Raise your brand and marketing game
make a comment or read
STAY IN THE KNOW
Join our opportunity list and get fresh insights, data, inspiration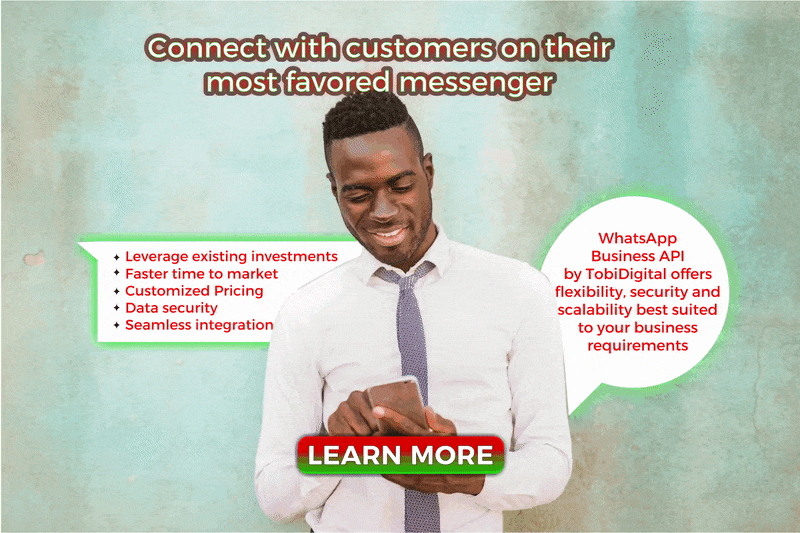 Search Google or type a URL
WHAT YOU CAN READ NEXT
VIEW ALL
TikTok is the 4th most popular social media platform in the world, behind Facebook, YouTube, an...