Understanding Virtual Reality and Business Opportunities for Nigerian Entrepreneurs
STAFF WRITER | PROSPER ERAVWUVIEKE
The technology world has been blazing hot with trends of innovation and this is what makes it rich and relevant. It appears there's not much a way to go about it at this age we are. You just have to build a business on automation.
Smart entrepreneurs and investors are constantly on their toes to integrate existing business/structure but take on a new challenge, perhaps at its infancy stage. This way they can lower their starting capital investment as the new market is yet to be saturated but in the cards is optimal profit in the long run.
It could look risky, but sometimes, the riskier the investment, the more reward on such (investment). A trend like Bitcoin, for instance, first sold for less than one dollar at its infancy stage. Forward to this day, the smart investors that invested back are reeling in millions.
Enter Virtual Reality (VR)
Something big is yet in the making, but such a time smart investors can step in, even as some have already started taking the space. VIRTUAL REALITY (VR) was given birth to in the year 2015 and it has already attracted big investors such as Google, Samsung, HTC e.t.c. This new virtual reality market according to speculations will be worth $485 billion by the year 2025. VR might not be totally new trend to some of you since it's been around going to about five years now, but even at that, not many people are really familiar with it (concept and prospects).
"What is virtual reality?" 
In simple terms, Virtual Reality is a simulation of the natural, thereby giving you the user a feel similar to or completely different from the real world. VReality employs the use of specially crafted gear to render three dimensional (3D) images to the user. This Gear is in form of an Helmet with a screen inside or a glove with specially fitted sensors. 
Virtual Reality purpose and applications
You may be wondering then "what is the purpose and use of VR or where could it be applied?"
Well, the VR can actually impact almost all sectors or industries such as healthcare, entertainment, education, sports, recreation, travel and much more. The purpose is to create an experience similar to the natural or something completely different from the natural for enhancement of learning, relaxation, entertainment, and "experience"
Types of VR
There are different varieties of Virtual Reality, viz: 
1. Non-immersive reality
This type of VR gives the user the kind of experience that does not get them fully immersed in the reality which the virtual reality device produces.
2. Fully Immersive reality
On this, the user is fully immersed in the reality produced by the virtual reality device.
3. Collaborative reality
This is in the form of virtual reality games where the player does not get fully immersed in the reality of the game.
4. Web-based reality
With this, internet users can experience the internet in a much exciting form.
5. Augmented Reality (AR)
With this, one can experience the real world in a Virtual Reality format.
____
Now, the most interesting thing about virtual reality is that it can be incorporated into our everyday. In fact, scientists are working tirelessly on building on the technology to such a way it can be integrated into our lives/affairs. Some developed countries are already using virtual reality to improve learning in schools. Even in Nigeria, IMISI3D which is one of the top virtual reality companies in Nigeria have collaborated with UNICEF to develop a plan with which virtual reality can be employed to enhance learning in our schools.
Virtual reality impact in education is just a case in point of how VR can impact other enterprise and everyday.
At this point, you may be wondering what you can do with VR.
The business opportunities in Virtual Reality
Here are some juicy virtual reality business ideas that any smart entrepreneur in Nigeria can jump on. Even if you're not looking to start a business in the virtual reality line, VR can well help improve your existing business.
So how can one start the virtual reality business or what ways can VR help businesses, or what are the lucrative virtual reality business ideas?
1. Virtual Reality rental services
VR equipment can be quite pricy, so if you have enough capital to invest, you can buy these pieces of equipment and rent it for a fee to VR enthusiasts, gamers, theatres e.t.c. Virtual reality pieces of equipment include headset, helmet, glasses, games, gloves and more.
2. Sale of VR equipment
Alternatively, you may go into buying and selling of virtual reality equipment. These equipments are now been produced by tech companies (in countries like China) and offering at seemingly low prices when ordered in bulk. VR device of all sorts can be shipped to Nigeria and resell for a profit, as Nigeria is set on the edge of consuming the VR technology big time. Check out suppliers and the prices of this virtual reality equipment from Alibaba.com
3. Virtual reality educational services
If you're already running a school or planning to run one, virtual reality can help you improve the learning experience of your students.
This exclusive package will also improve the value of your school, as would determine your charges and or fee.
Imagine parents seeing your school flyers with students wearing 3D VR glasses in class while learning, the influx next term will be massive and so with your purse.
4. Start a Virtual Reality theatre
A virtual reality theater is where people go to play VR games, watch VR movies, have a feel of the VR experience and much more the Virtual Reality has to offer. Currently, there's a shortage of such theatres in Nigeria, presenting you with a timely opportunity to dive into. To start a virtual reality theater, you will need virtual reality equipment, a space, some piece of furniture among other setups. You can charge customers a fee for using your VR equipment and you can also sell virtual reality merchandise for those that will like to extend the feel to their homes.
5. Start a virtual reality sports center
Virtual reality in sports simulates the live sports arena and so users can feel like they are actually in the stadium during a live football or basketball game. This is a major improvement in how we watch sports, and sports fanatics and lovers will pay a premium to have such a rich sports viewing experience. This could be one big business opportunity to dive into or to take, as the case may be for the existing business owners of sports viewing. You can add virtual reality viewing option for your customers, having acquired the right VR equipment.
6. Build a Virtual reality community, blog, vlog
You can also build a community of virtual reality specialists, lovers and enthusiasts where you discuss the latest trends, business ideas, and lots more. This you can build on digital platforms (web/blog, Facebook group/pages, WhatsApp group, YouTube, e.t.c). With time, you/your brand becomes an influencer and then you can make money from advertisements or through merchandise, or even organise boot camps or meetups at a fee.  There aren't so many virtual reality online community and blogging sites in Nigeria for now, so this could be the aspect of VR you step in.
8. Start building Virtual reality games and apps
If you're a skilled software and app developer, you can start developing virtual reality related software and games to improve the virtual reality content. There's already a lot of content in the virtual reality world but there's still a large room for more. If you're looking to start a career in software development and you do not know where to start, virtual reality presents you with a potential to benefit from the projected $485 billion markets.
___________
One of the key shortcuts to entrepreneurship success is to seek out new and innovative ideas that can stand out. As a budding entrepreneur, you may want to avoid the hassles that come with popular trends due to stiff competition but also is the big capital required to break into the market which must have already been saturated by the deep pockets.
Start-up entrepreneur may be on the lookout for new business trend with little or no competition. If that's you, why not launch your business on a niche that can easily sell out, even without having to invest big capital to deal with competitors, as, in fact, the so-called established entrepreneurs and deep pockets are flinging their fishing skills in new waters.
FOLLOW ON INSTAGRAM
Catch up with the latest TIPS in real-time. Raise your brand and marketing game
make a comment or read
STAY IN THE KNOW
Join our opportunity list and get insights, data, inspiration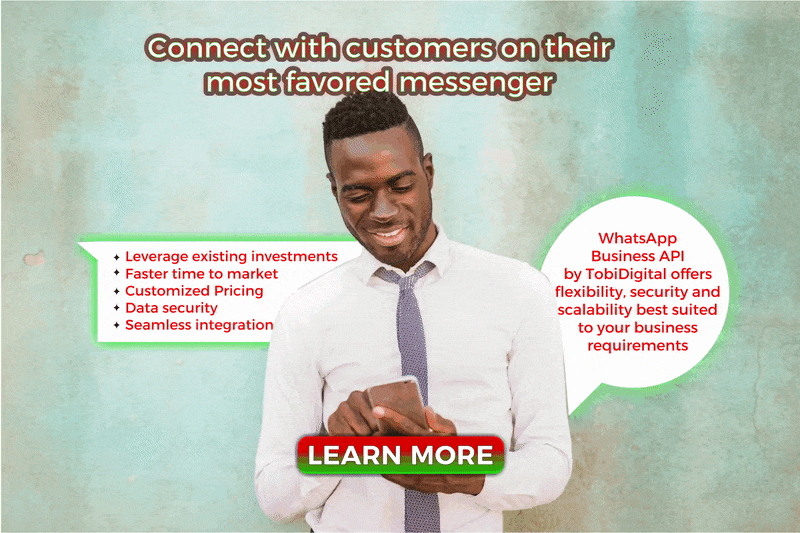 Search Google or type a URL
WHAT YOU CAN READ NEXT
VIEW ALL
TikTok is the 4th most popular social media platform in the world, behind Facebook, YouTube, an...