Everything you need to know about IPTV and how to get in Nigeria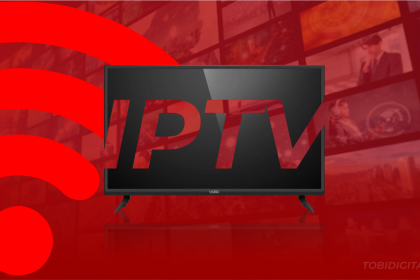 Are you looking for an alternative to DSTV, Gotv and other cable (subscription-based) television services in 2022? Or you may just be looking for a cheaper alternative to access premium Television channels or the ones you love. Well then, IPTV could be the answer and best alternative you may just be looking for. Here's a detailed review of all you could need to know about the streaming service.
What is IPTV
Internet Protocol Television (IPTV), simply is television content delivery over the internet: It could be that favourite TV show of yours; say Crime Investigation program by CBS or Live Premier League matches by Sky Sports or Supersport. With IPTV, you would be able to access these TV channels and content from an internet-enabled/web-browsing device. As you can see, something slightly different from the traditional terrestrial, satellite, and cable television formats we could mostly relate to or are used to.
What content can I access via IPTV?
As aforementioned, you may be able to access live TV channels via IPTV stream, but even more, are thousands of movies and series exclusively hosted within. Often, many IPTV providers host tens of thousands of TV channels, the same for movies and TV series.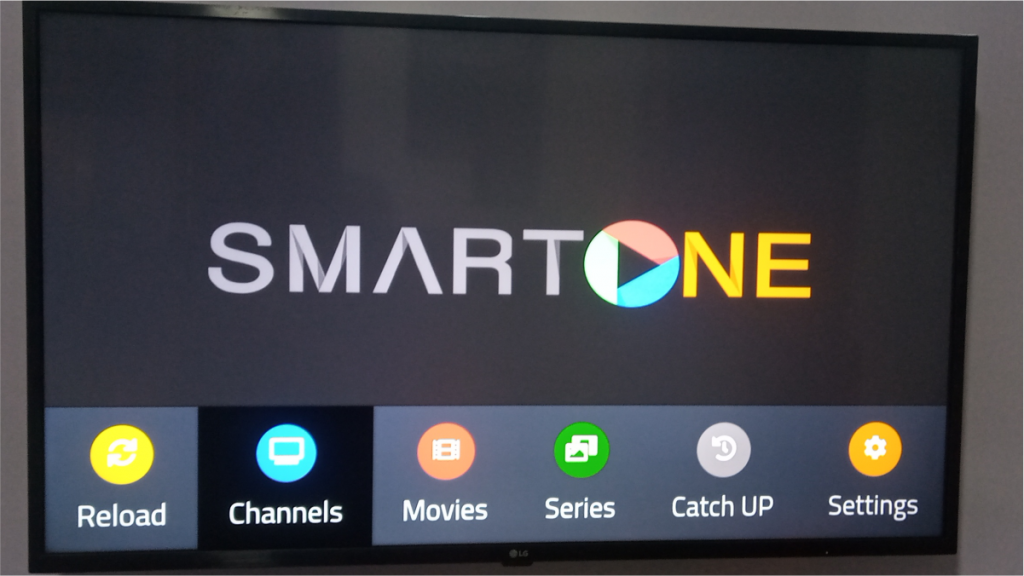 You may be wondering "what channels can I access through IPTV?" But interesting enough is the fact you could access premium Sports TV channels such as Supersport, and Sky Sport, Music Channels such as MTV channels, BET, Trace, and Sound City, Movies Channels such as African Magic Channels, Mnet Movies Channels, Kids channels such as Nickelodeon, Cartoon Network, Disney, Faith Channels, and much more.
Most IPTV providers have organised archives of TV channels and content, based on countries around the world, as well as content from cable TV services including DSTV. This means you can access/or stream all DSTV channels among others via IPTV.
Does IPTV work in Nigeria?
Of course, yes! You would be able to access IPTV in Nigeria, as long as you have access to the internet with devices that can browse the web. Simply put, you can seamlessly stream IPTV using a smartphone/tablet, computer or smart television device. As a matter of fact, IPTV apps have been developed for major television brands such as LG, and Samsung and the same (IPTV apps) are accessible from their content store. While also, many IPTV-powering apps have been developed for smartphone operating systems including Android and iPhone, hence accessible via Google PlayStore and the Apple Store respectively.
How do I get IPTV?
There are a number of IPTV sellers and resellers spread across the world, but you may also be particular about getting IPTV in Nigeria from a Nigerian IPTV provider/reseller. However, it's best advised that you first request a free trial to be able to explore and decide if such a provider has the content and service you are looking for. IPTV content and delivery such as channels/content listing, quality of service, uptime, bandwidth and reliability are usually determined by the network operator/IPTV provider to which you subscribed. If you are looking for one of the best IPTV services/resellers in Nigeria, you may want to reach out to us to share our reseller package or for recommendations. It could be a big task, even frustrating, looking for an IPTV service provider that offers the best/most affordable price in Nigeria (local market), and with reliable streaming services with no lagging, missing, freezing and buffering content/feed which some IPTV service experience. We owe it a duty and are always on the lookout for the best IPTV service, whilst also we are readily supportive after-sales/for your enquiries, so now you know you really don't have to go through the hassles of searching and testing by error.
How much is IPTV subscription in Nigerian Naira?
Now you may want to ask, "is IPTV free?" Unfortunately, the answer is NO!
IPTV services often cost from 10 dollars per month (equivalent to 6,500 Naira), however, you may be able to get a better rate (from some resellers) if you could opt for subscription packages beyond a month period. For instance, you may be getting 3 months subscription through our reseller package at something around 10,000 Naira and up to a year package at just 25,000 Naira. Basically, a common DSTV package cost 7,000 Naira upward, and even at that, with limited TV channels, hence content. Now you can imagine having the access to all DSTV channels and much more, with movies and series at a rate under ₦25,000 per year. What a bargain that would be.
Is IPTV legal in Nigeria?
IPTV seems not to be illegal in Nigeria just yet. In March 2022, an internet cable pay-TV (IPTV) reportedly made its debut in Nigeria on an occasion graced by the then-sitting Minister for Industry, Otunba Adeniyi Adebayo. However, it's yet to be known whether licensing would be required by emerging/prospective IPTV service providers/sellers in Nigeria, as there are no known rules stating otherwise or that clamping on such just yet.
Pros and cons of IPTV (plus, comparison to cable TV)
| | | |
| --- | --- | --- |
| Comparison | IPTV | Cable/Tresstial TV |
| Internet Connectivity | Yes | No |
| Cable Box/Decoder | No | Yes |
| Subscription Cost | Cheaper | Costlier |
| Mobility | Yes | No |
| TV Channels | 10,000 upward | 135 upward |
| Things in common | Can access all DSTV channels/other cables/terrestrial TV channels | Limited to selected channels (up to 135+ only) |
| Devices | Mobile Phones, Tablets, Smart TVs, and other media devices with web browser | LED/Smart Television, monitor screen (HDMI/adapter cable) |
| Content | Have an inventory of movies and TV series which you can pause and continue | Only Live TV channels and content. |
Other FAQs about IPTV
How does IPTV work?
As a user, you would need to subscribe to a package from your IPTV content vendor/seller of choice. However, you would still require an app to be able to stream the IPTV subscription you had purchased. It's just like getting a DSTV cable box/decoder and purchasing a DSTV subscription on it. The IPTV app is the DSTV decoder, while the subscription is the monthly TV bill we oftentimes pay/or sub to access cable TV channels.
Notable/best IPTV apps include IPTV Smarters Pro (for mobile, as well as Smart TV), DuplexPlay (which had been discontinued), Smart IPTV, and SmartOne IPTV (which has proven to be one of the best IPTV/ user-friendly apps for TV -particularly for LG TV Brand).
However, these apps, asides from IPTV Smarters Pro, may require to be purchased after free trial windows expired. This means you need an app (mobile and or TV) and a subscription. Basically, these could be all you need to run with, to stream IPTV content including TV channels, movies and series therein.
In a broader scope, IPTV content is often delivered over a managed or dedicated network, like Digital Subscriber Line connectivity. Compared to the public internet, a private network gives network operators more control over the video traffic and, by extension, the ability to ensure the quality of service, uptime, bandwidth and reliability. You may want to learn more about IPTV operations here
Does IPTV include Netflix?
No, Netflix is an exclusive TV subscription-based service and you may not be able to seamlessly access Netflix and its content via IPTV. But then, most IPTV service providers host tens of thousands of subscription streaming services, including Movies and series that are exclusive to Netflix, Amazon's Prime Video, HBO and other streaming content network services.
Final thoughts on IPTV
You may have been wondering what is IPTV and how do I get it.
Well, IPTV seems to be a better (content-wise) and cheaper alternative to cable TV which most of you are familiar with at the moment. And getting IPTV is simple and easy; all you need is a good enough internet service, and an internet browsing device such as mobile phone, tablet, or TV. However, to best enjoy IPTV experience, you may want to switch to Smart Television that supports the IPTV app (in case you have not). Bluebreeze electronics sell a range of Smart TVs at the most affordable price in Nigeria. What more? you can even buy and pay later. Also, you want to reach out now to get the best IPTV service in Nigeria by contacting us. Simply click on this link to chat now