Glovo Review: All you need to know about Glovo App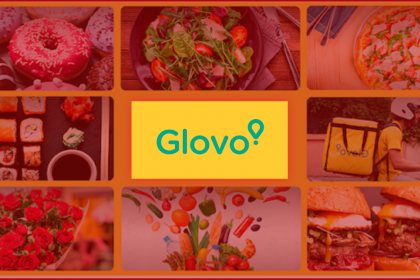 Glovo App in Nigeria, and everything you need to know about Glovo business launch in Africa/Nigerian market.

The African Market has proven favourable for most businesses. From the ease of scalability to capturing an already existing market, startups are proving to flourish in Africa.

The arrival of the Glovo app in Nigeria was long-awaited following a successful launch in Ghana and Kenya.
Glovo will target the large population and the ever-growing Nigeria's business sphere. Yea, Glovo needs its business presence in Nigeria to prosper in Africa.
About Glovo
Glovo is premised on courier service business model, as they provide on-demand pickup and delivery service that addresses the needs of the African market.
However, the official launch of Glovo in Nigeria goes beyond the idea of driving innovative ideas into Nigeria. It is a strategic move of the Spain-based company to expand its operations to Africa.
With mass funding of €450 million, Glovo hits the largest investor fundraising, made by a Spaniard startup. This is enough funding to get the app ready for competition from similar brands like Jumia foods and Uber Eats. Glovo is currently hosted in 23 countries, servicing over 40 cities and over 8,000 restaurants, and 12,000 couriers. But then, Glovo is a multi-purpose B2B/B2C business component; This makes it easy for end-users to connect with businesses. Top business brands like FMCG, groceries, and restaurants can partner with Glovo to bring their products to the hands of their customers.
Glovo app was established in 2015, as a Barcelona startup, with Oscar Pierre and Sacha Michaud taking the lead as the founders.
Well, there are other things you need to know about Glovo.
What is the Glovo App?
Glovo is an online e-commerce and service delivery Spanish startup designed to process users' pickup and deliveries across different locations. All you have to do is to access the platform through the web feature or the Glovo app. Android users can download the apk from the PlayStore through this link, iOS users can download the app from Apple Store through this link. With few clicks, you register your location and order anything from your favourite store. From groceries to food, flowers to alcohol, stationeries, games, drinks, pharmacies, snacks, etc, you can order any item on Glovo.
Glovo runs a "shop on your behalf" feature that allows users to purchase and receive their orders in few minutes without leaving their houses. You order from any physical store and have your item delivered in minutes by a courier driver.
How does Glovo App work?
Glovo app offers different service categories. This includes;
Restaurants
Glovo Drinks
Supermarkets
Package delivery
Anything – Miscellaneous items
Glovo app provides item delivery limits that range between 8-9 kg weights. Items ordered on the Glovo app should not also be bigger than 40x40x30.
The Glovo app miscellaneous category which covers anything allows users to describe any item that wasn't covered by any of the previously mentioned categories. On the Glovo app, you can schedule a time for your deliveries. This ranges from the ASAP category which borders around (20-40 minutes) to any selected time or day that you wish. During checkout, the user sees the cost of their delivery.
What can you order on Glovo?
Glovo has different categories for different items. This allows users to order virtually anything.
You can order anything on Glovo within the service categories offered on the Glovo App. On the Glovo supermarket feature, you can order different items, meals, chicken, fish, and meat.
The Glovo restaurant category feature provides purchase options from different restaurants partnering with Glovo. Ranging from dodos, burgers, tantalizers, Coldstone, native dishes, and intercontinental meals, you shop on the Glovo app just like you will do at a regular restaurant. You can also order drinks such as Whiskey, Cognac, Mixers and soft drinks, Wines, Liquors and creams, Vodka, Beer, RTD, Gin and Juice among others.
After ordering or selecting the item that you wish to purchase on Glovo, you proceed to choosing your location and selecting a payment method. Payments on glovo are either done with cash or with your debit card.

How can I earn from Glovo?
Glovo offers discounts and coupon codes for users. You save some money from delivery and also relieve yourself of the stress attached to walking down to the store. The closer your location, the cheaper the cost.
Restaurants and supermarkets also stand the opportunity of getting more virtual customers through Glovo. This translates to more sales.
However, Glovo also allows you to earn on the platform as a courier. As a Glovo Courier, you sign up as an independent service delivery man. Your earnings on Glovo are dependent on your user ratings, and experience. As a Glovo courier, you decide where you accept orders from and the type of orders that you choose to accept.
How to become a Glovo Delivery Person
To become a Glovo courier, you will need;
A vehicle that is in good condition (car, bicycle, or motorcycle) and official documents to prove ownership.
An android or Apple phone
You must be above 18 years
To register as a Glovo Courier, you may access this link to submit your interest

As a Glovo Courier, you can make enough money as a Glovo courier while enjoying the independence that comes with the flexibility of your services.
Is Glovo in all locations in Nigeria?
Glovo is currently not available in all regions in Nigeria. However, Glovo services are quickly taking over Lagos as most firms are partnering with them. Nevertheless, you can easily identify if Glovo is available in your location through the Glovo map available on the web platform or Glovo App.
CONCLUSION
Every product that has gained market traction, started as a business idea. While we understand that Glovo has a lot of competitions to beat to dominate the Nigerian market, we wouldn't neglect the fact that its B2B/B2C component gives it an edge over certain brands in its niche market. Experience, funding, and its stand on the international market will also help it in pushing marketing campaigns to drive success and cover more regions in Nigerians.