All about the PS5, prices and where to get in Nigeria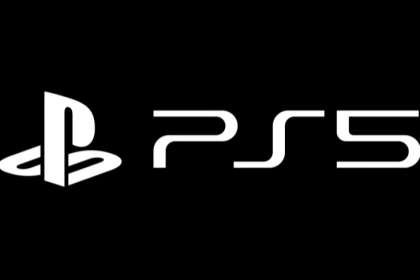 Gamers, PlayStation fans, and stakeholders had been quite excited about the PS5 unveiling (June 11, 2020). Although release later the year (November, 2020), the PS5 (/PlayStation 5) is the reigning PlayStation console, demoting the PS4 Slim and PS4 Pro.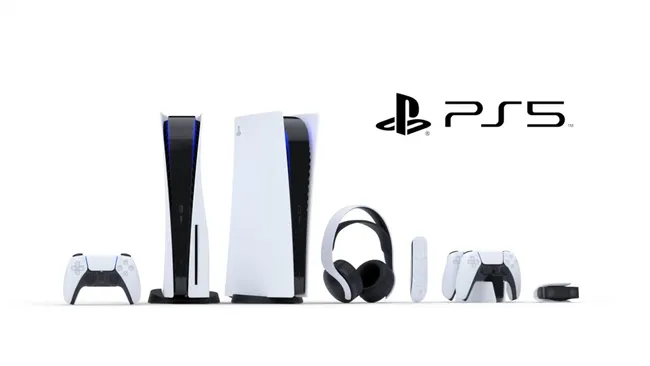 Fast Facts about the PS5
What is it?
The Sony PS5 is the next-generation PlayStation console, rocking an AMD Zen 2-based CPU with 8 cores at 3.5GHz, 16GB of GDDR6 memory, and a custom RDNA 2 AMD GPU that puts out 10.28 TFLOPs of processing power.
How much will the PS5 cost?
Sony is going head to head with rival Microsoft's Xbox Series X. Originally, the PS5 will cost $499 (roughly $500); this may have amounted to 250,000 Nigerian Naira (using the current exchange rate). But then, the Sony PS5 is currently priced between 420,000 and 499,999 Naira in the Nigerian market today.
Where can I get the PS5 in Nigeria?
You may be able to buy the new PS5 in Nigeria from our gadget store –the TobiDigital Store– and Shoperon Nigeria on Jumia and on Konga, from the 19th of November 2020. These online retail/stores will be doing delivery through Lagos, Abuja, Port-Harcourt, and other cities and towns across Nigeria.
You may also want to buy now! [add_to_cart id="8718″]
When was the PS5 released?
Although the PS5 was released on November 12, 2020, in the United States, it only became available in other countries including Nigerians from the 19th November (2020). More interesting is the fact PS5 was released 2 days after the rival's new game -the Xbox Series X- which was released November 10.
What games can I play on it?
You can expect loads of games you've always enjoyed on the PS console and even new ones: They include Spider-Man: Grand Theft Auto, FIFA 21, Call of Duty, Assasin's Creed, Miles Morales, Gran Turismo 7, Godfall, Horizon: Forbidden West, Oddworld: Soulstorm, Resident Evil 8: Village, Demon's Souls, Hitman 3, and for a majority of you, your favourite sports/soccer games the Pro Evolution Soccer PES and much more.
Does the PS5 have VR?
Definitely yes. The next-gen console is well compatible with current PSVR hardware, and there are also rumours of PSVR2.
What other accessories come with the PS5 game console?
Although officially with the console, basically one controller. But the complimentary/full set quite a bunch. They include an HD camera, PULSE 3D™ wireless headset, and DualSense™ Controller Charging Station. You may be getting the complimentary accessories individually as you desire.
Can I play PS4 games on the PS5?
Although PS5 backwards compatibility testing is still underway for 'Over 4000' PS4 games, the console will launch with support for the majority of the top 100 PS4 games, according to Sony's Mark Cerny.
Sony's official video comparing performance of PS4 Pro vs next-gen PlayStation pic.twitter.com/2eUROxKFLq — Takashi Mochizuki (@6d6f636869) May 21, 2019
PlayStation 5 Specs
Sony PS5 console is powered by an eight-core AMD Zen 2 CPU and a custom AMD RDNA 2-based GPU, with the custom AMD chips providing 10.28 teraflops of power using variable frequencies on both the CPU and GPU. Sony is also using a proprietary SSD solution to boost load times for games. The SSD will provide 825GB of storage and 5.5GB/s of performance. The PS5 will also support 8K graphics, 4K graphics at a 120Hz refresh rate, and 3D audio.
Component Spec
CPU: 8x Zen 2 Cores at 3.5GHz (variable frequency) GPU: 10.28 TFLOPs, 36 CUs at 2.23GHz (variable frequency) GPU Architecture Custom: RDNA 2 Memory/Interface: 16GB GDDR6/256-bit Memory Bandwidth: 448GB/s Internal Storage Custom: 825GB SSD IO Throughput: 5.5GB/s (Raw), Typical 8-9GB/s (Compressed) Expandable Storage: NVMe SSD Slot External Storage USB HDD Support Optical Drive: 4K UHD Blu-ray Drive
Design
"We wanted to do something that was bold and daring almost," said Sony's PlayStation CEO Jim Ryan in an interview with CNET following the company's reveal Thursday. "We wanted something forward-facing and future-facing, something for the 2020s." At first glance, I feel the Sony PS5 looks like a router, but others either feel it looks like reverse Oreo and Sauron's tower, a new expensive campus performing arts center, an air humidifier, in fact, much more.
#PS5 looks like a dope ass air humidifier pic.twitter.com/lMJEn1mTZ4 — Tony X (@soIoucity) June 11, 2020
Sauron tower pic.twitter.com/4gAMM4cRDF — Nil – Avoiding human contact (@NIL66CAT) June 11, 2020
The PS5 design is pretty fowl pic.twitter.com/VeoWeCnNBN — Anthony (@kindekuma) June 11, 2020
A book pic.twitter.com/oYJzkkszNS — Cole🦕 82 days #Reassemble (@Cole_TDB) June 11, 2020
PS5 game controller/pad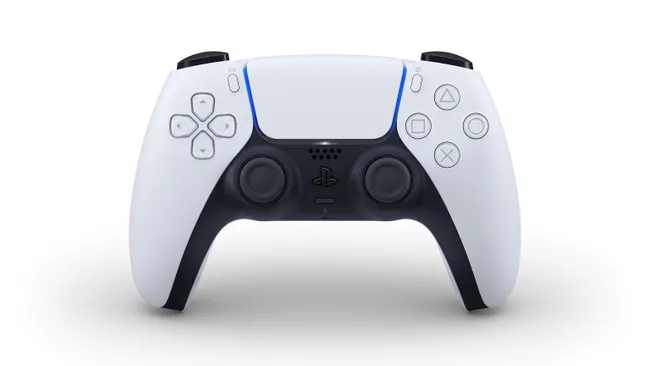 Sony wants you immersed into games: According to Sony's Mark Cerny "One of our goals with the next generation is to deepen the feeling of immersion when you play games, and we had the opportunity with our new controller to reimagine how the sense of touch can add to that immersion. "To that end, there are two key innovations with the PlayStation 5's new controller. First, we're adopting haptic feedback to replace the 'rumble' technology found in controllers since the 5th generation of consoles. With haptics, you truly feel a broader range of feedback, so crashing into a wall in a race car feels much different than making a tackle on the football field. You can even get a sense for a variety of textures when running through fields of grass or plodding through mud. "The second innovation is something we call adaptive triggers, which have been incorporated into the trigger buttons (L2/R2). Developers can program the resistance of the triggers so that you feel the tactile sensation of drawing a bow and arrow or accelerating an off-road vehicle through rocky terrain. In combination with the haptics, this can produce a powerful experience that better simulates various actions. Game creators have started to receive early versions of the new controller, and we can't wait to see where their imagination goes with these new features at their disposal."
That asides, Sony took thoughtful consideration into ways to maintain strong battery life for DualSense's rechargeable battery and to lessen the weight of the controller as much as possible. DualSense also adds a built-in microphone array, which will enable players to easily chat with friends without a headset. And for the "Share" button (as with the PS4), Sony says it built upon the success of the industry-first Share button to bring you a new "Create" button feature. "With Create, we're once again pioneering new ways for players to create epic gameplay content to share with the world, or just to enjoy for themselves"
Can I Use Expandable Storage With PS5?
The PS5 may allow users to install non-Sony proprietary expandable storage, giving you the option to purchase off-the-shelf parts to slot into the system. According to Sony, this extension is under test. The company has advised people not to purchase drives ahead of it revealing its recommendation.
What people are saying
Men are twerking for the Ps5 😩 pic.twitter.com/lCFfItrfZe — DANNY 👑 (@Danny_Walterr) June 14, 2020
How girls see the How guys see new PS5. the new PS5 pic.twitter.com/flY9HiP8aq — G A N Y O Bi 🤓👊🏾 (@Nii_Adjetey_) June 14, 2020