Selling on Tajmall: things you need to know as a vendor
TOBI BOYE TOSIN
The eCommerce business initiative is on the rise in Nigeria, but only a few players have been calling the "vibes alert". Perhaps banking institutions are now getting to see the many opportunities within, hence flinging supports and structures to tap into the new gold.
Taj Mall, a subsidiary of Taj Bank, Nigeria's 2nd non-interest bank founded in March 2019, prides itself as one platform that sells ethical products, and according to them "this is what makes you as a seller essential."
But you may be asking, "why Tajmall"?
The idea of Marketplace is now becoming a rampant one, as the able spenders are swinging to break the cartel, albeit to the much jumble of online merchants.

In seller's endeavour to leverage these third party eCommerce platforms, there will always be a level of distraction as to which platform to choose. It's now a question of what the different e-commerce platforms have got to offer; promises, modus operandi, as well as vendors' real experience of these emerging marketplaces/eCommerce platforms.

Although there will always be other questions, but the question at hand is "why should I join Tajmall as a vendor?"
The idea of selling on the TAJMall platform, founded in March 2020, was pitched to me by a friend. Thence, I got registered to leave the account idle.
The following days, I was contacted by one of their seller support representative who questioned why I was yet to engage the platform -as I did not fulfill other registration requirements and probably upload a product, among other expectations.
But then, the question an incoming vendor may not be able to resist but ask, are some "what"s and "why's
What's the company doing to break the monopoly currently in the hold of the Nigeria ecommerce industry? In plain terms, the stronghold that Jumia and/or Konga have built over the years.
Esp as online merchants currently doing business on either Jumia or Konga, or both, this may be one probing question that would come to mind. As a business person, we are always weighing what we stand to gain or lose, at the sound of business.
What makes marketplace a place of interest is vendors' potentials to fulfill orders in volume, as it's not always ideal (from the angle of business operations -particularly cost) when a vendor had to go all out to fulfill a single order. Unless, well, the order price is worth it.
Intent
Most important is the question of intent. But I could get a clue from strings of impressions appraised from TajMall architects.
Currently, Tajmall has employed quite a good number of experienced staff, even poaching from top competitors notably Jumia.
Like Manchester City FC, When a competitor is poaching the industry's best hands /or poaching from the best, the result is oftentimes similar to what the city got.
Value-added services
Being a financial institution, vendors may have the opportunity to secure loan grants to do business or expand. It may become rather hitch-free getting loan grants from the bank, as you (a vendor) progress on the platform.
Moreover, the Taj Bank is an Islamic bank, which operates with the principle of "no interest". What this could mean is that you get funding that you don't have to labour and sweat excessively untowards paying back.
Operations
If you had followed to this point, you may already be considering selling on the Taj eCommerce platform after all.
How to join
Before you get on board as a seller, here are some few requirements you would need to provide:
• A valid email address and phone number
• Details of your company (address, legal name, etc.)
• TAJBank account details
You would require the TajBank bank account to be able to cash out from your Tajmall seller account. The process is simple, just dial the Taj Bank ussd transfer code *898#, and proceed to their app to register. The mobile app is available on Android, and ios and could be downloaded from the Google Play and Apple Store.
To register as a vendor at Tajmall, head over to https://tajmall.ng/vendor-registration/
What charges will I incur for selling on TAJMall?
Registering on TAJMall is basically free for all vendors. However, commission is charged on each sale you make via the platform.
Download the commission sheets.
How to list products on Tajmall
Your registration must have been approved before you can be able to enlist products on your TAJMall seller account.
Upon approval, you may enlist your products through your account dashboard.
To go live on the website, your submission would be reviewed by their team for compliance.
This video describes how to enlist products on the TAJMall website (as a seller)
How to process an order
Tajmall notifies you through email as soon as a customer places orders from your store with them. However, you may have only 24 hours to package your order/or sent for shipment.




The onus is on you to keep a tab on your seller account as well as email

Fulfilling an order requires you to
• Accept the order for fulfillment.
• Prepare your package for delivery; Tajmall has its packaging guidelines.
Order delivery
You'll be mostly involved with the process of fulfilling your order. Taj mall currently doesn't have very strict quality control for vendors, as you may get to fulfill your order under less supervision.
How do I deliver my order?
You will be directed to one of their partner logistics companies; the notable one being FedEx. The licensed logistics would be responsible for the delivery of packages directly to the end customer.
How will I get paid?
Payment for all delivered packages placed/processed through your store will be made directly into your TAJBank account at the end of every week.
Product creation guidelines
Tajmall has a standard set for product information/content and branding. Vendor is responsible for products' content creation; pictures and other information.
The following guideline applies to images you upload;
Image size should be at least 680x850 pixels and the product is expected to fill 80% of the frame.

All product photos are to have a pure white background.

File format can be JPEG, PNG, GIF, or TIFF files.

Minimum upload is 2 images and up to 5 images for a product.

The maximum file size is 1MB.

The first Image should always be the main/featured image of product.

Watermarked images are not allowed
Eligible products and brands
TAJMall currently has restrictions on brands/items to enlist on their platform.
Sorry for wasting your time if you've followed to this point -in case you are selling the following items:
Alcohol beverages

Tobacco products

Pork-related products

Temptation products (e.g. hips, burst, and penis enlargement)

Libido/Fertility booster

Adult toys and sex games

Safer sex products (e.g. condoms, contraceptives etc.)

Also, underwears and Night wears are not to be uploaded with models. Only the item image (captured without a model) should be uploaded.
Remember TAJMall prides itself as a ground to ethical products, but this could be based on the Islamic Faith and principles. 
Vendor drop-off guideline and penalties
Cancellation
Taj mall currently gives a window period of 24 hours for a vendor to fulfill orders.
Cancellation rule applies when an order is left unfulfilled after 24 hours and a valid reason is not provided by the vendor for not processing the order. And so, out of stock cancellation attracts a penalty charge of x2 item commission capped at N3,000 (per canceled order)
Fulfillment time rule
Vendor is also expected to accept every order and update to fulfilled status within 6 hours. Vendors are to ensure all orders are shipped at the designated drop-off location within 24 hours.
Other penalties
Penalties apply to ranges of discrepancies in sales regulation and products' quality.
Vendor will be charged a total of 3,000 naira for all items returned due to bad quality (defective item). Product tagged bad quality extends to the ones as a result of damaged package.

All wrong items and incomplete packages processed attract a penalty charge of 1,500 naira.

Vendors caught processing Counterfeit or refurbished products will be charged a sum of 20,000 naira per item.
Packaging guideline
Tajmall is currently working on their packaging materials, and may further specify packaging rules for orders in progress. Although vendors will be responsible for packaging, ready-to-ship packages will be checked at the drop off center to ensure adherence to their packaging guideline.
TAJMall may refuse to ship an order if the packaging doesn't match the guidelines listed below:
Package to be processed must not show any sign of usage or any visible damage.

All items are to be processed in a branded TAJMall flier which will be made available for purchase on the website.

Vendors are expected to make use of bubble wraps and shrink wrap before they placed the items in fliers. This ensures the items are protected during the entire delivery and (possibly) return cycle.

A fragile sticker is to be on all fragile items that may be crushed or broken during the delivery process so they can be properly handled.

Large items that cannot be shipped in the TAJMall flier are to be shipped in the manufacturer's carton.

TAJMall may charge a penalty for damaged packages and items that do not follow the packaging guidelines.

Whereas, TAJMall claims they will not be responsible for unlabeled fragile items that get damaged during shipment.
Return Guidelines
You may already be wondering how the Tajmall returns works
Failed Delivery
If your package fails delivery after several attempts (made towards delivering to the customer), the package will be processed back to you. You'll be contacted to pick up, but the pickup is to be achieved within 2 days.
Delivered packages
TAJMall has 7 days return policy for orders delivered, and this means customers can only initiate return of a delivered package within 7 days of delivery. Once a return is initiated, TAJMall reviews the customer's reason for the return, and processes a retrieval only for valid return claims. Should they find such claims to be invalid, the package would be processed back to the customer.
Payment
Payment is made weekly, albeit into your TAJBank account. You must have opened an account with the Taj Bank to cashout your credit.
But TAJMall pays in advance, even for items yet to be delivered but shipped within 7 days of the payout period.
Payment will be made to Vendors every Friday of the week.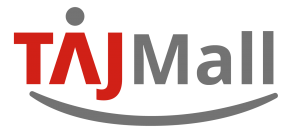 _________
Selling on Jumia, Konga, TalMall, or other eCommerce platforms has its ups and downs, but a seller may have to tread carefully and most importantly, know you're threading on a borrowed platform.
As a serious online retail marketer/businessperson, leveraging on these platforms should be considered as a form of "side hustle", 'cause building your business on these platforms may be liking to building on a ticking bomb.
Here's a question; what if these platforms seize to exist or pack up? Asmuchas how unlikely that may sound, what if you got suspended or flagged from selling on them platforms? or what if competitors (co sellers) presence and offers diminish your sales/expectations?
Now the question again is, what if orders should seize flowing -say, from it used to be, after having built one's business around these...
So now you may want to consider how important it is to build your own brand and devise means to making it sustainable, even as you leverage on other platforms to extend sales.
In case you need help with facilitating your e-commerce or looking to increase sales (for your physical products), why not reach out to us by a Click to chat us on WhatsApp.
If you have other questions regarding selling on TajMall, Jumia, or Konga platform, you may drop on the comment below.
CONNECT WITH CUSTOMERS ON WHATSAPP
Set up your WhatsApp business account and WhatsApp Business API client to start
WHAT YOU CAN READ NEXT
VIEW ALL
Nigeria currently has more than 109 million internet users. Imagine 1% of these users seeing yo...