Doing Business on Jumia and/or Konga: what I need to know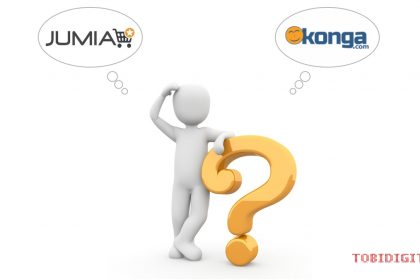 Updated 22 December 2020
Ecommerce is a business on the rise, and it's not going away anytime soon. If anything, this commercial concept may likely replace the conventional way of buying and selling.
In seller's search to expand sales online, popular marketplace/third party platforms comes to mind; notably the Jumia and Konga Seller Platforms.
This piece may be of good value to online retail/marketer looking to extend their reach to either the Konga or Jumia platform.
Jumia seller platform
Also know as Jumia seller center, Jumia is a platform that you can leverage to reach hundreds of thousands of Jumia customers.
Jumia arguably is the top selling online shop in Nigeria at the moment, with millions of visitors, of which thousands take buying decision by placing order daily.
Jumia pride themselves as the best in class operations, but here are the things we know about doing business on the platform
Registration
Becoming a seller on Jumia is easy and requires no much formalities. What more, it's free. In fact, your business necessarily not needed to have been registered, just a few personal information about you and about your business.
But who can register and or sell on Jumia?
Asmuchas there's no discrimination on who sells on Jumia, location could automatically be a thing of issue. Currently, Jumia vendors hub is predominant in Lagos city of Nigeria.
Wondering how to become a seller on Jumia platform, here are your requirements and gateway
Stock
What are the things I can sell on Jumia? How many stocks/products can I enlist? Is there a limit (to what I can sell or enlist)?
Well, with Jumia, one can enlist as many stocks of products as possible, but some notable brands require license/authorisation. Due to copy/right claims, brands such as Adidas, Nike, Rolex, HP <see more> are currently restricted on Jumia to sellers who can prove they are authorised (and have been verified) to sell the brand(s) on the platform. You are to note Jumia will thoroughly verify your license to sell. For instance, selling a shoe from Adidas requires you take your authorisation document and a copy (or as many copies) of Adidas product(s) you're looking to enlist or sell.
Asides these (restricted brands), you can enlist and sell as many brands and products as possible on the Jumia platform.
Meanwhile for every product you upload, Jumia may review and either approve or reject (with reason(s)).
Traffic as a currency (TAAC)
In July 2020, Jumia introduced a new system for vendors' visibility/ranking on their platform.
According to them, the TAAC ensure that:
The best vendors make more sales:
a. Increased product visibility for vendors with Seller Scores above 3
All vendors are charged Zero penalties:
a. Zero penalty for Out of Stock Products (OOS)
b. Zero penalty for returned items except for counterfeit cases.
How TAAC works
Traffic as a Currency works as a measure to reflect sellers' operational performance and become the cornerstone of their shops.
This means the higher your seller score, the more traffic you will receive on your store. Vice versa. If your seller score is below 3, you will incur charges, named "contributions for low seller score". This means:
If your Seller score is 5, all products on your store WILL be boosted, with No contribution for Low seller score charges.
You can attain a seller score of 5 by meeting all 3 following criteria:
0% cancellation & return rates
At least 90 days on Jumia AND
60 orders upward delivered to customers since inception.
If your seller score is between 3 and 5, you will not receive any "contribution for low Seller Score" charges.
If your Seller score is less than 3, you will receive less traffic and you will be charged a contribution for low seller score which is calculated as a percentage of your commission.
The Seller Score calculation is done every week based on the last 4 weeks of business.
All new sellers start on Jumia with a seller score of 3 until they turn 30 days old on Jumia AND they fulfill at least 5 orders. Their seller score will then rise or fall depending on their operational performance based on the rules described here above.
Fulfilling orders on Jumia
Jumia has fulfilment hubs also know as vendor's hubs strategically located across the city of Lagos.
Whereas, there's a slight technicality on fulfilling orders among other requirements.
While preparing to fulfill an order, a seller has to be specific on the Jumia seller account dashboard. There, a seller would determine the hub he wants to ship while also printing out the shipping labels also known as invoice/order receipt.
As a seller, you may have to determine which hub works for you -if at all. Check hub locations here.
Meanwhile, sellers have 48 hours to ship an order, lest it would automatically be canceled (after due/48 hours/2 days). However, the system pauses during the weekend. That is, a seller has the grace to shipping orders received on either Thursday or Friday (and with orders that came in over the weekend), on the following Monday.
Jumia also has packaging guidelines and you (the seller) is to be responsible for all those fancy packagings.
Most importantly, Jumia quality control is strict. A seller has to be specific of the product description and image to pass.
In the meantime, Jumia also offers an express service to vendors. Jumia Express helps vendors reach more customers with benefits like fast delivery and easier selling.
A seller only sends products to their warehouse, and they (Jumia) take care of storage, delivery to customers, customer service, and returns handling, but all these come at a price.
The (express service) fee will be charged based on your product(s) size(s), the number of days (an item) spent on their warehouse, and for all returned items on Jumia Express. However, items inbounded in Jumia warehouse for 21 days without a sale will be processed as a return and charged accordingly.
| | |
| --- | --- |
| Size | Proposed Fee (per item) |
| Small | NGN 50 |
| Medium | NGN 100 |
| Large | NGN 200 |
Delivery and remittance
After the order's delivery, your account statement is updated at the seller account with the remittance due for each order delivered. But then, Jumia takes a cut of commissions and fees from the total sum of the order. Depending on the type/category of a product, Jumia currently charges commission between 4.5% to 15% on every order delivered.
| | | |
| --- | --- | --- |
| Category | New Commission | Old Commission |
| Peripherals & Accessories | 15% | 12.6% |
| Printers, Scanners & Supplies | 7% | 6.8% |
| Sports | 10% | 7% |
| Kitchen And Dining | 8% | 6.6% |
| Fragrances | 12.5% | 10.00% |
| T-shirts | 15.00% | 14.2% |
| Hygiene | 12% | 9.5% |
| Facial Skincare | 9.2% | 7.8% |
| Storage And Organisation | 8.00% | 6.4% |
| Make up | 12.5% | 9% |
| Bath | 12.5% | 9.3% |
| Sneakers | 15.00% | 14.3% |
| Bedding | 10% | 7.2% |
| Hand, feet & nail care | 12.5% | 9.5% |
| Trousers & leggings | 15.00% | 12.4% |
| Nightwear | 15.00% | 12.9% |
| Bags | 15.00% | 12.4% |
| Tops | 15.00% | 11.9% |
| Kids (3-8years) | 15.00% | 12.5% |
| Jumpers & cardigans | 15.00% | 12.5% |
| Teens (9-16years) | 15.00% | 12.5% |
| Sandals & flip-flops | 15.00% | 12.5% |
Jumia claims the commission increase above will enable them scale up their marketing investment in these strategic categories which will attract many more customers and in turn will increase vendors' sales.
The change in commissions will take effect on February 1st, 2021.
Not only that, but they also charge you (the seller) a shipping fee, depending on the size of the package. The shipping fee charged to the seller for small package being 300 naira, medium package 600 naira while big one is put at 900 naira.

| | | |
| --- | --- | --- |
| Size | New Price | Old Price |
| Small | NGN 300 | NGN 200 |
| Medium | NGN 600 | NGN 400 |
| Large | NGN 900 | NGN 600 |
Jumia normally pays directly into their sellers' account after an order has been marked complete, but now use a system called JumiaPay Business.
This means Jumia remit sales proceeds into the JumiaPay wallet, from where a seller cashout on their sales. But then, a seller has to go through Jumiapay business verification before being eligible for payment/remittances. This requires certain activation from the seller center (Jumia seller dashboard and a followup email request asking JumiaPay Business Account name, Business Account ID, Store Name, Phone number, First & Last name (of the bank account), Last 4 digits of bank account number and Bank Verification Number (BVN). Upon confirmation, the seller can cashout sales proceeds/remittances through the JumiaPay Business app.
Penalties
This is where it gets dirty. Jumia penalties range from those you have control over and the ones beyond your reach.
1. Late fulfillment or cancelled orders
Sellers have 48 hours to ship their orders, if not, this would have a negative impact on their score. This means such seller will be charged a contribution for low seller score which is calculated as a percentage of your commission, as aforementioned.
2. Returns
Return rate can also have a negative impact on a seller's score. Here are different types of returns; the one which package delivery failed and the other which the package was returned by a buyer. Failed delivery is termed delivery which logistics was not able to fulfill/delivery exception tagged. This means that an unexpected event prevents the delivery of a package.
Some examples include:
-A customer requested future delivery until delivery timeline elapsed
-Customer' number not reachable.
-Unable to locate the customer' address.
-Customer refused package. e.t.c

The other (form of return) is one that the customer requested for return due to product defection or other experience.
Jumia system wouldn't impact seller score based on the former but for the latter.
In plain terms, Jumia system does not impact a seller score for failed delivery but for orders which was returned due to customer's request, after delivery. In most cases, this has to do with claims of defects in the product(s) fufilled by a seller.
3. Unverified products
Having earlier pointed at restricted brands, sometimes Jumia may upload an unverified product or a brand (as submitted by the seller). However, they may likely serve a notice stating they've delisted the very product. Thereon, seller's failure to verify SKU(s) source and/or re-uploading unverified products may lead to a fine of 50,000 Naira per SKU flagged.
Now that sounds huge, but even more, should there be a legal claim over copyright by the brand owner, Jumia claim they will be fully transparent to legal authorities investigating cases of alleged breach of trademarks (on the platform). While also, they may permanently de-list the accounts of such a seller.
Maintenance
Before now, access to Jumia is basically free, but from late 2019, Jumia announced it would charge vendor store's hosting fee.
It's yet uncertain the measure they use to charge a seller or a store, as the hosting fee is not fixed.
Value-added service
With Jumia, there's more one can get to either optimise sales or do business
1. Promotion
Jumia has different attractions attached to seasons to pull sales. Offers like Valentine offer, tech week, Easter sales, black Friday, Christmas sales, clearance sales among others, are the usual trend. And this they open to sellers to join, in order to pull sales. Although discounts charged to seller, a seller can pull unusual sales from their promos.
2. Sponsored ad
With this, a seller can optimize their store for more visibility. Although it comes with different packages/or plans (billed to seller), store products have tendencies to be more visible on the Jumia website. It doesn't stop there, seller products may be sponsored by JUMIA to social media platforms and Google ad.

3. Loan: with partners such as Lendigo, Phastmoney among others, Jumia prequalifies worthy sellers with loan offers that they may use to grow their business.
To register on Jumia Seller Center, click here
Konga seller platform
Although launched in 2012, Konga is an alternative but fast competing online retail shop in Nigeria.
Konga is both dominant online as well as offline. As it is, there's hardly a major city/town in Nigeria without a Konga physical/retail store. Their online platform is an alternative marketplace for digital marketer looking to increase or extend sales
Registration
Unlike Jumia, becoming a seller on Konga platform is not free but comes with a subscription fee. This fee recurs monthly. Although registration is easy and requires nothing formal (just a few personal information about you and your business), you would be required to pay using credit card/bank transfer before you have access to enlist your products or do any dealing on the platform.

You can either register to their silver plan (with 2,500 naira), Gold (9,000 naira), Gold Plus (18,000 naira) or Platinum (37,500 naira). Note that the subscription plan is billed monthly. The difference in the subscription plan is in the featured and benefits tied to each.

Stocks
After your registration and subscription have been confirmed, you can start enlisting your products on the platform, although your input would be subjected to review.
There's no limit to the number of products and brands a seller can enlist on Konga, but currently, Konga restricts an SKU/product from having more than 20 in quantity.
Fulfilling order on Konga
Very easy. In fact from the point of getting an order, Konga will notify you (about new orders) via SMS and email. A seller only needs to print out an order invoice/receipt from shq dashboard and there you go. A seller can proceed to any Konga store to fulfil an order. Quality check is very minimal and packaging requirement very basic.
Especially in contrast to Jumia, you'll see yourself strolling to fulfil your orders with Konga without much ado. Plus, Konga drop off centre is not only limited to Lagos but spreads across major towns/cities across the country/Nigeria.
See full list
Delivery and remittance
With Konga, all you need to create is a Konga pay account at kongapay.com. Thereafter, you may put a call across to their seller department or through email to request account linking. Dial Konga seller support.
Konga normally remits into the shq wallet and that of kongapay, but their payday is on Tuesday and Friday. However, they only pay due remittance of a minimum 2,000 naira.
Konga commissions and fees are significantly lesser. Although the minimum commission they charge is 200 naira per order delivered, their commission ranges from 10% to 20% depending on the product category.
They do not charge shipping fees to seller.
Penalties
Konga penalties range from canceled orders to complaints from customer.
Meanwhile, orders which got automatically canceled by the system attract double of the supposed commission meant for the canceled order.
But then, a vendor can waiver this by self-canceling an order, although they may suspend a vendor should there be a rampant cancellation rate. it's yet uncertain the extent to which a vendor must have defaulted before being suspended.
Value-added service
Konga value-added service is only visible on the part of subscription a seller is subscribed to. For instance, subscribers on the Gold plan would be granted 15 days of onsite promotion, while gold plus has 30 days. Whereas platinum, asides 30 days grants of onsite ad, has added benefits of being sponsored to the social media and Google ad.
Although seller can also promote their store's products by funding the seller account/dashboard for advertisements.
More info about the Konga seller program can be found on the handbook>>Click to download Konga Seller Handbook.
Click to register on Konga Seller HQ
Conclusions
Selling on Jumia or Konga has its ups and downs, but a seller may have to tread carefully and most importantly, know you're threading on a borrowed platform.
As an online marketer who mean business, leveraging on either or both platform shouldn't be taken as the real deal, 'cause building your business mainy on these platforms may be buidling on a ticking bomb.
Here's a question; what if both platforms seize to exist tomorrow? Asmuchas how that could sound impossible, what if you were suspended or flagged from selling on either or both platforms? or what if competitors (co sellers) diminish your presence/offers?
Now the question again is, what if orders should seize coming as it used to be, after having built one's business around either platform (or both, as the case may be).
So now you are to reason how important it is to build your own brand/online store and devise means to make it sustainable, even as you leverage on other platforms to expand sales.
If you're still looking to increase sales for your physical products, you may want to reach out to us now!
If you have other questions regarding selling on Jumia or Konga platform, you can comment below.
All the best!