Sony finally reveals the PS5 price and when it will be available in Nigeria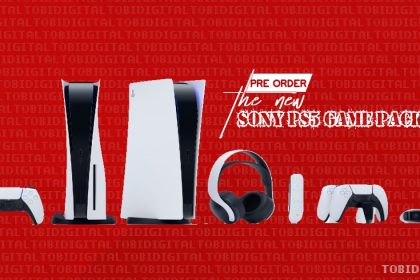 At the moment, the PlayStation 5 game console is much anticipated by gamers from around the world. After a series of teasers, Sony has finally revealed the price of its next-gen PS game console and when it will be available in the Nigerian markets.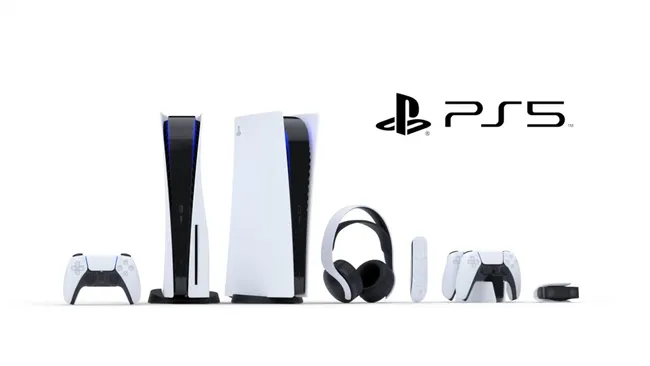 How much will the PS5 cost
Sony is going head to head with rival Microsoft's Xbox Series X. Originally, the PS5 will cost $499 (roughly $500); this may amount to 195,000 Nigerian Naira (using the current exchange rate). But then, you can -well- expect a costlier price due to black market.
When will the PS5 be available in Nigeria
Although the PS5 will be released on November 12 in the United States, Nigerians should expect the game console on November 19 in the local markets. Overall, PS5 will be coming out officially 2 days behind the rival new game -the Xbox Series X which comes out on November 10.
What's new about the PS5
Sony is adding exclusive games to attract fans to a new generation of console gaming. On Wednesday (16/09/2020), Sony teased some of the new upcoming games, including a 2021 sequel to 2018's Game of the Year "God of War" and a new "Final Fantasy XVI," which has been much-talked-about on social media.
September 16, 2020
Also revealed by Sony is their PlayStation Plus Collection subscription service which would be charged $9.99 (about 4000-5000 Nigerian Naira) for a single month, $25 (11,000 to 12,500 NGN) for 3 months, and $60 (25,000 to 30,000 NGN) for 12 months.
Where can I get the PS5 in Nigeria?
You may be able to buy the new PS5 in Nigeria from our gadget store –the TobiDigital Store– and Shoperon Nigeria on Jumia and on Konga, from the 19th of November 2020. These online retail/stores will be doing delivery through Lagos, Abuja, Port-Harcourt, and nationwide.
You may also want to be one of the first to order for the PS5 by reaching out to a seller prior to the release date
Fast Facts about the PS5
What is it?
The Sony PS5 is the reigning PlayStation console, demoting the PS4 Slim and PS4 Pro.

What games can I play on it?
You can expect loads of games you've always enjoyed on the PS console and even new ones: They include Spider-Man: Miles Morales, Gran Turismo 7, Godfall, Horizon: Forbidden West, Oddworld: Soulstorm, Resident Evil 8: Village, Demon's Souls, Grand Theft Auto 5 enhanced, Hitman 3, and for majority of you, your favourite sports/soccer the Pro Evolution Soccer PES and much more. Still, the full launch games list has not been revealed.

Will PS5 have VR?
Definitely yes. The next-gen console will be compatible with current PSVR hardware, and there are also rumours of PSVR 2.

What other accessories are coming with the PS5 game console?
Although with the console, quite a bunch. They include an HD camera, PULSE 3D™ wireless headset, and DualSense™ Controller Charging Station.
Can I play PS4 games on the PS5?
Although PS5 backwards compatibility testing is still underway for 'Over 4000' PS4 games, the console will launch with support for the majority of the top 100 PS4 games, according to Sony's Mark Cerny.
PlayStation 5 Specs
Sony PS5 console is powered by an eight-core AMD Zen 2 CPU and a custom AMD RDNA 2-based GPU, with the custom AMD chips providing 10.28 teraflops of power using variable frequencies on both the CPU and GPU.
Sony is also using a proprietary SSD solution to boost load times for games. The SSD will provide 825GB of storage and 5.5GB/s of performance. The PS5 will also support 8K graphics, 4K graphics at a 120Hz refresh rate, and 3D audio.
Component Spec
CPU 8x Zen 2 Cores at 3.5GHz (variable frequency)
GPU 10.28 TFLOPs, 36 CUs at 2.23GHz (variable frequency)
GPU Architecture Custom RDNA 2
Memory/Interface 16GB GDDR6/256-bit
Memory Bandwidth 448GB/s
Internal Storage Custom 825GB SSD
IO Throughput 5.5GB/s (Raw), Typical 8-9GB/s (Compressed)
Expandable Storage NVMe SSD Slot
External Storage USB HDD Support
Optical Drive 4K UHD Blu-ray Drive