Abeg App Review: All you need to know about Abeg App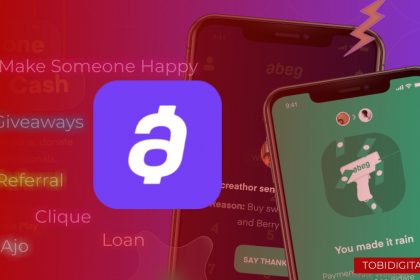 Here is a detailed Abeg App review and all you need to know about Abeg App.
Since the beginning of Big Brother Naija Season 6 show "shine ya eye", the Abeg App has grown in popularity -being the headline official sponsor of Nigeria's most popular reality TV show.
With over a billion naira marketing investments (on BBNaija alone) cum market traction, the Abeg app has been garnering much attention and getting a return on the much costly investment, as put in by the visionary. Whereas, quite a number of people are eager and curious to know what the app is all about. Enquiries such as What is the Abeg app? How does the app work among others, have been pouring on the web (even from you).
This piece attempts to provide all answers that you may be seeking regarding the Abeg app.

What is ABEG?
Just like the Nigerian slang "Abeg", Abeg is a fintech platform that supports peer-to-peer mobile payment with a fantastic feature of soliciting funds. You can imagine the kinda stress and touchpoint involved in making payments with your bank app. While you'll have to get the fund recipient's bank details and input them correctly using the banking app, Abeg ensures a seamless and much interesting journey, as you only get to use Abeg tags to send and receive money. This includes requesting funds from the app users.
We can agree that Abeg is a Nigerian version of the popular Cash App. Abeg kinda reconstructs the Nigerian Fintech industry by making it easier and more appealing for friends and contacts to gift each other money through the P2P system.
ABEG also provides users with multiple features which include referral program, shared spending, payment scheme, and giveaways among others.
What is Abeg app used for?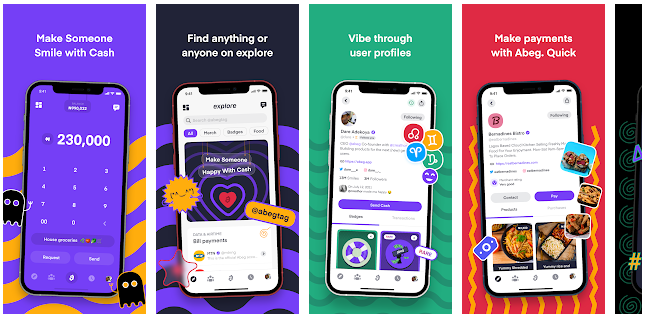 With the Abeg App, you can do a lot of things at a go. However, one of the amazing benefits of the Abeg App is that you are not charged for any transaction you do on the app.
Sending and receiving cash, or even purchasing recharge cards are entirely free on Abeg. You can send and receive thousands of naira to and from your Abeg wallet with zero charges.
However, here are the key things that the Abeg app is used for;
1. Giveaways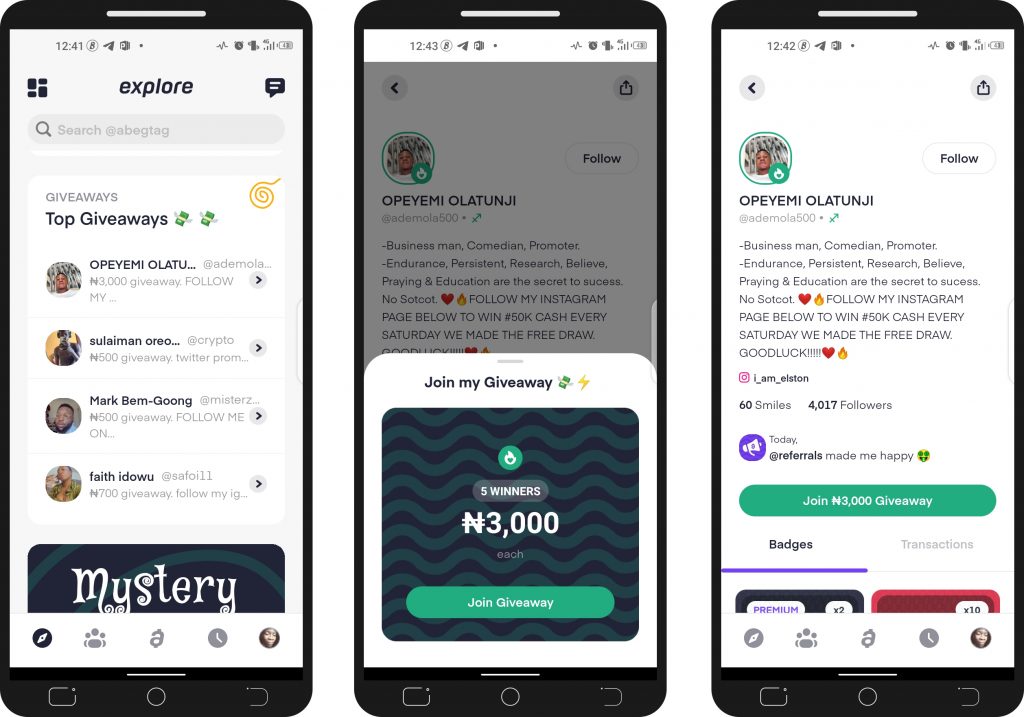 Abeg App grants users the opportunity to join or host giveaways. Who wouldn't love the idea of getting free cash in naira for doing nothing? You can send and receive funds for as low as 100 naira without attracting any transaction cost for doing so.
Then also, you can decide to withdraw your earnings directly into your bank account, while also you can choose to use your earnings to purchase recharge cards among other bills settlement. Preferably, you can also choose to circulate the funds by gifting (a part) to another user, simply by using their Abeg tag.
2. Make Someone Happy
With the ongoing BB Naija season 6 show, Abeg users get the chance to gift the ex BBN or evicted housemates (by sending them) some cash. This feature is not limited to BBN housemates, however, as you can make anyone happy by sending them cash using their Abeg tags. The minimum sending limit on Abeg is one naira, while the maximum spending limit is one million naira.
You can also decide to anonymously send money to your friends/or contacts. Just long-press/press and hold the 'send' button to do this.
3. Abeg app referral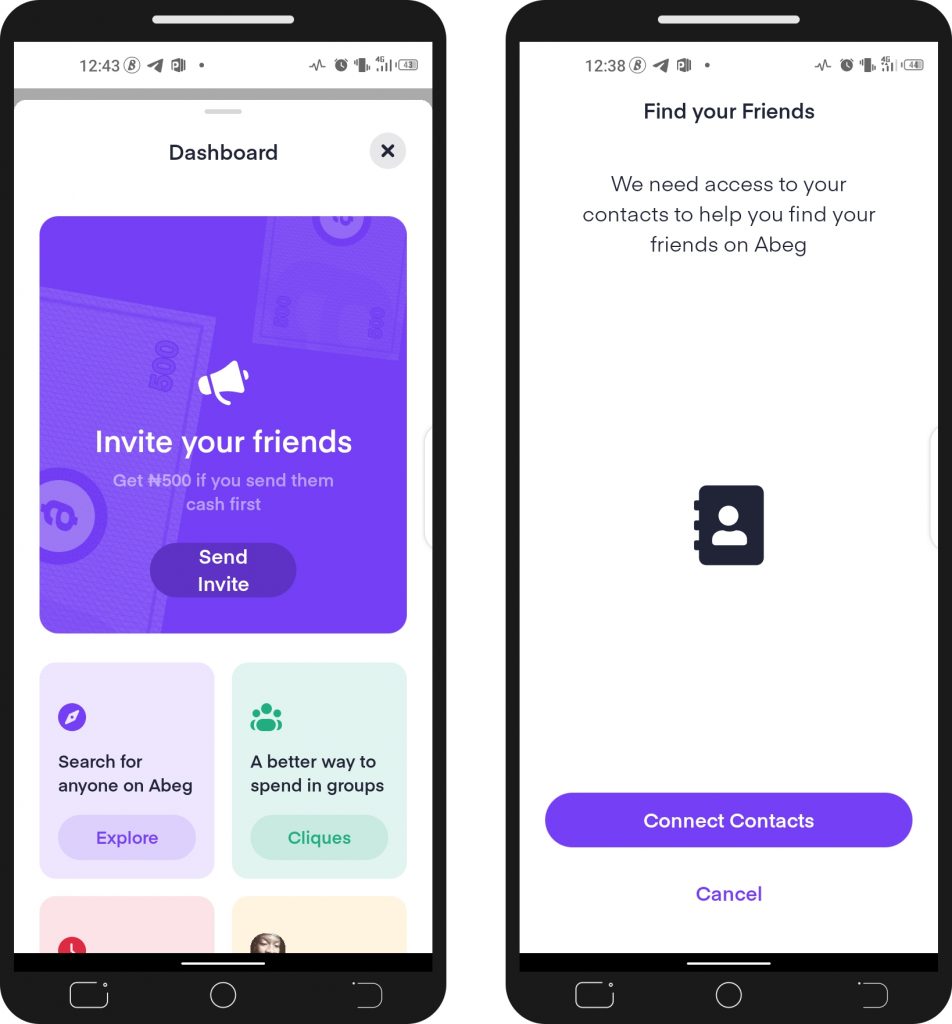 You can invite your friends to make use of the Abeg App and earn 500 naira by simply doing this. However, to earn money through the Abeg App referral program, you must have used the app in the real sense, and by using the app to gift your friend a token. The beautiful thing about the Abeg App referral scheme is that you can receive 500 naira for sending a new user the sum of 100 naira only.
This is one cool way of making money with the Abeg app.
4. Abeg Clique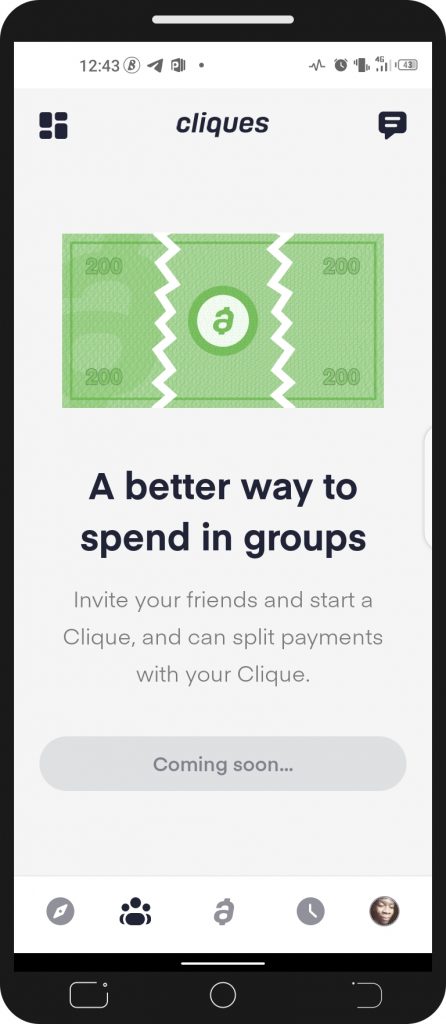 The Abeg Clique is a cool way for users and friends to spend in groups. With Abeg clique, you can split bills and payments with your friends.
5. Ajo
Abeg Ajo is a group saving feature that allows multiple users to set a saving goal and collectively contribute towards it.
6. Loans
While the Ajo and Clique feature is still under development, the Abeg team has also indicated they will be rolling out the loan feature in the nearest future.
7. Abeg Badges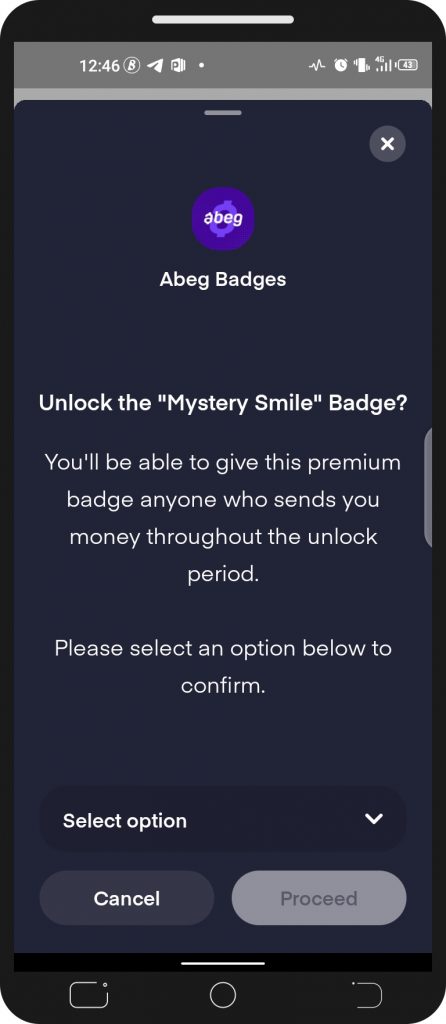 Abeg offers decorative badges to users. Some of the Abeg badges include;
Mystery smile
Thanks
Lifesaver
Anon
You're a darling
Money Spender
Fundsssss
These badges come in different categories. These include normal, premium, and rare categories. Abeg badges are forms of recognition, honour, and appreciation to users for their good works.
Who is the owner of ABEG app?
Dare Adekoya is the founder of the Abeg app. However, the startup company is a collaborative effort of two young men; Muheez Akanni and Dare Adekoya. This means the growing Fintech company is co-owned, with Dare Adekoya as the CEO and co-founder.
How does the ABEG app work?
Abeg App has the goal of making payment easy and interactive for every Nigerian. This gave birth to the idea of building a system that is safe, fast, easy to use while eliminating issues of high transaction costs.
Here's how the Abeg app work;
Download the Abeg App apk on Google Playstore for Android

and

Apple store for apple

phones.

Sign up and register.
Link up your bank account using your BVN and account details. This will help you to withdraw cash to your bank account and also to fund your Abeg wallet.
Complete your verification process to prove your identity.
You can now create your personal Abeg tag that would allow you to request funds from your friends, get noticed, and also share for giveaways.
You can also link your social media account with your Abeg account and see your mutual connections.
Fund your wallet with some cash, refer some of your friends to the app, and receive 500 naira for first sending them some cash as new users.
Participate in giveaways which gives you a chance to win more money.
Withdraw your earnings or use the funds in your Abeg wallet to purchase recharge cards.
How can I fund my ABEG wallet?
Follow these simple steps to fund your Abeg wallet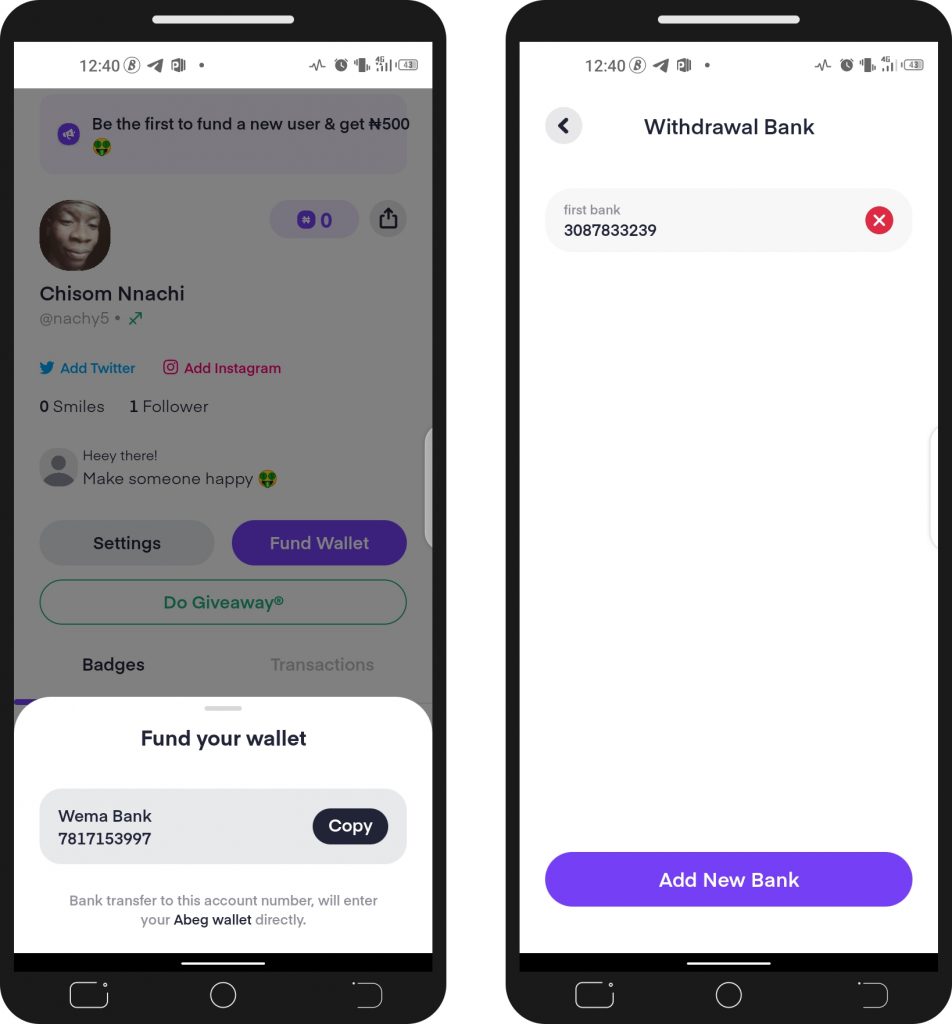 Access your dashboard, by clicking on your profile picture on the low right corner of your screen.
Click on Fund wallet
Proceed to transfer the amount that you wish to fund your wallet to the Wema bank account provided.
You will receive the amount that you transferred on Abeg wallet upon confirmation.
Is Abeg app legit?
There may be some concerns surrounding the validity and authenticity of Abeg App. So far, with their performance, user experience, and massive accolades by the Twitter community, Abeg App is no doubt a real app. As of today, Abeg App had garnered over 500,000 plus downloads on the Google Play Store, and reviews on the app, even the negative ones, have no undertones of shady dealing.
The UI/UX is simple and interactive, the process is seamless, supports fast transactions, and has no network lags.
Abeg App Reviews
Abeg app was positively accepted by the target audience after a bank-breaking marketing investment (on BBN season 6). However, the app may not have lived up to users expectations, based on the users' feedback/testimonials. Here are some of the snapshots of the users' reviews from the Google Play Store.