What Is The Best IPTV Player App For (Smart) TV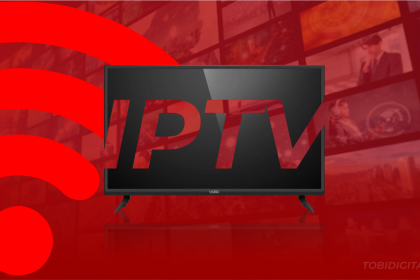 If you are looking for the best IPTV streaming apps for Smart Televisions, the chances are you already know bits about IPTV, have already subscribed (to a bouquet) and must have gotten a Smart TV. You may as well be looking towards marrying the throuple together. Either way, this piece would give you an insight into what decisions to make on how you stream your IPTV (subscription), specifically on Smart Television.
Best IPTV apps for TV
Depending on your TV brand, you may be open to varieties of IPTV players or be restricted to very few, thanks or no thanks to your Smart TV maker.
Please note, Television brand makers are not responsible for the majority of apps we see on their app content stores. Just as it is for Android (Google PlayStore), and Ios (Apple Store), there are software developers who have taken up the business of app development for smart devices. However, the quality and popularity of a TV brand, tend to determine how wide users are, to options. TV App developers (just like you and I) tend to put their efforts into what is worth it. This means; if your TV brand/model is not in popular demand, app developers might not have bothered developing apps for such TV brands or models.
What is the Best TV Brand for IPTV
Good question.
Here, I would recommend the choice of TV (brand) that you should go for, in case you are only just considering one, or perhaps you are open to changes.
Now, LG and Samsung are the top TV brands that could give you significant options for IPTV players from their content stores. A search for "IPTV" (only) on the LG content store, for instance, would give you tens of options, while similar search on TV brands such as Maxi may limit you to lesser options (3 or 4?). Even TV brands such as Hisense (perhaps some models) may limit you to just one or two. In fact, there are TV brands that don't have a single IPTV player in the store just yet.
Whereas, if your TV brand/model doesn't have an IPTV app, you may not be able to seamlessly stream IPTV on your Smart TV, unless you'd go for IPTV box. IPTV box is any form of external device (simply put, decoder) attached to your TV to carry out smart functions; functions including making IPTV streaming possible. There are ranges of IPTV boxes you may want to opt for, in case your TV brand or model doesn't give you other choices or the kind of choice you wanted.
Note: you must have an IPTV subscription to be able to use an IPTV app. IPTV apps only allow end-users to watch their content using the Xtream Code API, M3U playlist or similar details provided by a IPTV provider/reseller. These details are commonly provided at the point of subscribing to an IPTV package/bouquet. If you need more information on how to subscribe to IPTV (or to get Xtream Code/M3U), you may want to talk to us now.
What are the best IPTV apps for Smart Television
Here are my top picks and reasons why
IPTV Smarter Pro
IPTV Smarter Pro is arguably the most universal and dynamic IPTV player for Smart TVs, most of all, it's a free IPTV app for Smart Televisions. However, not all IPTV providers may be supported using Smarter Pro, as the app subscription is at the provider's level, not you (the end consumer). Some IPTV providers probably did not make provisions that enable their service (Xtream Code API, M3U playlist) to be supported/or streamed with the use of the Smarter Pro app on TV. Before you subscribe to an IPTV provider/reseller, you may want to confirm if their platform is supported by IPTV Smarter Pro, by requesting a free trial, or any other means of assurance.
Smarter Pro is supported by TV brands such as LG, Samsung, Sony and more.
IPTV Smarter Pro is also available on Windows (PC), Android and Ios.
DupleCast
IPTV Duplecast is one of the most user-friendly IPTV media players which you can use to enjoy your IPTV subscription/media content on your smart TV.
Duplecast is not a free app, but a token of just $3 is enough to take care of your usage for a year. Even better, you may be getting up to 3 years of usage for something under $6.
Duplecast is supported by Television brands such as LG, Samsung, Maxi and maybe more.
It appears the only downside to the app is that it doesn't really support EPG (EPG –Electronic Program Guide is a feature which allows IPTV to display TV Channels program guide in the user interface). This means, with the Duplecast app, you may not be able to see what TV program is running on a particular TV Channel. This is unlike IPTV Smarter Pro and SmartOne IPTV interphase which give you insight into the program schedules of the listed TV Channels.
SmartOne IPTV
This is my preferred IPTV App on Smart TV. SmartOne IPTV, for some reason, is seamless for me to use; the colour interphase options make it even kinda cooler. Now in partnership with Naira IPTV, Nigerian first indigenous IPTV app reseller, this app powers universally any valid IPTV details (XTREAM CODE, M3U). This means you could purchase this TV app and be able to use same anywhere in the world whilst enjoying the same features and qualities.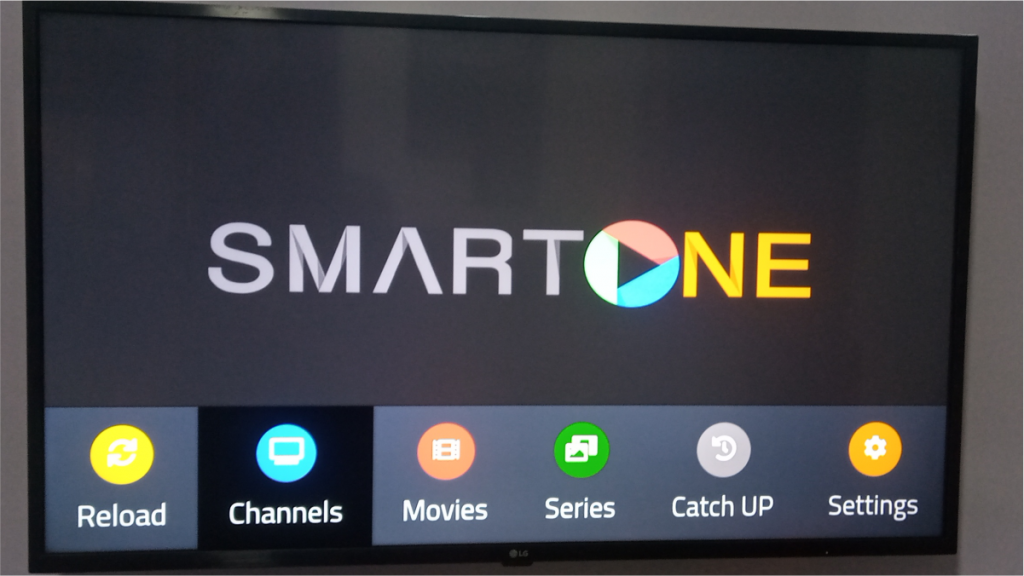 Supported by LG, and Samsung brands, some Hisense and Panasonics, SmartOne and Naira IPTV is not a free app for Smart Television as the subscription ranges from 2,000 Naira (plus) for yearly activation to something around 10,000 Naira for lifetime activation. If you'd like to know more about the Naira IPTV player/app, you may want to get in touch now
MaxPlayer
Max Player is arguably the most advanced IPTV app especially to mention design.
MaxPlayer is not a free IPTV app. Although you can get a 7-day free trial, the app requires monthly subscriptions starting from $1.
MaxPlayer supports LG, and Samsung TV brands.
DuplexPlay
DuplexPlay is arguably one of the best-designed IPTV Apps for Smart TVs. The interphase asides from the fact it's colourful, is at the same time, easy and functional to navigate.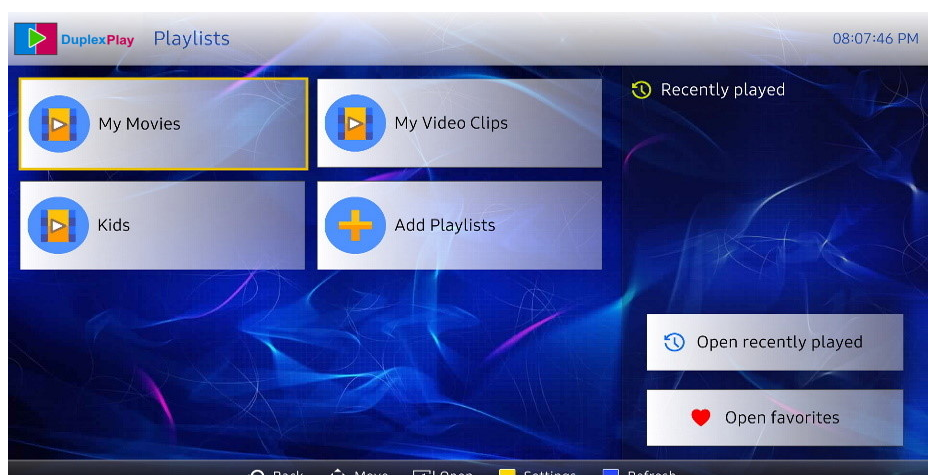 Duplexplay is supposedly a premium app, but due to impersonators/unauthorized websites/social accounts selling their products/content which deceives end-users, they have stopped selling new DuplexPlay activations (new licenses).
So, that's about it!
Pretty much, you don't need as many IPTV apps to enjoy your streaming experience on Television. As a matter of fact, as you get along, you get to realise you are only fixated on a single app, anytime you are ready to stream. My personal choice, for instance, has been the SmartOne IPTV, and asmuchas how tempting the IPTV Smarter Pro User Interphase had been, I kinda already gotten used to the SmartOne IPTV, as I found it to be efficient enough and seamless to navigate. Whereas I've recommended the same app to a number of contacts and for some, their feedback was that the app (user experience) is not it. Technically, what I call food is like poison to them ?.
So now you may be wondering what way to go on IPTV player, why not just check them out one after the other, you may just get stuck with one along the way.
Cheers!
If you want the best IPTV service and subscription price in Nigeria, you may want to reach out to us for recommendations.