Social Media Marketing Tips for 2021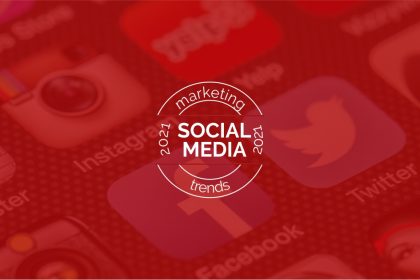 It is no news that social media is key when it comes to digital marketing, as the platforms provide you an avenue to push your business to reach your target audience, even at a low marketing cost. However, there may not be a standard to how you play the game on those fields. Those who want to shine with their social media marketing in 2021 (and probably in the years beyond) should be ready or willing to beat the ever-changing trends, using their business initiatives/strategies.
A handful will be changing in 2021 on how marketing will be done on social, but who will be the ones having the ice to their cakes.
In this post, we are going to show you some trending but important tips for social media marketing in 2021. These would help you leverage social media platforms to boost your business among unending competitors. These tips have helped us so far in keeping our users engaged (with respect to business pages we managed), and we have no iota of doubt that they will help you to improve your business via social. "If you do not do it right, you are likely to miss the leads and results"
While our number one tip for social media marketing is prioritizing your customers, we encourage you read through to the end, so that you do not get half-baked information on how to boost your business in 2021 using social media.
Clearly define your business goals
The first thing you should focus on while setting out your social media plans is to define your business goals on the platforms. But then, the same applies to any other plans you may be having for your business during the course of the year.
We can't seem to wrap our head around the reason why one would rush to launch a social media campaign under the pressure of having an "online presence" for their business without laying down a defined business goal.
To have a successful social media marketing strategy in 2021, you want to make sure you make them specific and measurable.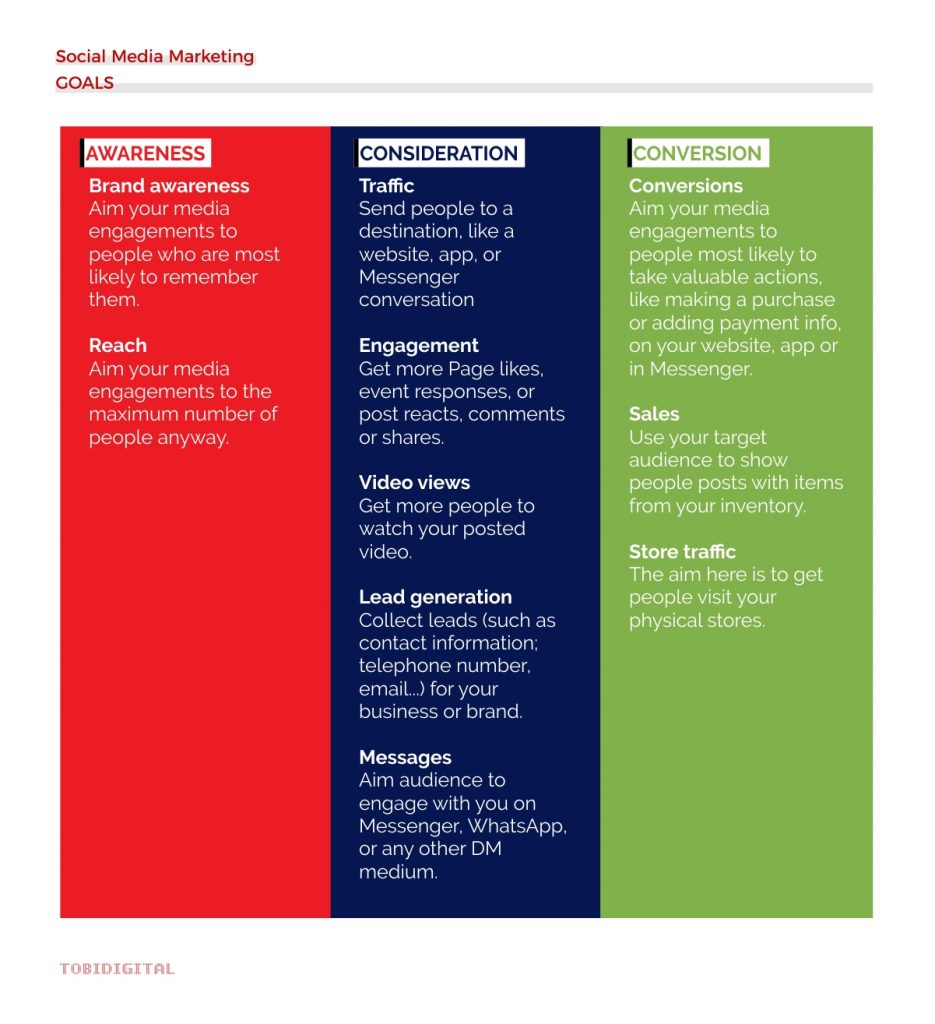 Know more about your target audience
Engagement is key for social media marketing, no matter the platform. If you are serious about boosting your conversion rate on social media for your business, then you need to connect and engage with your target audience.
Knowing more about your target audience, inside and out, does not mean you have to become sherlock holmes.
Understand what the needs of your users are and what they desire. This puts your business in the best position to gain conversion and have a successful social media strategy even among competitors.
If you want to know what it takes to understand your audience and engage them effectively, you may want to speak to an expert here.
Stick to a content calendar
Have you ever studied businesses that are excelling with their social media strategy? One thing we can learn from those big guys is that their post looks scheduled and well slotted for each season and periods; in short, more organised.
This is because they maintain a well-planned social media content calendar template. But this could be one big boost for you to stay organised when it comes to content creation for your social media pages, such that you have every of your publication planned and scheduled for the right time and/or day through the year. This will help you greatly in keeping users engaged with you/your business through feeds, stories, watch, etc.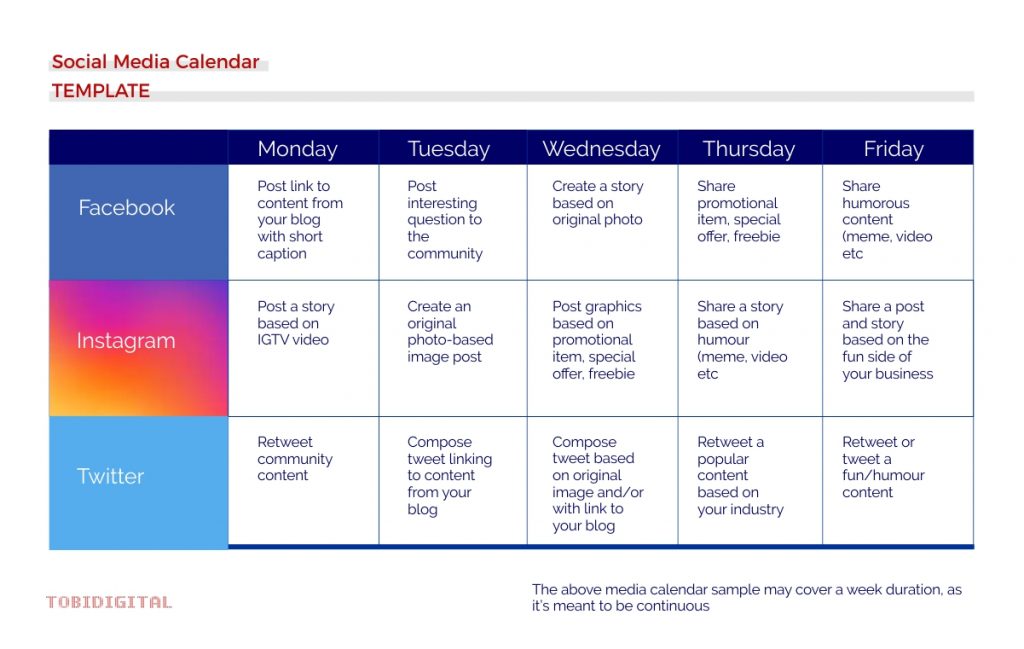 But we also understand coming up with content ideas can be something rigorous or uninteresting. Therefore, you may want to engage an expert in helping you with your social media calendar, content ideas as well as creation or management.
Ignore the views, focus on engagement
We have seen brands with a huge number of followers on social media, but the engagement they get for their content releases tells a different story. We are sure you must have seen such too.
When it comes to social medial marketing, another important thing you should know is that it is not really about the number of views or followers, as you should be focused more on the engagement you get as feedback, either in comments, enquiries, DMs and increased followership. These are key indicators that your content are performing; that your audience is feeling the vibes or that your content is adding values.
But then, strive to maximize your results by responding well to comments and queries left by your audience. Be human, warm and be friendly. Don't be a marketing to ghosts!
Leverage on Facebook Analytics, Instagram Insights
Paramount will be an understatement when describing the position of Facebook analytics for social media marketing. It is the best way you get to understand how your users engage with your business pages and take other measures.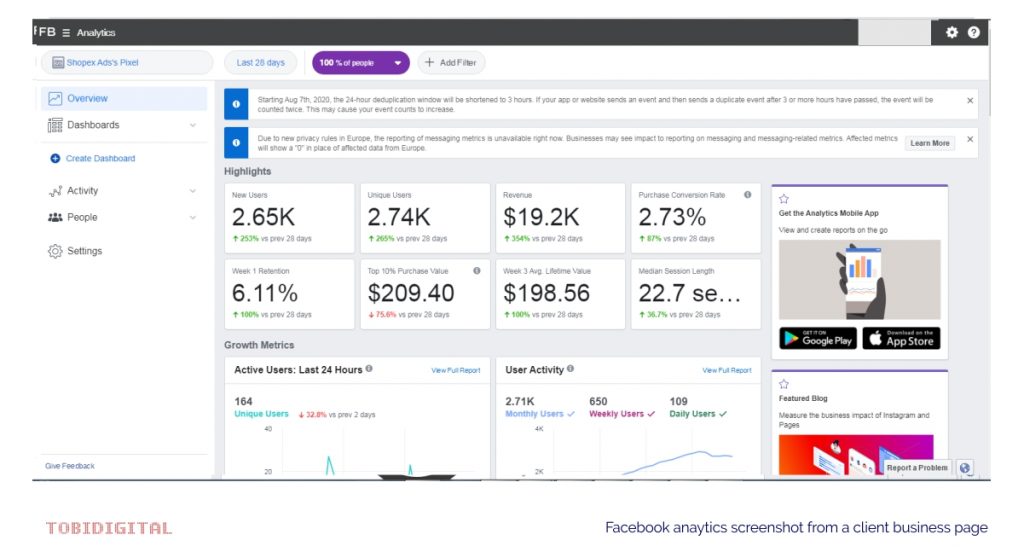 Facebook Analytics tool can also capture your online store/website analytics through pixels and helps you understand how to optimise promotions through the performances, as you get access to the insights of your customers' journey across your pages (both Facebook and website).
You may want to download the Facebook analytics app for android, here, and for ios, here.
But then, you can also get insight from Instagram from your IG mobile app. Please note you must on business mode to be eligible for the data.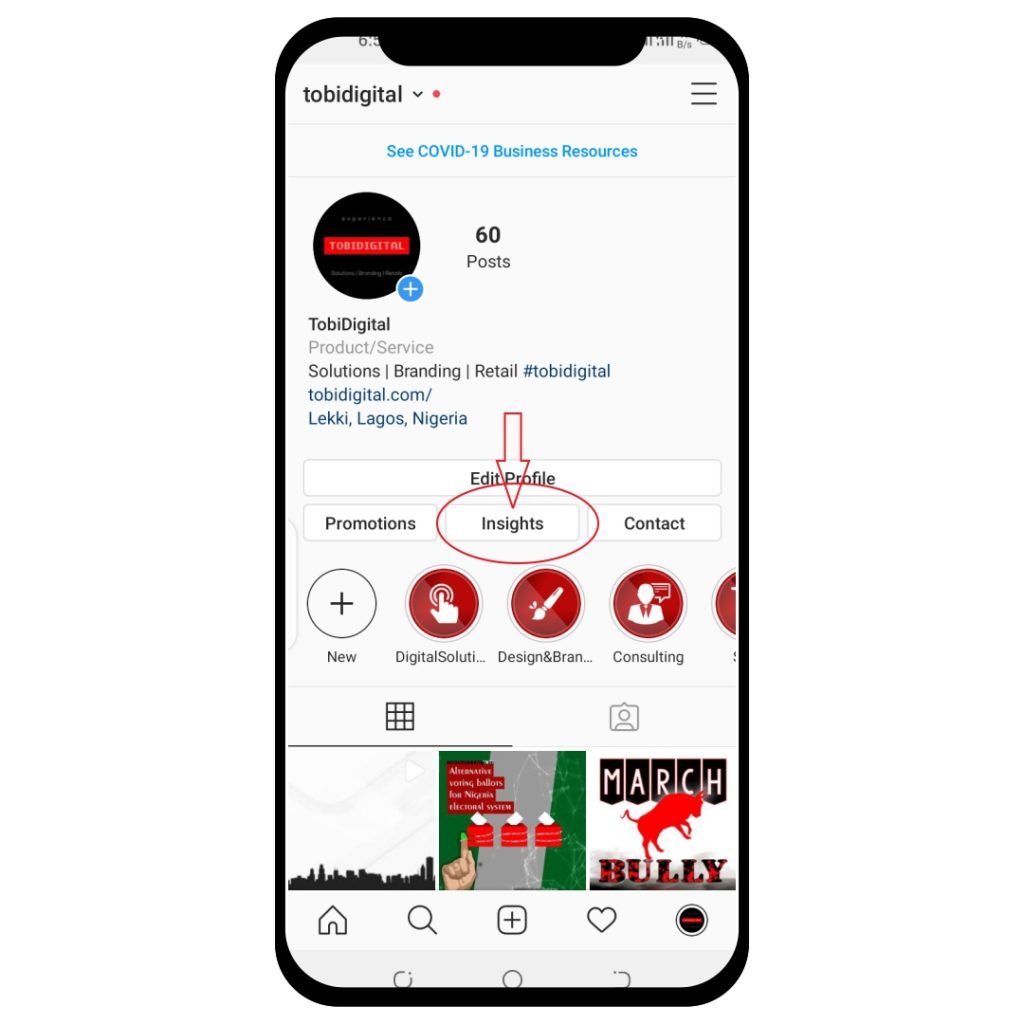 There's also a statistics side of your Twitter engagements.
Optimise your social media Business Page
People are more attracted to what they see than what they read, this is why you need to keep your social media pages branding and (content) engagements as attractive as it can get. Content goes beyond the text, but the graphics (photos and artwork/designs), the streaming content (videos and podcasts). All these would be valuable to your media engagement and overall impression on social media.
This is why it may be necessary you go professional in some parts, as you may not be able to do it all. You want to engage a professional graphic designer, video editor, and photographer to help out in parts, even a content writer.
Do not neglect your Monthly ROI
After all being said has been done, your ultimate is to get rewards for your marketing efforts and investment. Depending on the goal(s) you are pursuing, your turnover will determine what's working or not, and what to optimise and/or improve.
Take a peek into your competitor's social media page
Despite running your own race, there's also a need to be on the lookout for competitors' profiles and other brands/businesses you admire online. Remember you are not necessarily doing this to compete, but to learn and improve your marketing approaches.
While at it, try identifying the posts of your top-performers. Examine the structures and strategies they use and what you can pick to enhance your social marketing going forward.
Spying on your competitor's business' social media pages is also a great way to know the type of content your audience likes.
In conclusion
New businesses and well-established businesses are using social media to grow their audience, get conversions, and most importantly, increase their brand popularity and impact sales.
It can be a daunting task implementing the tips herein, but the results thereof can be quite rewarding. Not to mention that using social media effectively is an easy way to connect with people and grow your brand organically.
Whether you are a newbie to social media marketing or you have been in the business for decades, these tips are what you need to improve your social media acumen and reach your target audience in 2021 and beyond.