Leveraging search engine for organic traffic cum sales on your eCommerce website
TOBI OLABOYEDE
Many times and often, we receive orders from anonymous, looking to buy one or two things we enlisted on our eCommerce website. How these contacts find us, Google knows.
You may be wondering if it's such a big deal, but to think of the competition we face today in the mix of e-commerce giants in Amazon, Alibaba, Jumia and Konga among others. Appearing among the top on the search engine (for product search) is more becoming a tough shot. Nah, no one gets there by chance these days, as you have to tussle for a spot.
But...
Why Search Engine
As of January 2020, there were 4.54 billion internet users across the world, representing a penetration rate of 59% of the global population. It was previously estimated that this figure would reach 53.7% in 2021, showing that the rate of growth has picked up since 2017.
Google search is the most visited website and so, it's definitely taking a chunk of web users from the current and projected figure of internet users.
Over 3.5 billion searches conducted a day
One in six people on the planet use google
18% of local mobile searches lead to sales on the same day
78% of local mobile searches result in in-store purchases
According to Brighedge, 51% of website traffic comes from organic search results. Although in our own case, over 80% traffic hitting our sites (tobidigital.com and store) is from the search engine
So the question is how does one compete in the midst of the already established, popular and reputable eCommerce brands on the search engine?
Strategic Content Marketing
Content is more becoming the language in today's digital market. Unless you have the advertising budget to shove your brand in the face of the internet community, there are hardly many shortcuts one can take to reach the spotlight.
Although big eCommerce brands spend ad budget ontowards paid search marketing. Exclusively, there's a term in SEO called "Authority", and this is what big ecommerce platforms like Jumia and Konga have been able to have claimed over the years. These platforms have now attained a level of authority on search engine due to the volume and quality of their content, but reputation, branding and years of service.
But how do you create content that is relevant to the search engine?; such that would enhance your ecommerce brand/website visibility on the search engine and compete with the big league on top of the search, overall increase organic traffic to your eCommerce website in 2020 and beyond?
Unique and quality/useful content
Google webmaster guidelines cannot really overemphasise the part of content originality and quality (albeit together with optimised user's experience) as their key ranking factor(s).
Concise but unique product description
Product descriptions going your estore have to contain vital information, as to what people are looking for, most of all, the quality which Google search could find worthy for its users. You may want to do more by going the extra mile to create something unique, at the same time, loaded with relevant keywords. Why this matters is that content originality (text, images/graphics) is a key ranking factor for your website visibility on Google SERP
Take note:
e-commerce platforms commonly use or source content from product manufacturer/supplier. But you're to know the same manufacturer also feed other online retail businesses, which eventually results in duplicated content across many platforms. 
Perhaps now you may want to sit up and start creating valuable content for your products description.
You may want to hire a hand, and start to create product descriptions that sell to Google. HERE
Further to product description is blogging. This is an entirely different level of content marketing but the could-be game-changer for you to win influence on search.
Creating unique topics relevant to your products could go a long way. The scope is to project the usefulness of your products; what it has to offer, the necessity and guidelines.
Say
You sell weight-loss products on your e-commerce website, then we may be looking towards creating valuable content on the needs to lose weight and how to. Your blog posts have to offer readers a variety of practical guidelines, diets and weight loss products recommendation -but this is where you ship in your in-store weight loss products.
The aim is to prove your niche expertise and probably experience, as you may even cite case studies/testimonials. Say your subject matter centers on "the importance of waist trainer in shedding belly fat", you may want to present your offer in this manner (within the article)
Check out these waist trainers
Your offer may also include other slimming products you have in stock; say, slimming tea, flat tummy tea, etc.
While these go in a blog post, you also find a means to link back to the product page. Even at that, build a link back from the product page to the blog post.
While this rightly informs the decision of your prospects and they probably, in turn, make a purchase, your content quality also helps Googlebot to see your platform as the go-to, for people looking to shed weight. And that's how your website garners relevance on search.
Our case study "on WhatsApp"
Over these past years, we've treated as many topics on the WhatsApp messenger; features, benefits among other solutions WhatsApp has to offer. At the top of it is a page from which WhatsApp users can generate a link to WhatsApp profile, but even text to link.
Till date, these pages are performing highly at top of the Google search, garnering traffic from the pool of search engine users looking to create a WhatsApp link, shorten WhatsApp URL, info on WhatsApp business and API, among others. Most of all, these pages have been of great value to the member of the internet community.
But where do we go from there?
By April 2020, we were able to partner with a WhatsApp API official provider and we now offer WA-API service in Nigeria.
Going forward, we set up a sales pages detailing our offers and more, and within the space of three days, Google has ranked the very page at the top, even with rich snippet.
Deal with that! Yes, many internet users find the Google search as one credible solution source to their critical inquiries, issues and for validation.
Use of Google trends
What's trending is important. For instance, this is the season when many people are searching for face protective mask, hand sanitiser, but for your product business niche (which sells something different), things might not be the same. But daily, a search is being made on Google for one of your store's products and other varieties. Knowing the trend could inform you of what you need to discuss. Moreover, it may also inform your business decision on which product(s) to add to your inventory as well as the right keywords to use for your content.
Google Trends helps you analyze the popularity of top search queries in Google Search, even the ones that are specific to your niche.
Although in term of keyword strings, about 16-20% of searches hitting Google are being conducted for the first time. You may have to determine your content keywords planning, by finding the right balance using popular keywords and the less popular ones. This could take some talents of imagination and curiosity (to know what people may be searching for, or what they may want to search in the future).
Optimised users' experience
Asides content, Google claimed they care about how users feel when they navigate to your website. In May 2020, Google announced Web Vitals - a new set of metrics they now use to measure the speed and user experience of websites. Google says they have added a variety of user experience criteria, such as how quickly pages load and mobile-friendliness, as factors for ranking results.
But even you as a web user would understand how impatient you can be on the web and how seamless you want your experience to be on the web. From site speed to information, we are always in a hurry to skip to the next if we encounter a glitch, even though rich content.
You may want to check on our helpful guides on the recent Google updates on website ranking metrics relating to speed, responsiveness and visual stability, hence to effect user experience on your web.
This is looking long and tedious already, but you may have seen the much reasons why the search engine is a very important traffic source for your commerce website.
Let's finish this!
Although we've diversified our online retail marketing to different platforms, adopting diverse digital marketing approaches, strategies and tools such as social media, third-party eCommerce platforms/marketplace, the Google merchant center, Google Ads, classified ads platforms among others, one unsung hero in the league of our sale funnel have been the Google search.
Although not to discredit these other efforts we put which must have also effect our mileage and most importantly our visibility and ranking on Google Search, there are other intentional approaches we also adopt and other critical measures we take on daily basis.
If you are looking for a hand on content marketing, strategies and web optimization, you may want to reach out to us. HERE
FOLLOW ON INSTAGRAM
Catch up with the latest TIPS in real-time. Raise your brand and marketing game
make a comment or read
STAY IN THE KNOW
Join our opportunity list and get fresh insights, data, inspiration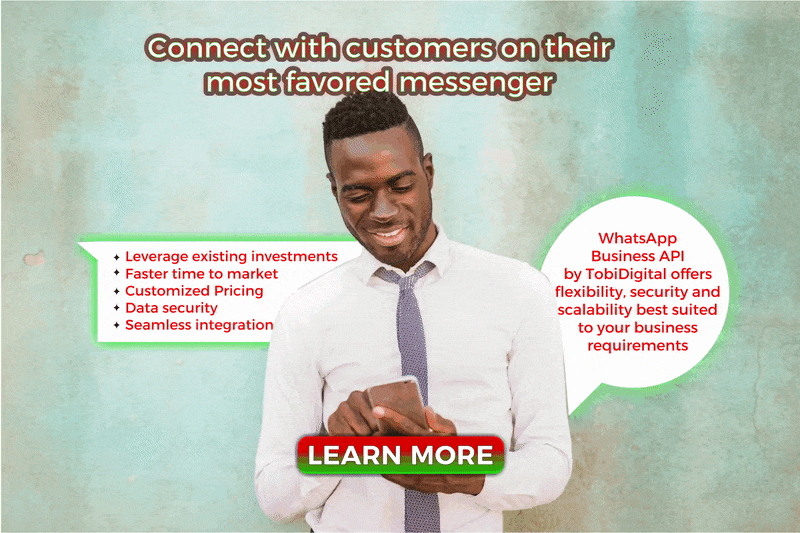 Search Google or type a URL
WHAT YOU CAN READ NEXT
VIEW ALL
TikTok is the 4th most popular social media platform in the world, behind Facebook, YouTube, an...