13 Top Affiliate Marketing Sites In Nigeria (And The 6 Important Things You Must Know About Their Programs)
Enthusiastic Nigerian digital marketers, aware of the potential the internet holds, usually choose to start affiliate marketing because of the little barrier to entry.
However, many don't see much success and often give up because they start on the wrong foot.
This wrong foot is often launching out without a clear understanding of the products or service and its ideal audience, or not knowing how the commission structure of the affiliate site/program works.
Affiliate marketing, like all other forms of marketing, requires that the prospects are capable of buying. It also requires that the marketer knows what they have to gain, so they invest accordingly.
That's why, in this post, we are not only going to give you a list of the top affiliate marketing sites in Nigeria (in 2022), but also their
Reputation
Cost of Signup
Commission structure
Means and time of payment
Marketing Resources (if provided), and
Incentives (if available).
13 Top Affiliate Sites In Nigeria In 2022
Please note that the order of this list is random, and we have included only sites/programs that we are convinced are reputable, gladly welcome Nigerian affiliate marketers, and pay them without any hassle.
Let's dive in.
Jumia KOL Affiliate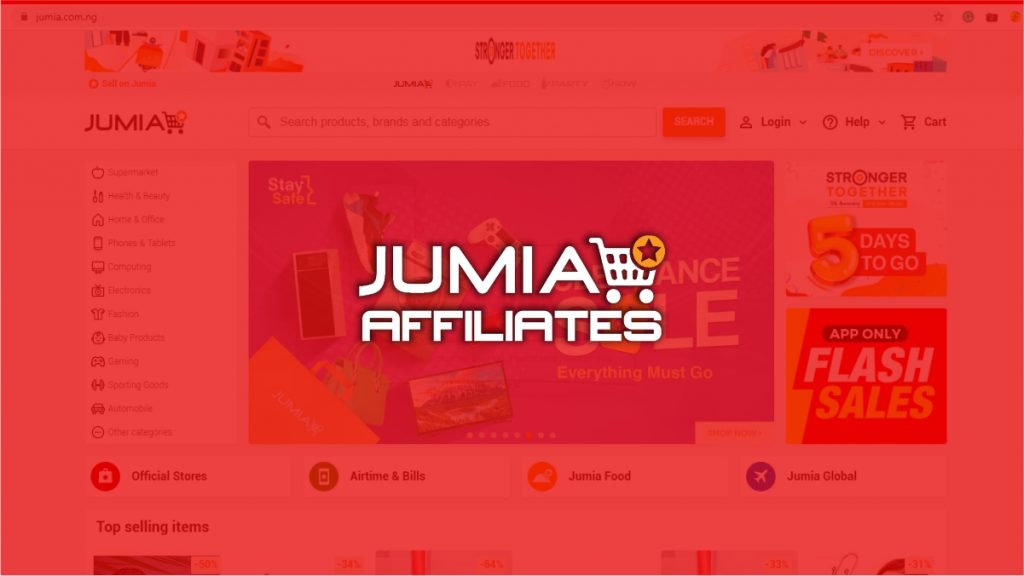 Jumia is currently the biggest eCommerce brand in Africa. They also have a great track record of paying their affiliates timely. Needless to say, the reputation of Jumia in the eyes of the customers also makes sales relatively easier compared to other lesser-known brands.
Signing up for the Jumia affiliate program is free. All you need to do is visit the Jumia Affiliate website, fill out the form, and get started.
Jumia offers commissions as high as 10% on some of its products. And considering Jumia mainly sells physical products, it is a decent commission margin.
Jumia pays its affiliate directly to the bank account in the first week of the following month. Though they have a minimum payout of ₦2,500.
Jumia provides a wide range of marketing materials for its affiliates, including banners, and flyers for free.
Jumia occasionally organises "challenges" for its affiliates and rewards them (usually with higher commission margins) if they can beat the task.
We have a full post on the Jumia Affiliate Program which you can read here.
Konga Affiliate Program

Konga boasts of being Nigeria's number one online shopping mall with over 10,000 partners across the 36 states in Nigeria, including the FCT.
Konga does not charge its affiliates any fee to start up. Simply visit the Konga Affiliate website and sign up to get started.
Konga pays up to 9% commission on some of its products. Although there are thousands of products with different commission margins.
Konga Affiliates must have a minimum of ₦5,000 in their account before requesting a payout – which is paid directly to their bank accounts.
Banners and flyers are freely provided by Konga.
Konga also has something known as "Sponsored Contract" where they pay up to 70% of the profits from contracts affiliates bring. This contract must be with a reputable corporate organization.
We have a full post on Konga Affiliate Program which you can read here.
ShopEX Affiliates Program

ShopexTV is Nigeria's largest TV Shopping Operator using Television to sell innovative products for everyday life. Being the sole distributor in Nigeria for Copper Chef, the Power AirFryer XL and the Nutribullet amongst others, ShopEX recently rolled out its affiliates program for which partners can earn up to 20% commission on sales proceeds.
ShopEX does not charge its affiliates any fee to sign up. Simply visit the ShopEX Affiliate website and sign up to get started.
ShopEX pays up to 18% commission on some of its products. You could be earning a high commission margin on their range of product collections.
ShopEX Affiliates does not have a minimum amount you must have acquired to cash out your earnings. You get paid for every product you sold.
ShopEX does not provide affiliates with Banners and flyers at the moment but with resources/or tips via mail.
Unlike Jumia and Konga, ShopEX owns and manages its stock inventory, so there are better chances you could be more profitable through the affiliate program.
Bet9ja Affiliate Marketing

Bet9ja is one of the biggest online bookmaker companies that offers betting on major sporting events and operates in Nigeria.
Bet9ja does not charge its affiliates any fee for signing up
Bet9ja pays a 20% commission of the Monthly Net profit of all customers an affiliate brings.
Affiliates can withdraw a minimum of ₦1,000 and a maximum of ₦9,999,999 within 24 bank hours which roughly translates to 2 working days. You can learn more about their payment terms here
Bet9ja also supports direct bank deposits. But offer little/no marketing resources.
Bet9ja offers the biggest signup bonus of ₦100,000. Though terms and conditions also apply.
Bet9ja Affiliate Programme also offers members a 50% commission margin in the first month of joining.
1XBet Affiliate Marketing

1XBet is a very popular online gambling company that has been in existence since 2007. They even briefly sponsored Chelsea FC and Liverpool FC.
1XBet doesn't charge its affiliate any signup fee.
Affiliates earn at least 25% of the profits 1xBet makes from the customers they refer.
1XBet pays its affiliates every week with a minimum withdrawal balance of ₦300.
1xBet also offers a lifetime commission on each customer. This means affiliates will continue to receive a percentage of commissions from all the customers' bets, for as long as they keep betting on 1xBet
Travelstart Affiliate Program

Travelstart is an African online travel booking website founded in 1999, which offers flights, hotel bookings, car rental, vacation packages, and other travel services.
Affiliates earn up to 70% of the airline commission or profit with every paid booking made through them.
Travelstart pays its affiliates 2 to 3 weeks after the end of each month.
Wakanow Affiliate Marketing Nigeria
Wakanow ranks among the top Travel companies in Africa with a partnership with Virgin Atlantic.
Wakanow charge it's affiliated ₦20,000 to signup
After signup, Affiliates can sell highly discounted travelling products on Wakanow online and offline platforms at whatever profit margin of their choosing.
Plus, the affiliate gets 50% percent of the "affiliate registration fee" each time they recruit another affiliate.
PiggyVest Referral Program

PiggyVest is a secure online savings platform that makes saving possible by helping its customers practice discipline in growing their savings. Founded in 2016, PiggyVest is registered with the Federal Government of Nigeria and also operates as a Microfinance Bank – endorsed by the Central Bank of Nigeria.
For each completed customer registration, PiggyVest pays ₦1,000 to both the affiliate and referral.
The payment is first made into their SafeLock account and becomes available for withdrawal after 10 days.
They offer little/no marketing resources.
PiggyVest offers the opportunity to invest money in various ventures and get up to 25% return on investments. Saving money may also attract the interest of up to 13%.
CowryWise Referral Program
Cowrywise is a fintech startup that helps Nigerians save and invest money regularly. It is licensed by the Securities and Exchange Commission (SEC) of Nigeria; and was founded in 2017.
Their commission structure is a bit complex as it has several levels. Affiliates can make ₦250 per valid referral for a start. As campus ambassadors, affiliates earn ₦350 per referral. And as corporate ambassadors, they earn ₦500 per referral.
The person referred also earns the exact commission; making referrals much easier.
However, they don't provide many marketing resources except the guidance on their blog.
As an incentive, affiliates are rewarded with one fee waiver each time someone signs up and saves/invests up to ₦5,000 with their referral code. A fee waiver lets affiliates invest in mutual funds at zero cost. The referred customers also enjoy the same fee waiver.
Qservers Affiliate Program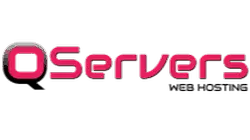 Qserver boasts of being one of the most affordable web hosting providers in the Nigerian market. It was established in 2004.
Affiliates earn ₦500 for every domain name, hosting or SSL bought through their affiliate links.
Affiliates can withdraw their funds directly to their bank account once it gets up to ₦3,000.
Qservers freely provides banners and textual links to aid their affiliates to make more sales.
Qservers also credits their affiliates' accounts with ₦500 for joining.
WhogoHost Affiliate Program
WhoGoHost is a web hosting and domain registration service provider for Africa, founded in 2007.
They pay affiliates up to 15% on every paid shared hosting account, email hosting, WordPress hosting & site builder, as well as up to 5% on every paid cloud hosting, reseller hosting account & bizgrowth account.
WhogoHost also pays their affiliates ₦500 for joining.
ExpertNaire Affiliate Program

ExpertNaire is a digital marketplace that helps creators of digital products get more sales and connect with more customers. It was founded in 2018.
ExpertNaire charges a signup fee of ₦10,000, which must be renewed annually.
ExpertNaire houses hundreds of digital products (including books, tutorials, courses Etcetera.) and has different commission margins on those. However, being solely digital products the commission margins are usually very high – sometimes as high as 80%
ExpertNaire pays its affiliates weekly (every Friday). However, they must have a minimum of ₦5,000 to request a withdrawal.
Most products hosted on ExpertNaire come with great sales materials – most times including videos and copies – which makes sales much easier for the affiliates.
ExpertNaire also organises challenges and rewards its top affiliates with money, cars, trips, and more.
Selar Affiliate Program
Selar is a free eCommerce platform that enables creatives & entrepreneurs to sell their products (both digital and physical) across borders with ease. It was founded in 2016.
Selar doesn't charge its affiliates any signup fee.
Affiliate commission is usually dependent on the percentage the Vendor (i.e owner of the product listed on Selar) chooses to give. But since there are many vendors available, affiliates can easily choose products with better profit margins; this also encourages the vendors to offer better commission margins.
Affiliates can request a withdrawal as long as their balance is above ₦100.
Currently, Selar supports payments in eight currencies (USD, GBP, NGN, KES, GHS, TGZ, UGX & ZAR), which means affiliates can easily sell to an international audience without any hassle.
Final Thoughts: "Is Affiliate Marketing Worth It?"
Most internet marketers feel reluctant to venture into affiliate marketing because they think it is saturated or too competitive. But that's not correct.
With new businesses springing up daily, new products are being created, and customers expand their pallets. This means, there is always room for more marketers to sell even more products.
So, if your question is "is affiliate marketing worth it?" or "is affiliate marketing still profitable?". The answer is "Yes!".
Affiliate marketing is still profitable in 2022, and will continue to be in 2023, 2024, 2025, ad infinitum.
And the above "11 top affiliate marketing sites in Nigeria" may just be good enough options to choose from.