How To Make Your Small Business Go Viral on TikTok
TikTok is the 4th most popular social media platform in the world, behind Facebook, YouTube, and Instagram. As of April 2023, TikTok has been downloaded over 3 billion times, and has over 1 billion active users worldwide, with over 60% of its users being Gen Z (i.e. under the age of 30).
TikTok is a short-form video-sharing platform which at first allowed users to only share 15 seconds videos. However, TikTok now allows users to create and share videos of up to 10 minutes long and supports sharing single images, carousels, and stories, as well as going live. New features are constantly being added, and users have been reported to spend an average of 90 minutes per day on the app.
Needless to say, TikTok is a great platform for small businesses to reach a new and vibrant audience. And, interestingly, TikTok has made special provisions for business owners to use their platform to reach, serve, and interact with users through the TikTok Business Account.
What is a TikTok business account?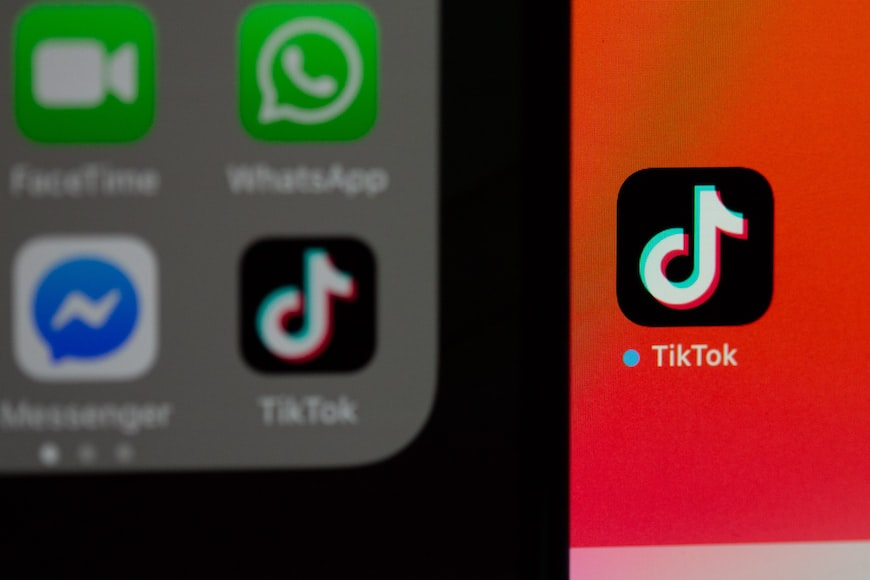 A TikTok business account is like the normal TIkTok account which you get by signing up with your phone number and email address, except that it comes with extra features such as access to robust analytics and an Ads Manager; as well as the options to have branded content, add an email address as well as a link in your bio.
Analytics: Help you track your performance on TikTok, including how many people have viewed your videos, how many followers you've gained (or lost), and how much engagement you're getting (in the form of likes, comments, saves, and shares).
Ads Manager/Promotions: Help you run ads on TikTok to reach more people.
Branded content: Helps you partner/collaborate with other brands.
Website link: allows you to add a website link to your profile, which makes it easy for people to visit your website. However, you must have up to 1,000 followers to do this. To add a web link simply

Open the TikTok app and go to your profile.
Tap the three dots or dashes ( ☰ ) in the top right corner of the screen.
Select "Edit Profile."
Scroll down to the "Website" section and enter your website address.
Tap "Save."

Email address: Helps make it easy for people to contact you. To add an email address, simply

Open the TikTok app.
Tap the profile icon in the bottom right corner of the screen.
Tap the three dots in the top right corner of the screen.
Tap "Edit Profile."
Scroll down to the "Contact" section and enter your email address.
Tap "Save."
In other words, as a creator or business owner, having a Business TikTok account is better than having a normal TikTok account as it gives you more features, but this does not mean you will get more views because you switch to a business account. However, having a verification badge on TikTok can increase your visibility, authority, credibility, and opportunity on the platform. In case you don't know, the verification badge is a blue check mark that appears next to a user's name (in search results and on their profile page). This helps users know that your account is real/legitimate, especially when there are other accounts with similar or exact names as your account.
Why you need TikTok for your business ASAP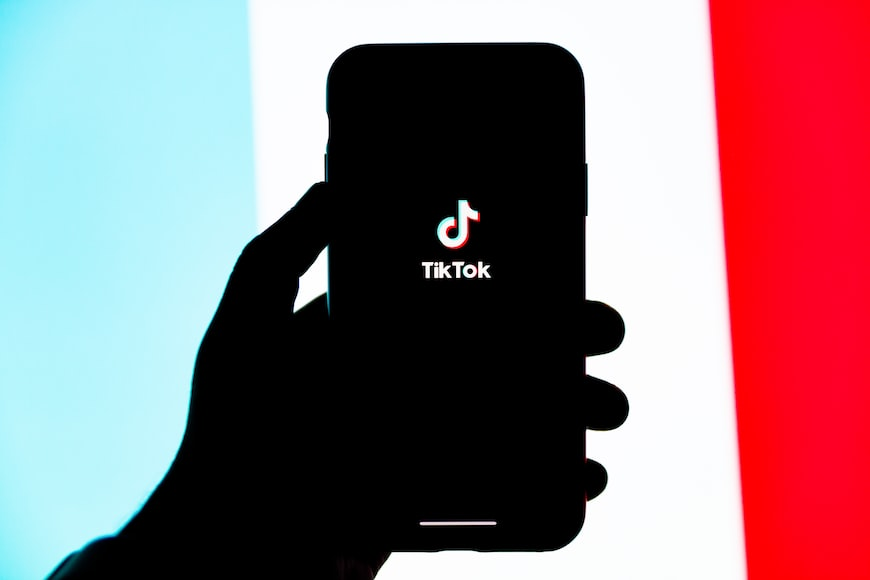 Apart from the 1 billion active users on the platform, the fact that simple, raw, and non-edited videos do very well on the platform also means it is relatively cheaper to create content. It also means business owners can conveniently share personal stories and experiences, as well as product reviews and directions in their videos, which builds trust, and engagement, and eventually leads to sales.
Another great feature of TikTok is that you can go viral without having many followers. The first video I ever posted on TikTok got over 500 views. And, I've seen creators who got hundreds of thousands of views on their first post.
The reason for this is that TikTok does not show content based on how many followers a creator has but on the interest of the users. So, if there are already 100M people interested in the sort of content you create, if you hop on TikTok today and create that content on your brand new account, TikTok will recommend it to some of those 100M people; and if they seem to like it, it shows it to more of them.
Hence, the challenge on TikTok isn't so much on getting followers, but on creating the sort of content that will resonate with your target audience, over and over again. It is also possible to reach out to influencers (other content creators who have built a reputation in a niche) and pay them to endorse your brand, product or service.
This means, anyone who wants to promote a business, product, or service, can succeed on TikTok if they can clearly define their audience, and create quality content consistently.
Below is the list of benefits of having a TikTok account for your small business:
Reach a wider audience: TikTok has over 1 billion active users worldwide, and the number is growing. This means that you have the potential to reach a large audience with your content. TikTok also has users from all over the world which means you have the potential to reach a global audience with your content. You can even target your content to specific countries or regions by using the "Location" feature when you create your content.
Build brand awareness: With the potential to reach a wider audience, also comes the potential to build brand awareness for your business. When people consistently see your content, they will be more likely to remember your brand and what you do. This is simply the mere exposure effect at work, and if you are strategic, you can come to be known for something.
Generate leads: When people see your videos, they may visit your profile to learn more about you, your brand, or your offer (products or services). Thanks to the option of adding an email or website to your profile, you can get them to visit your website or contact you for more information or to get a lead magnet.
Drive sales: You can promote your products or services in your content for people to purchase them. You can also run ads on TikTok to reach more people. You could also pin posts that explain your products or services on the top of your profile so that visitors can see them when they visit your profile.
Connect with customers: You can easily reply to comments on your posts, and even create more content based on comments (tagging the specific comment so that the person gets notified). This is besides the ability to chat one-on-one with users who message you. All these help you build relationships with your customers and improve their loyalty to your brand.
Get feedback: You can ask viewers questions and get their responses in the comments section. Sometimes, viewers can give you feedback indirectly by complaining, liking, saving, or sharing your content. All these will help you improve your content, products and services to better meet the needs of your customers.
Leverage influencers: When influencers endorse a product or brand, their followers are more likely to buy it. You can reach out to them, and make them an offer – this could be offering them money, or free products or services in exchange for promoting your brand on their TikTok account.
Track your results: Thanks to the analytics TikTok provides, you can easily track the performance of your videos and campaigns. This information can help you learn more about your customers, improve your content and make better decisions about how to promote your business on TikTok.
How to set up a TikTok business account:
Setting up a TIktok business account is free and easy. To set up a TikTok business account simply
Download the TikTok app from the App Store or Google Play.
Create a new account or sign in to an existing account.
Tap on your Profile tab in the bottom right corner of the screen.
Tap on the three dots or dashes ( ☰ ) in the top right corner of the screen.
Tap on "Settings and privacy."
Tap on "Account."
After that, if you see "Switch to Business Account", you have a Personal Account, so tap on "Switch to Business Account.". But, if it says "Switch to Personal Account", it means you already have a Business Account.
Follow the instructions to finish setting up your business account.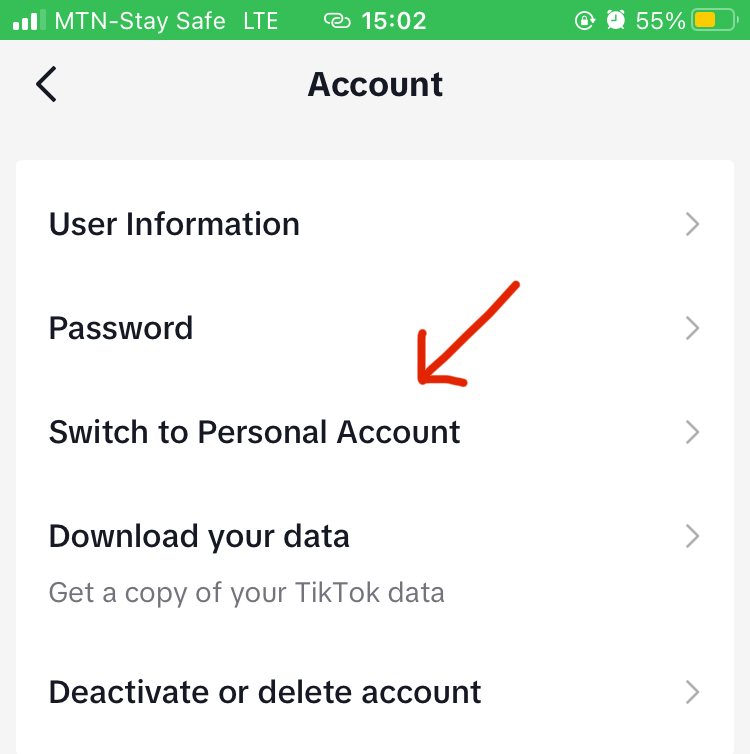 But if you're using your computer:
Visit the TikTok website.
Sign up, or sign in to an existing account
Click on your profile picture on the top right
Click on the Setting tab
Scroll down to the bottom. You should see a Business account tab
Toggle the switch to switch between business and personal accounts.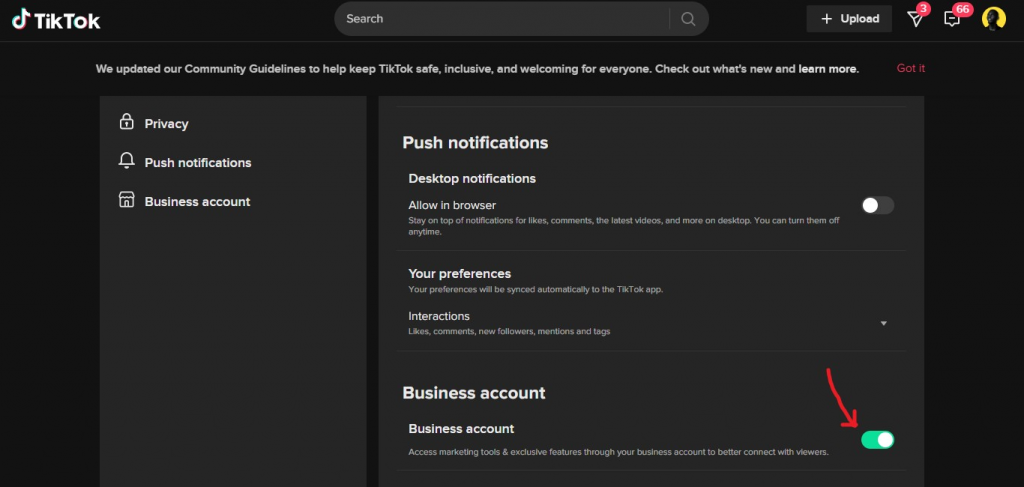 How to go viral on TikTok overnight
If you are looking to go Viral on TikTok overnight, you need to pay attention to your content, the algorithm (or what works on TikTok), and what is trending at the moment.
Understand The TikTok algorithm?
The TikTok algorithm is constantly changing, but some of the factors that are always taken into account include:
User interactions: The algorithm takes into account the videos that users have liked, shared, saved, commented on, and watched to the end. The more viewers take these actions, the more your content is recommended. Needless to say, you can encourage viewers to like, comment, save, and share your content.
Video information: The algorithm also considers the information about the videos themselves, such as the nativity of the video (i.e. if the video was originally uploaded to TikTok, or reposted from another platform), quality of the videos (i.e. if the video is HD or low quality), the audio track used (i.e. if the audio is original, trending, or against community standards), and the creator's account (for example, if the video related to your niche).
The hashtags that you use: Hashtags help tell the algorithm what the video is about, and are a great way to be found when people are searching for the hashtag.
The keywords in the video: The things you say in the video, as well as the texts that are shown in the subtitle (especially TikTok's native subtitle/texts/captions), also tell the algorithm what your video is about, so it can recommend it to interested persons. So, it is wise to do your keyword research before creating content so that you use exactly the words your audience is using.
The audio tracks that you use: If you use trending audio, chances are that your content will be found by people who are seeing other (viral) videos with the same audio.
Your language: If your content is in Chinese, there is little chance it will go viral for an English-speaking audience. So, the language also matters.
Your location: The location you shared content from also has a huge influence on who it will be shown to. For instance, if you are in Nigeria, and open a new TikTok account, you will instantly start seeing videos of other Nigerian creators even before you start engaging or searching for any specific type of content. However, this does not mean your content, once understood by the algorithm won't be shown to people in other locations around the world.
Create Amazing Content:
On TikTok, content is not just King, but the entire kingdom. Your content MUST be amazing, or else users will quickly swipe away to consume other awesome content. As a rule of thumb, if you are not getting up to 1k views on a piece of content, then you need to improve your content game.
How do you do this?
Use a high-quality camera: A high-quality camera results in high-quality video. The camera on your iPhone can do the trick if you're just starting out, but if you can, invest in a digital camera.
Record in good lighting: Good lighting is essential for creating clear videos. If you're recording indoors, ensure you use artificial lights to create a well-lit environment (ring lights are great). But, remember that nothing beats natural sunlight.
Use hooks: Hooks are things you do to grab the viewer's attention and make them want to keep watching. It is best to use them at the beginning of a video, and subsequently throughout the video. Some common hooks include: Asking a question, making a bold or contrarian statement, showing or saying something unexpected, telling a story, and so on
Use pattern interrupts: Pattern interrupts are devices that break the viewer's expectations and stop them from scrolling away. Some common pattern interrupts include: using a different or unusual camera angle, transition effects, pictures of famous people, changing the music, adding a sound effect, and so on
Use a good microphone: A good microphone will make a big difference in the quality of your audio. If you can, invest in a microphone that filters the noise, focuses on and boosts your vocals, then get it.
Record in a quiet environment: Background noise can be very distracting and annoying. If you can't find a quiet place to record, try using a noise-cancelling microphone or use audio editing software to suppress the noise.
Add subtitles to your videos: Subtitles can be helpful for people who are hard of hearing or who are watching your videos in a noisy environment. Sometimes, people may simply love to read the words as you say them too.
Edit your videos: You can use trending filters, cut off mistakes and prolonged silence, and add stickers to make your videos more interesting. If you have good knowledge of video editing, you can do color grading, and so much more to help your content stand out. You can also hire a video editor to help out.
Link your content: You can create contents that are broken into parts, and post them separately so that you can inform the viewers that they should follow you to see the subsequent parts or check out your profile to see the other parts.
Be yourself: People can tell when you're being genuine, so don't try to be someone you're not. Just be yourself and let your personality shine through in your videos.
Leverage Trends:
Trends are not hard to find. In fact, for something to be considered a trend it has to be all over – in your face. Trends can come from celebrities and other prominent people, the economy, popular culture (like music, movies, and shows), events, and so on. Leveraging trends simply means creating content that alludes to or relates to the trend. This could mean using sound, pictures, words, filters, or whatever is associated with the trend to create content.
Leveraging trends is great because it
Increases reach and visibility: When you create a video that is based on a popular trend, it is more likely to be seen by more people. This is because TikTok's algorithm prioritizes videos that are related to trending topics.
Increases engagement: This is because people are more likely to watch, like, and share videos that are related to things that they are interested in. And, by definition, trends are what many people seem to be interested in.
Of course, this does not mean you should hop on every trend that comes your way. Rather, you should
Choose trends that are relevant to your audience: This ensures you reach more people who are interested in what you have to say or are offering. If you sell cars, it may not make sense to hop on a twerking trend.
Put your own spin on trends: Don't just copy and paste other people's videos. Instead, add your own unique personality and style to it. This will make your videos more relevant to your target audience.
People also ask these questions about TikTok:
Can you have more than 1 TikTok account on the same device?
Yes, you can have up to 3 TikTok accounts on the same device. However, you will need to use different email addresses for each account.
To add another account, simply
Tap on "Profile" in the bottom-right corner.
Tap on "Add name", in the top centre of the profile page, right above your profile image
Tapp on "+ Add account".
Choose your method of signing up and follow the on-screen prompts.
Can you have 2 TikTok accounts with the same phone number?
Yes, you can have 2 TikTok accounts with the same number as long as you use different email addresses for each account.
Can you go live on TikTok with a business account?
Yes, you can go live on TikTok with a business account. The only condition is that you must have at least 1k followers to use the Live feature.
How do you pick a TikTok name?
When picking a name:
Go for an easy and memorable name: This can be your name, your brand name, or something closer to your offer. For example, if you talk about cars, you can either use your name (e.g. @elonmusk), your brand name (e.g. @tesla), or a description of your offer, (@electric_vehicles)
Keep it within 24 characters, as that is the limit for TikTok usernames.
Don't worry too much about describing what your brand does or what your offer is, as there is a short bio section in which you can do that.
Can you change your TikTok name (without losing followers)?
Changing your username will not affect your number of followers, however, when people click on previous mentions, it will no longer take them to you (there are no redirects).
To change your username,
Tap on "Profile" in the bottom-right corner.
Click on "Edit profile"
Click on "Username"
Type the new name you will like.
How do I embed a TikTok account/videos on my website?
If you have a website you might wish to embed some of your videos on your website. Thankfully, it is possible to embed a TikTok video on your website easily.
You can do this
Using the embed code: On your computer, you should find the embed icon "</>" next to every video you click on. Simply copy this code and paste it on the page on your website. The embedded video will automatically load on the page. or
Using the Url: If you're using WordPress for your website, you can simply copy and paste the video URL on any place on your webpage and the video will be automatically pulled up. You can insert this URL in the widget, or insert it in the TikTok block (On the post edit screen, click on the (+) to add a new block and then search for 'TikTok.'. After which, paste the URL in the field provided and hit "embed")
This way, visitors get to see the videos which you may have referenced within your content without having to leave your website.